Indian Prime Minister Narendra Modi appeared to downplay a clash with Chinese troops in a disputed Himalayan region that left 20 Indian soldiers dead and more than 70 injured, saying on Friday there had been no intrusion across his country's borders.

"Nobody has intruded into our border, neither is anybody there now, nor have our posts been captured," Modi said, referring to Ladakh's Galwan valley, where hand-to-hand fighting between soldiers from the nuclear-armed neighbors took place earlier this week.

For all the latest headlines follow our Google News channel online or via the app

India and China are attempting to cool tensions after the deadliest clash in at least five decades, with military-level talks taking place in an attempt to deescalate the confrontation.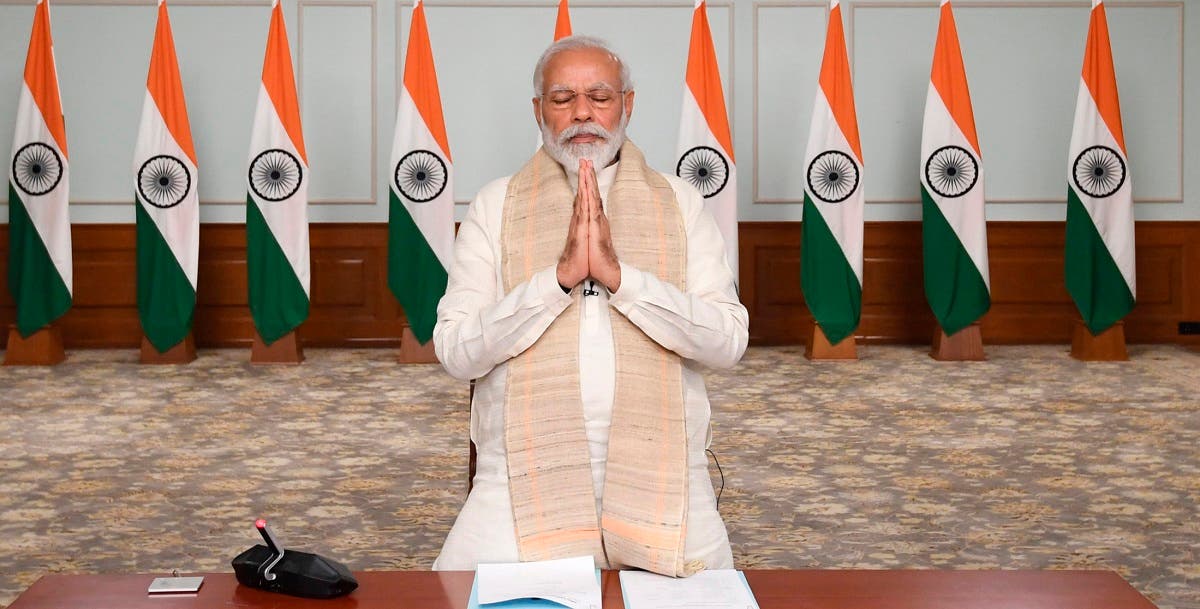 Prime Minister Narendra Modi pays tributes to Indian soldiers killed during confrontation with Chinese soldiers in the Ladakh region as he holds a video conference with chief ministers, in New Delhi, India, on June 17, 2020. (AP)


But Modi's comments, made in a televised statement at the end of an all-party meeting to discuss the incident, contrasted with his government's earlier stance.
SHOW MORE
Last Update: Friday, 19 June 2020 KSA 22:02 - GMT 19:02