Pakistani Prime Minister Imran Khan branded India an "oppressor and aggressor" on Wednesday, a year after New Delhi imposed direct rule on Indian-administered Kashmir.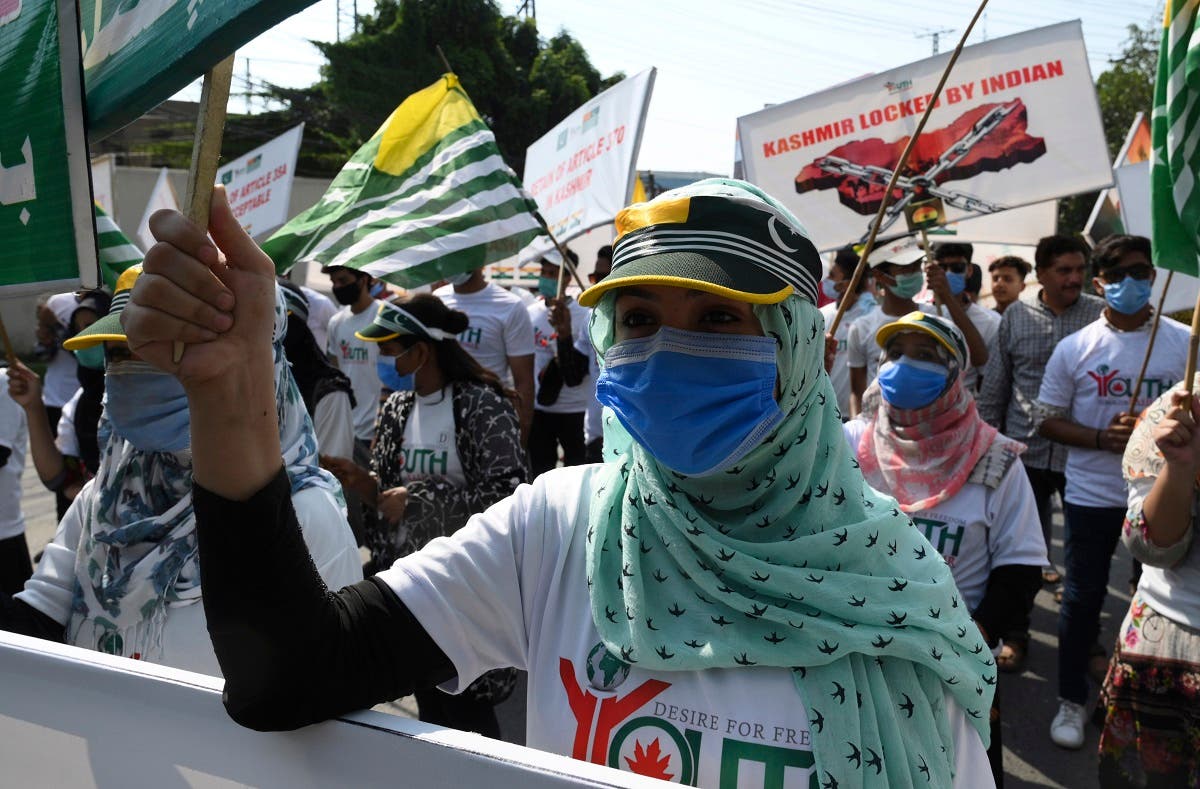 000_1WB03DActivists of Pakistan Youth Forum Kashmir hold placards and wave Azad Kashmir flags during a rally to show their solidarity with people of Indian-administered Kashmir, in Lahore, on August 5, 2020. (AFP)


"We ask the world to give Kashmiris their right of self-determination, otherwise we will cross the Line of Control and help our brothers on the other side with arms,", Arslan Ahmad, a refugee who fled Indian-administered Kashmir, told AFP.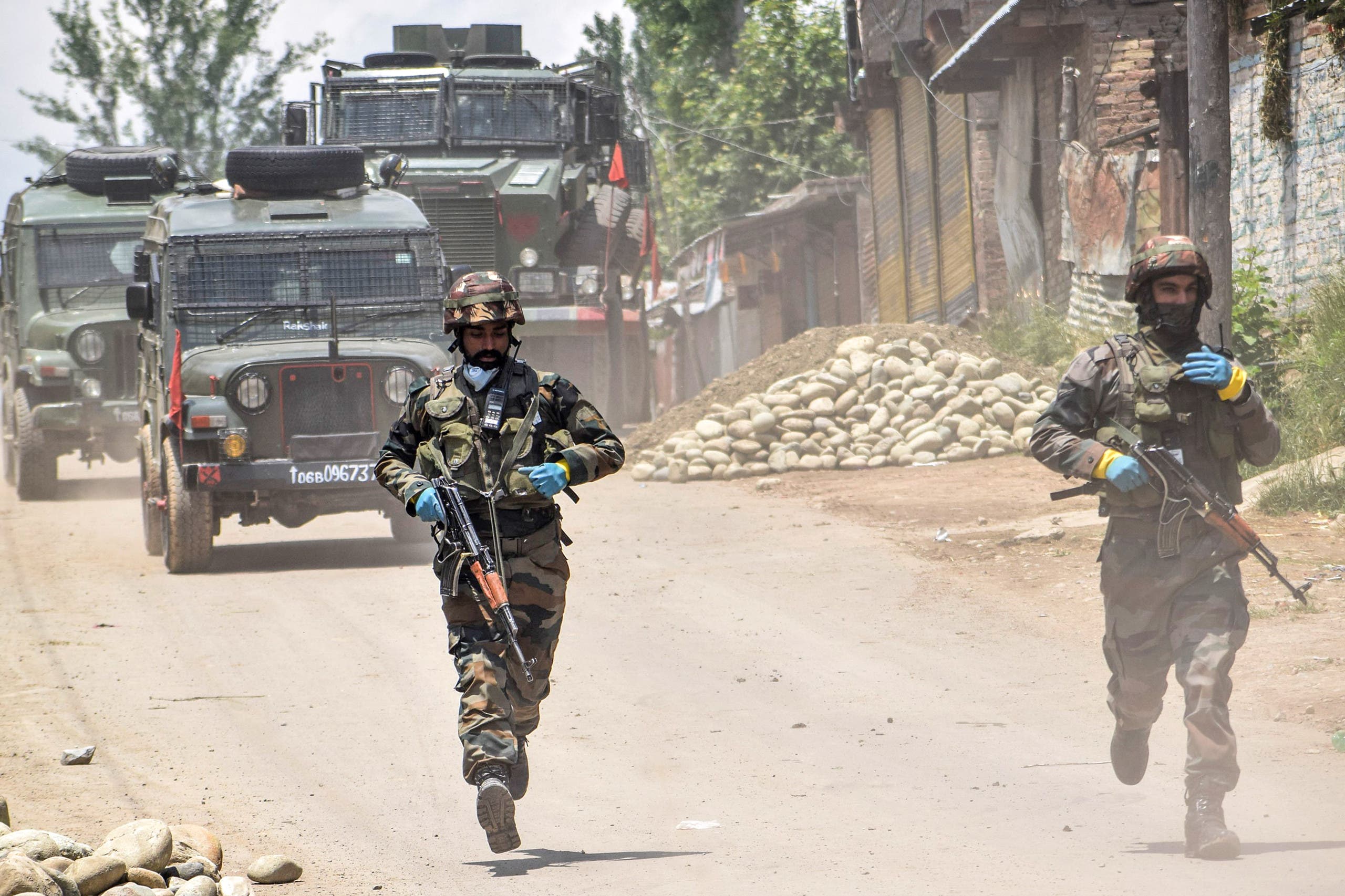 Security personnel run patrolling near the site of a gunbattle in Kangan area of south Kashmir's Pulwama district on June 3, 2020. (AFP)
SHOW MORE
Last Update: Wednesday, 05 August 2020 KSA 19:13 - GMT 16:13