US President Donald Trump was nominated for the Nobel Peace Prize on Wednesday for his role in brokering a historic peace deal between the United Arab Emirates and Israel.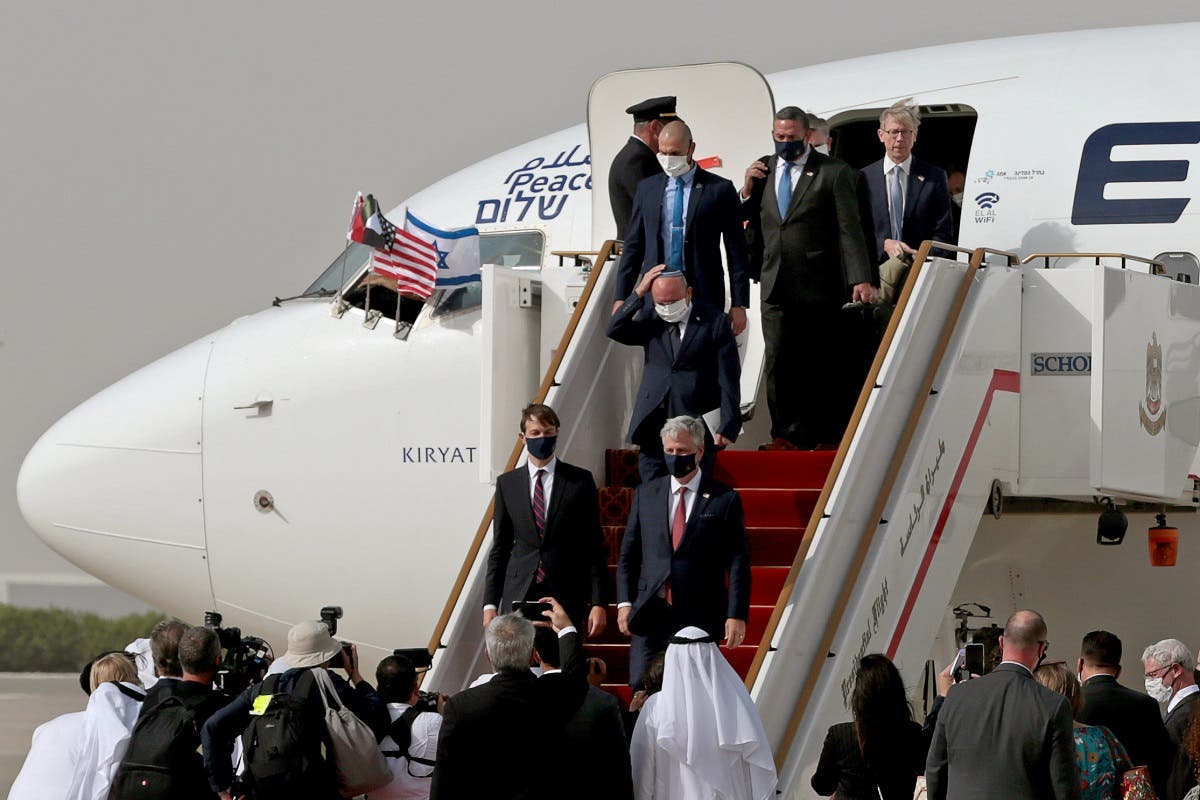 White House Senior Adviser Jared Kushner and National Security Adviser Robert O'Brien, right, disembark a plane upon landing at Abu Dhabi International Airport on August 31, 2020. (Reuters)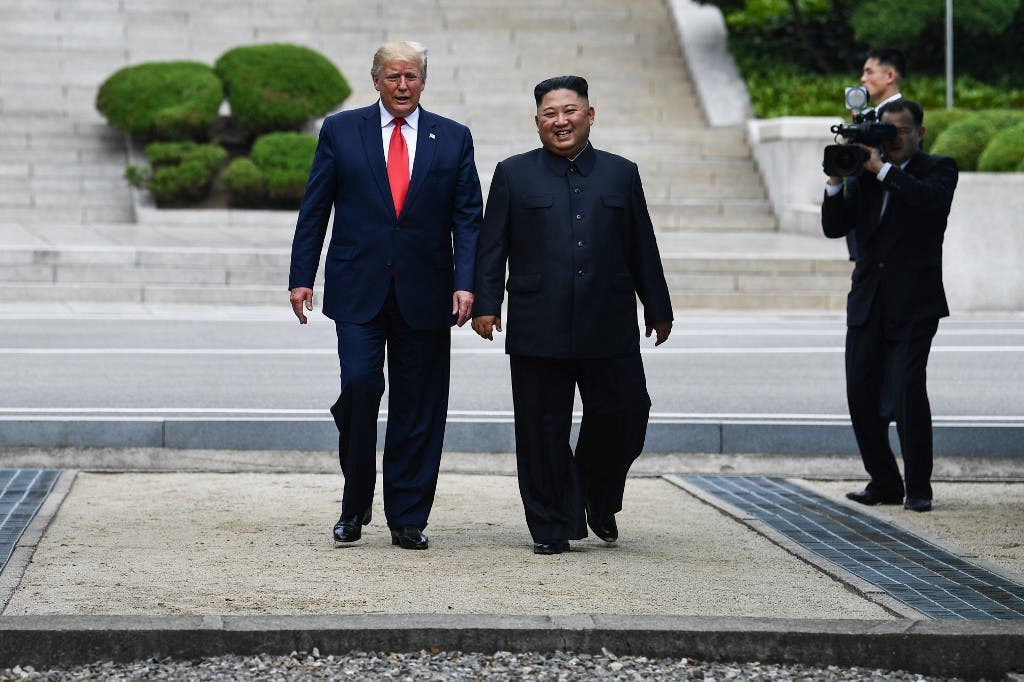 US President Donald Trump meets with North Korean leader Kim Jong Un at the DMZ separating the two Koreas, in Panmunjom. (AFP)
Calls for all three leaders to receive the prize
Nobel Peace Prize should go to Sheikh Mohammed Bin Zayed, Benjamin Netanyahu and Donald Trump. They all deserve it. @MohamedBinZayed @netanyahu @realDonaldTrump @NobelPrize

— Ghanem Nuseibeh (@gnuseibeh) August 13, 2020
A Nobel Prize in 3...2...1?https://t.co/JPI9kBKLvM

— 🇺🇸 ERIC BOLLING 🇺🇸 (@ericbolling) August 13, 2020
Prime minister @netanyahu, president @realDonaldTrump and crown prince @MohamedBinZayed should receive the Nobel peace prize, for bringing the first peace agreement in the Middle East since 1994. 🇺🇸🇮🇱 🇦🇪

— Yair Netanyahu 🇮🇱 (@YairNetanyahu) August 14, 2020

The signing ceremony of the agreement, known as the "Abraham Accord," is scheduled for September 15 at the White House.
SHOW MORE
Last Update: Wednesday, 09 September 2020 KSA 16:00 - GMT 13:00