The EU's chief executive chided European Union governments on Wednesday for an ineffective foreign policy and proposed US-style sanctions on human rights abusers around the world.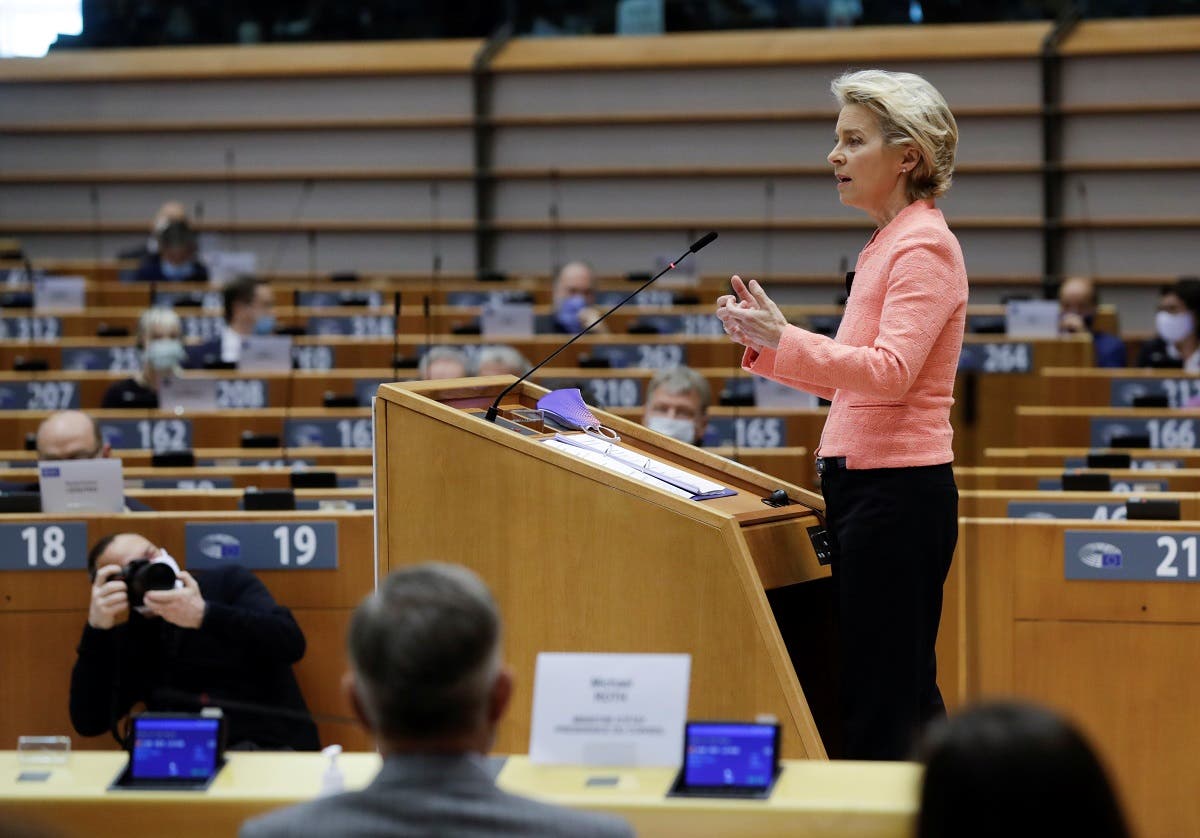 Another view of European Commission President Ursula von der Leyen gives her first State of the Union speech during a plenary session of European Parliament on September 16, 2020. (Reuters)


Von der Leyen accused Russia of systematically seeking to eliminate pro-democracy opponents at home and around the region. She said it was wrong to think that the Nord Stream 2 gas pipeline between German and Russia would help to improve tense EU-Russia ties.

She also said nothing could justify Turkey's intimidation of Greece and Cyprus in the Eastern Mediterranean in a dispute over energy resources.

"Turkey is and will always be an important neighbor. But while we are close together on the map, the distance between us appears to be growing," Von der Leyen told the European Parliament.
SHOW MORE
Last Update: Wednesday, 16 September 2020 KSA 14:33 - GMT 11:33