Four people died and ten were hospitalized as a series of forest fires swept a large area in the eastern Ukrainian Luhansk region, Ukraine's emergency service said on Thursday.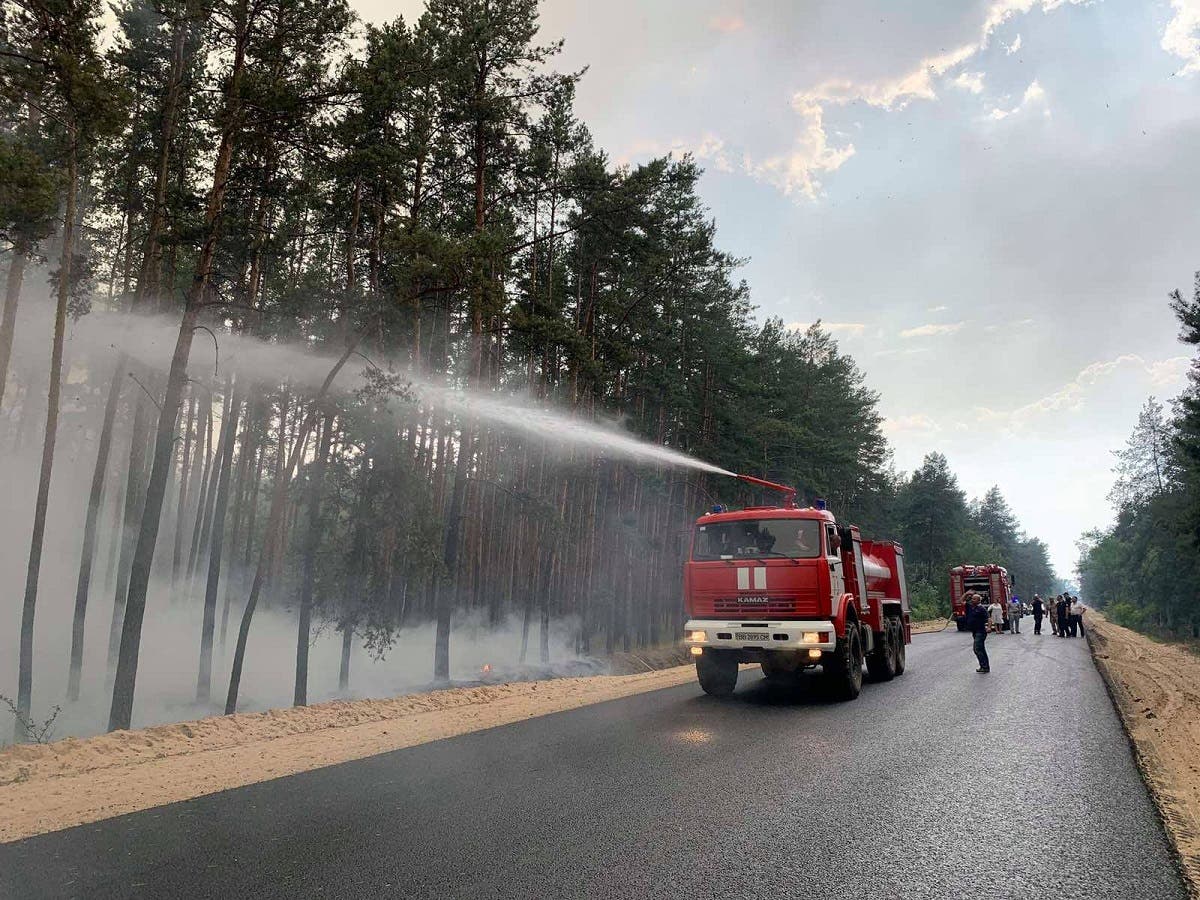 Firefighters work to put out a forest fire in Luhansk Region, Ukraine July 7, 2020. (Reuters)

This spring, forest fires around the defunct Chernobyl nuclear plant in the north of the country and elsewhere pushed pollution levels in Ukraine's capital Kyiv to the worst in the world.
SHOW MORE
Last Update: Thursday, 01 October 2020 KSA 10:24 - GMT 07:24