Ethiopia's military has defeated local forces in the west of Tigray state, Prime Minister Abiy Ahmed said on Thursday, accusing his foes of atrocities during a week of fighting that threatens to destabilize the Horn of Africa.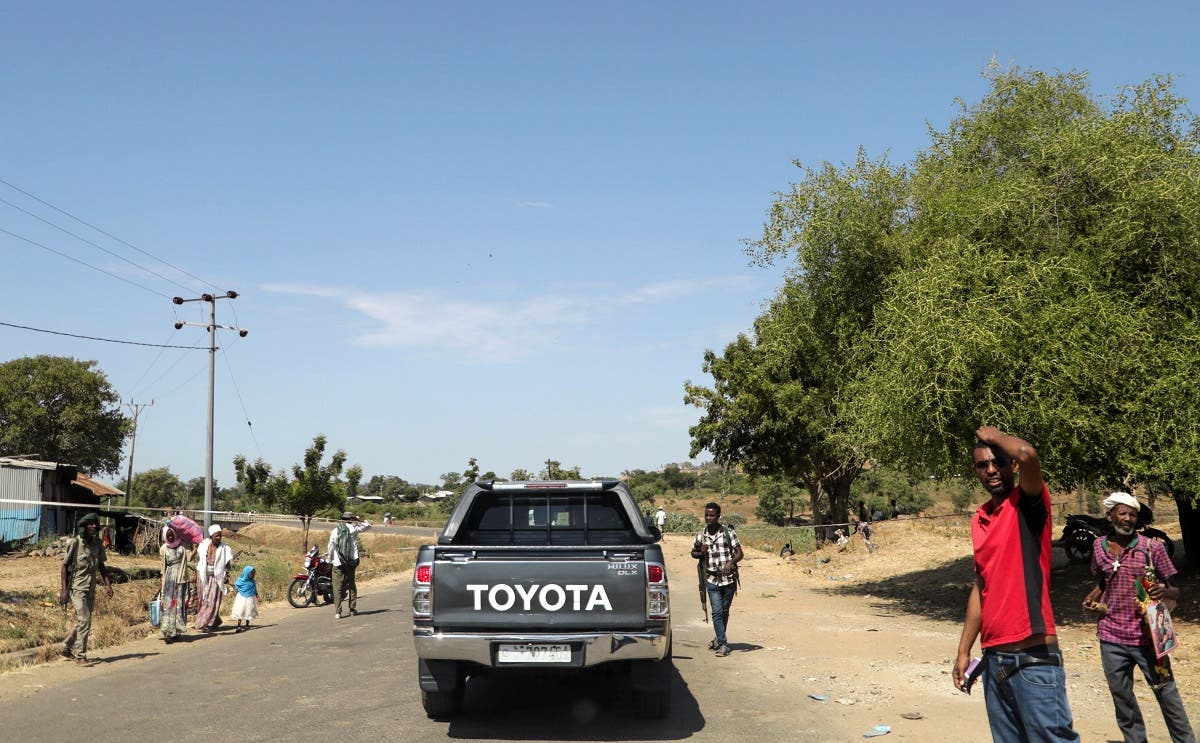 Members of Amhara militia control a motor vehicle checkpoint at the entrance of Dansha town in Tigray Region, Ethiopia November 9, 2020. (Reuters)


Abiy accuses the TPLF of starting the conflict by attacking a federal military base and defying his authority, while the Tigrayans say his two-year rule has persecuted them.

Abiy said some of his soldiers had been found dead in the town of Sheraro, shot with their legs and arms tied behind their back. "This kind of cruelty is heartbreaking and the goal is to destroy Ethiopia," he said.

Abiy did not say how many bodies were found or provide proof in his Twitter comments in the local Amharic language.

Reuters could not verify his allegation and there was no immediate response from the TPLF, which has also accused federal troops of being "merciless" in bombing Tigrayans.
Humanitarian emergency looms
SHOW MORE
Last Update: Thursday, 12 November 2020 KSA 14:20 - GMT 11:20