Saudi Arabia hosted the G20 Riyadh Leaders' Summit this weekend, bringing together world leaders from the most powerful countries and the European Union.
Final communique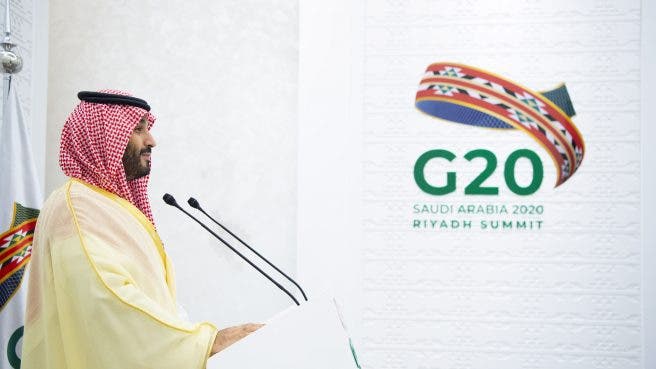 Crown Prince Mohammed bin Salman bin Abdulaziz chairing the final session of the second day of the G20 Riyadh Summit. (g20riyadhsummit.org)
Coronavirus commitments
Sustainability
Throughout the #G20SaudiArabia Presidency, sustainable solutions and actions were at the heart of the #G20 efforts to safeguard our planet.

Read more: https://t.co/Qxew5VMMiy pic.twitter.com/M6NdKRA6cb

— G20 Saudi Arabia (@g20org) November 17, 2020
Education
Legacy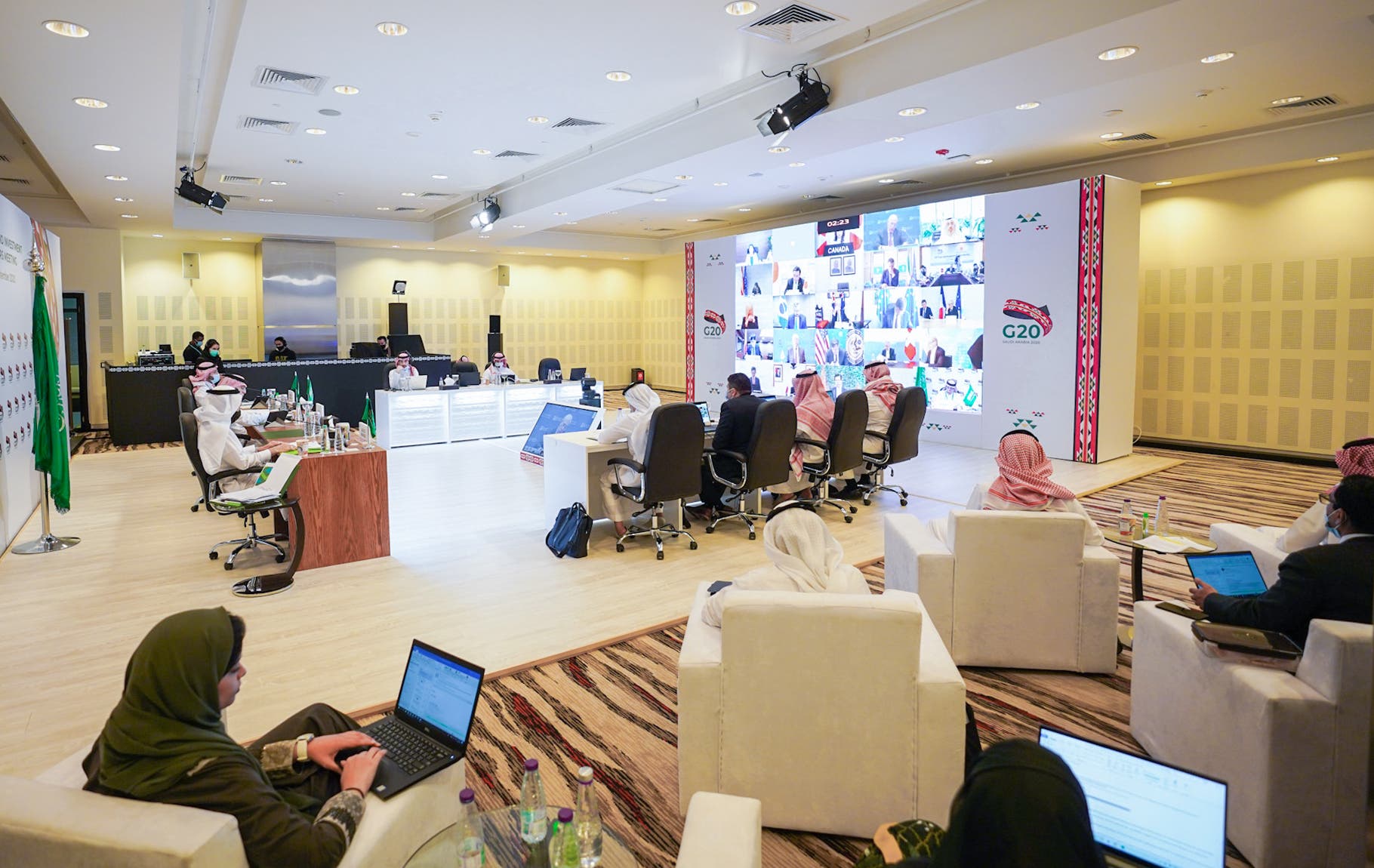 This handout picture released by G20 Saudi Arabia on September 22, 2020, shows a general view of the virtual G20 Joint Extraordinary Meeting of Trade and Investment Ministers in the capital Riyadh, to discuss strengthening trade and investment policy cooperation amid the COVID-19 pandemic.
SHOW MORE
Last Update: Monday, 23 November 2020 KSA 11:10 - GMT 08:10