New York City will terminate business contracts with President Donald Trump after last week's insurrection at the US Capitol, Mayor Bill de Blasio announced Wednesday.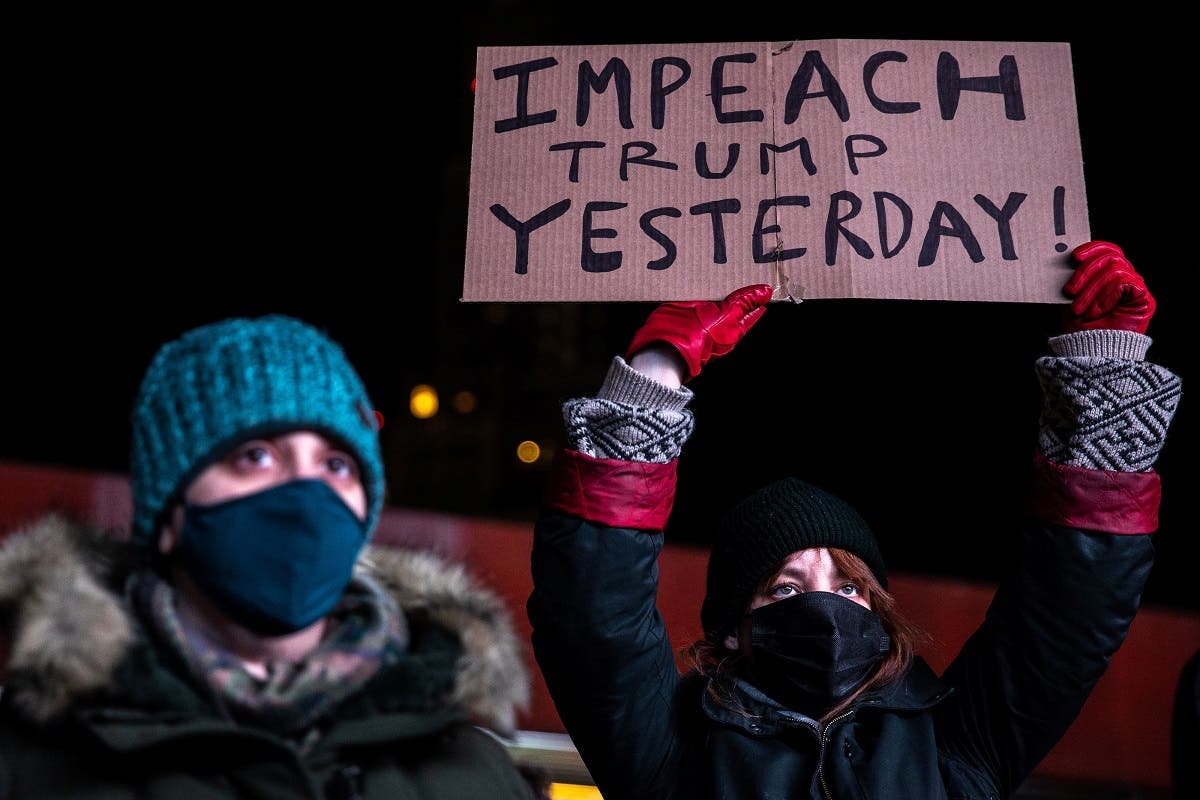 A woman wearing a protective mask holds a sign during the Get him out! defend democracy rally, a day after supporters of U.S. President Donald Trump stormed the Capitol, in the Brooklyn borough of New York City, New York, U.S., January 7, 2021. (Reuters)

"I'm here to announce that the city of New York is severing all contracts with the Trump Organization," de Blasio said.
SHOW MORE
Last Update: Wednesday, 13 January 2021 KSA 16:47 - GMT 13:47