With at least five Republicans joining their push to impeach President Donald Trump over the storming of the US Capitol, Democrats in the House of Representatives stood poised for a history-making vote to try to remove the president from office.
Tonight, I have the solemn privilege of naming the Managers of the impeachment trial of Donald Trump.@RepRaskin@RepDianaDeGette@RepCicilline@JoaquinCastrotx@RepSwalwell@RepTedLieu@StaceyPlaskett@RepDean@RepJoeNegusehttps://t.co/6yMWMEnBTW

— Nancy Pelosi (@SpeakerPelosi) January 13, 2021

Democrats moved forward on an impeachment vote after a effort to persuade Vice President Mike Pence to invoke the 25th Amendment of the US Constitution to remove Trump was rejected by Pence on Tuesday evening.
'Demonstrated no remorse'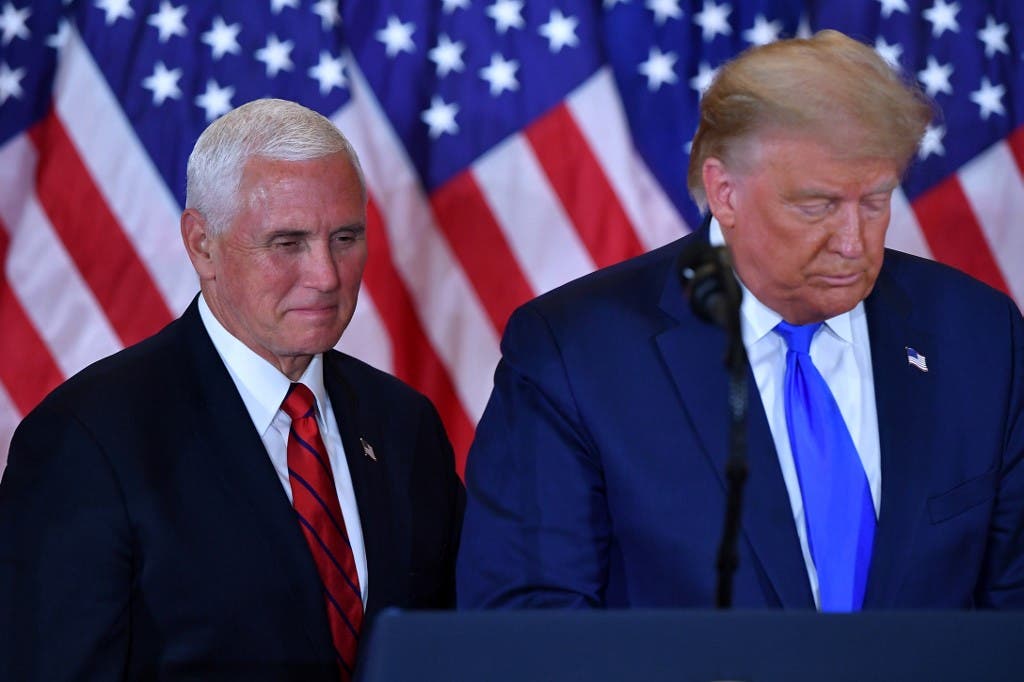 US President Donald Trump (R) and US Vice President Mike Pence (L) in the East Room of the White House in Washington, DC, early on November 4, 2020. (AFP)

"This is scary where this goes, because this is about more than about impeaching the president of the US. This is about canceling the president and canceling all the people you guys disagree with," said Republican Representative Jim Jordan, a leading Trump ally when the president was impeached in 2019 after encouraging the government of Ukraine to dig up political dirt on Biden.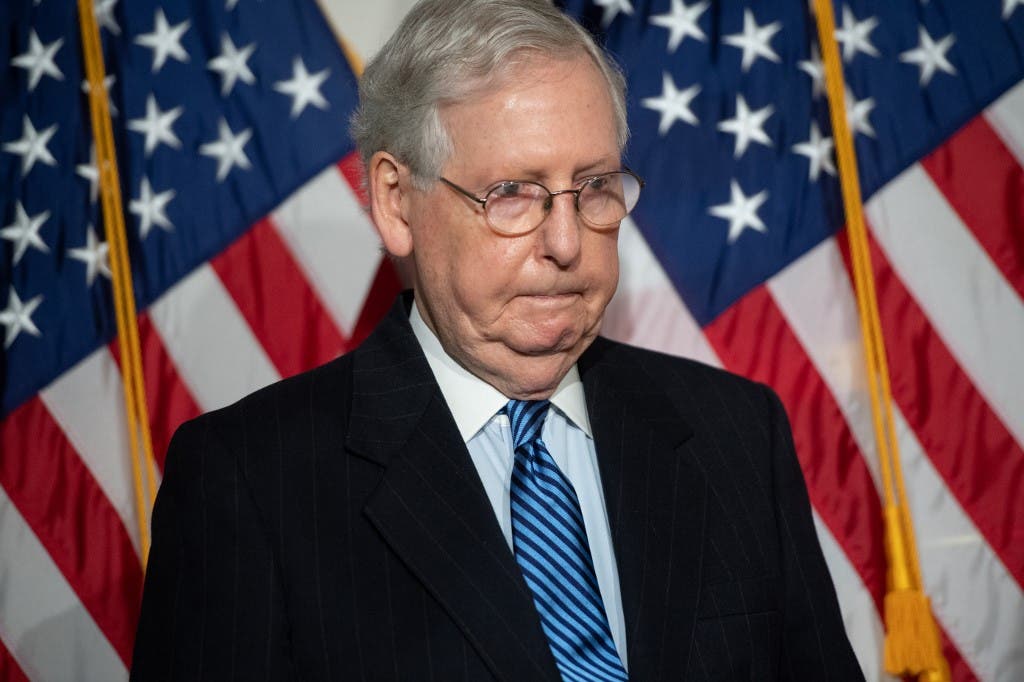 US Senate Majority Leader Mitch McConnell, Republican of Kentucky in Washington, DC, November 10, 2020. (AFP)

McConnell believes the impeachment effort will make it easier to purge Trump from the party, the Times said.
SHOW MORE
Last Update: Wednesday, 13 January 2021 KSA 10:03 - GMT 07:03