One of Jordan's most famous thoroughfares, Rainbow Street is a prime spot for tourists and locals. Located near the center of downtown Amman on a buzzing one-way road, it is home to some of the capital's immensely popular attractions, including restaurants, cafes, and art shops. Rainbow Street's local charm combined with its bustling energy has made it a favorite destination for many.
Opening its doors in May 1997, Books@cafe was the first Internet cafe in the Middle East, fostering a reputation for liberating the local cultures and intellects while promoting peace, equality and tolerance. It combines a cafe and bookshop in order to integrate reading and enrich knowledge in a social environment.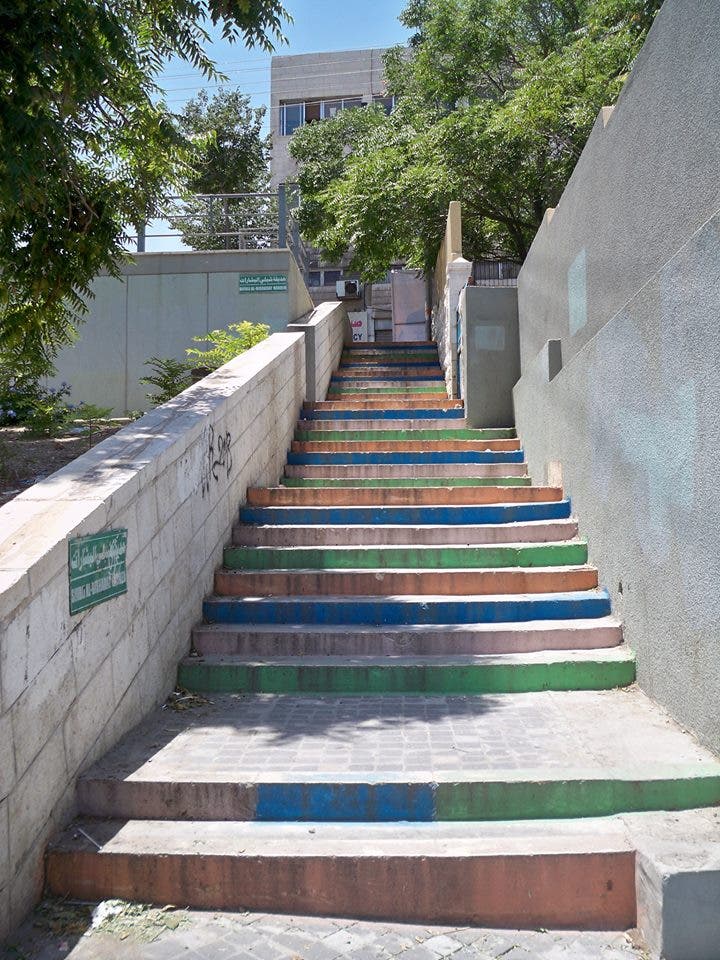 (Photo Courtesy: Fawaz Abdulhadi)
Rainbow Street's most distinguishable attraction is its yearly market, Souk Jara. Organized by the Jabal Amman Residents Association (JARA) in cooperation with the Greater Amman Municipality, the bazar hosts over 100 stalls that sell a variety of merchandise, including ceramics, woodworks, mosaics, garments, and souvenirs.
It is a market for the "creative ideas and initiatives of men, women and young people, as well as local charities, providing owners of small businesses and women who work from home with the opportunity to display their products at an outdoor market that attracts some 10,000 visitors every week," the Jordan Times reported.
SHOW MORE
Last Update: Wednesday, 20 May 2020 KSA 09:46 - GMT 06:46