An expected rise in food prices along with Jordan's 13.6 percent unemployment rate is an ongoing concern for many Jordanians. While numerous citizens across the Kingdom are struggling to secure the necessary resources for daily life, many organizations in the capital Amman are working tirelessly to combat hunger and help underprivileged families.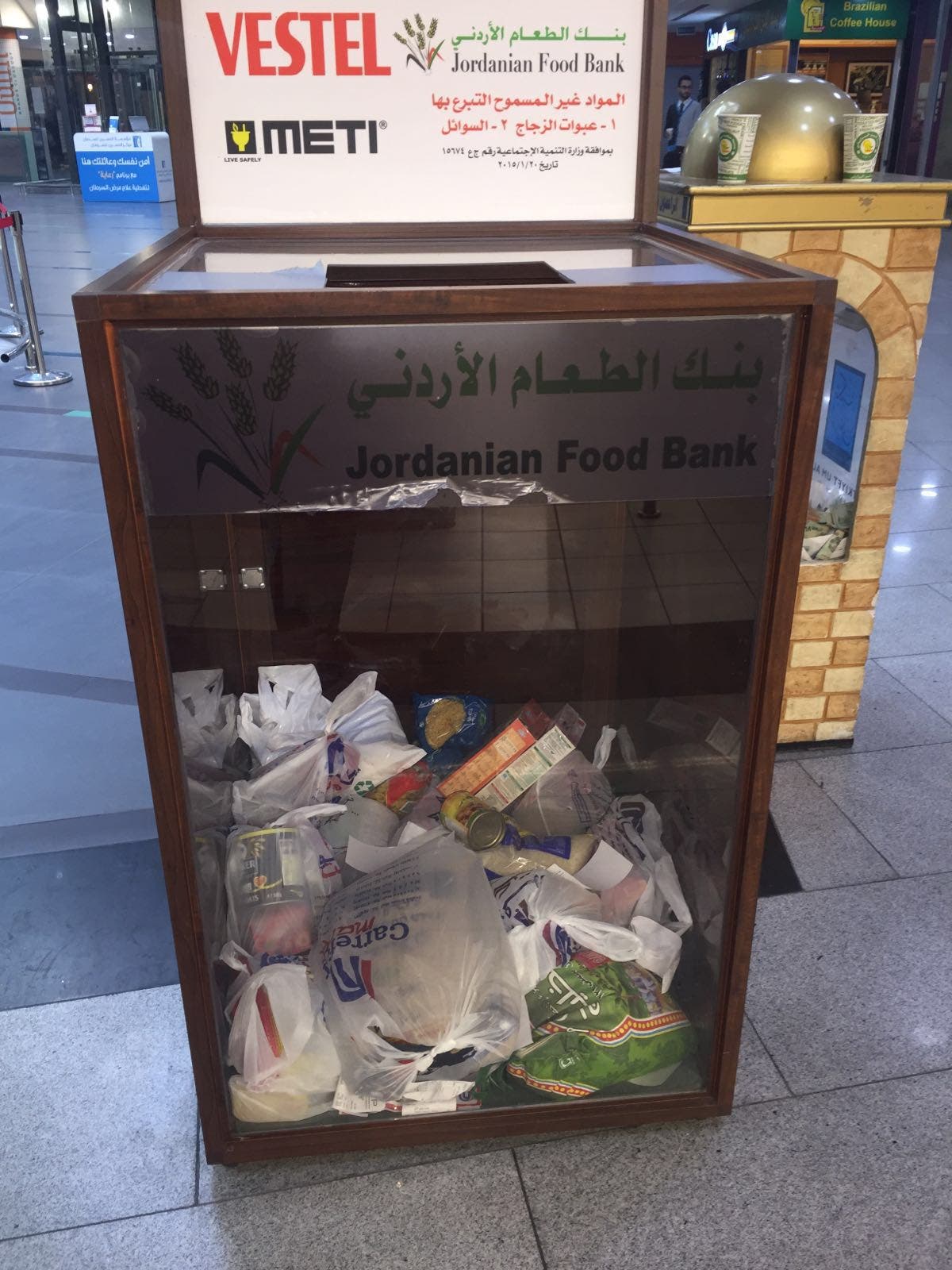 Food Box outside of Carrefour Supermarket in Amman. (Leen Hajjar/ Al Arabiya English)
Izwati, a local sandwich café in Amman's Jabal al-Weibdeh district is striving to help the poor by offering free sandwiches. With its affordable prices, customers are encouraged to buy an additional sandwich for someone in need when they purchase one for themselves. Customers are also given the opportunity to write a sweet note to attach with the meal. Underprivileged people are welcomed on all days to pass by and pick up a sandwich.
SHOW MORE
Last Update: Wednesday, 20 May 2020 KSA 09:50 - GMT 06:50