She is only 36, but looks about ten years older. Her name, Ghaniyah, means wealthy woman in Arabic. But she sleeps in the open with her husband and four children on thin mattresses opposite a construction site, separated from the sky by a poorly fixed strip of cloth that hangs overhead, blowing in the wind.

After they had to run for their lives a second time, they sought refuge in the Kurdistan region of Iraq, in this desert that has become a camp for displaced persons.

The camp has swelled from 5,000 to 38,000 in less than six months. Both government and aid agencies struggle daily to provide shelter, clean water, food and other basic services to families like Ghaniyah's, displaced from some of the poorest regions of this country.

"We used to have farmland in Salah al-Din," Ghaniyah says. "But armed groups drove us out and we fled to Hawija two years ago."

Her children have not been to school in a while. "We stopped sending them after some schools in the area were attacked. We were afraid they would get hurt."

Hawija is 210 kilometers north of Baghdad, one of several towns the Iraqi government has battled to recapture from armed groups as it sweeps northwards to Mosul, Iraq's second largest city. More than 213,000 people have been displaced along that route since May 2016 – many of them driven further north to camps like Debaga.

"We left Hawija because of the hunger and the bombing, and ended up here," she says.

Not all the displaced people in Debaga live in the open, though many do. The first families to arrive are housed in pre-fabricated shelters, preparations are underway to house newcomers. UNICEF and partners provide new arrivals with food, hygiene kits, drinking water and other essentials to make this terrible experience a little more bearable. UNICEF has also built sanitation blocks for latrines and showers.

In the unfinished school, a crowd envelops the aid workers who distribute blocks of ice. A woman in a lilac headscarf walks out, cradling a cold block with both hands. "It's for drinking," she tells me. In this dusty camp where temperatures can reach 50 degrees Celsius – a little ice can make all the difference.

For two years, Omar, 15, and his family lived under the harsh rule of armed groups in his village of Haji Ali. When the Iraqi army advanced to retake the nearby city of Qayyarah last August, his family were dubbed government sympathizers and expelled from their ancestral home.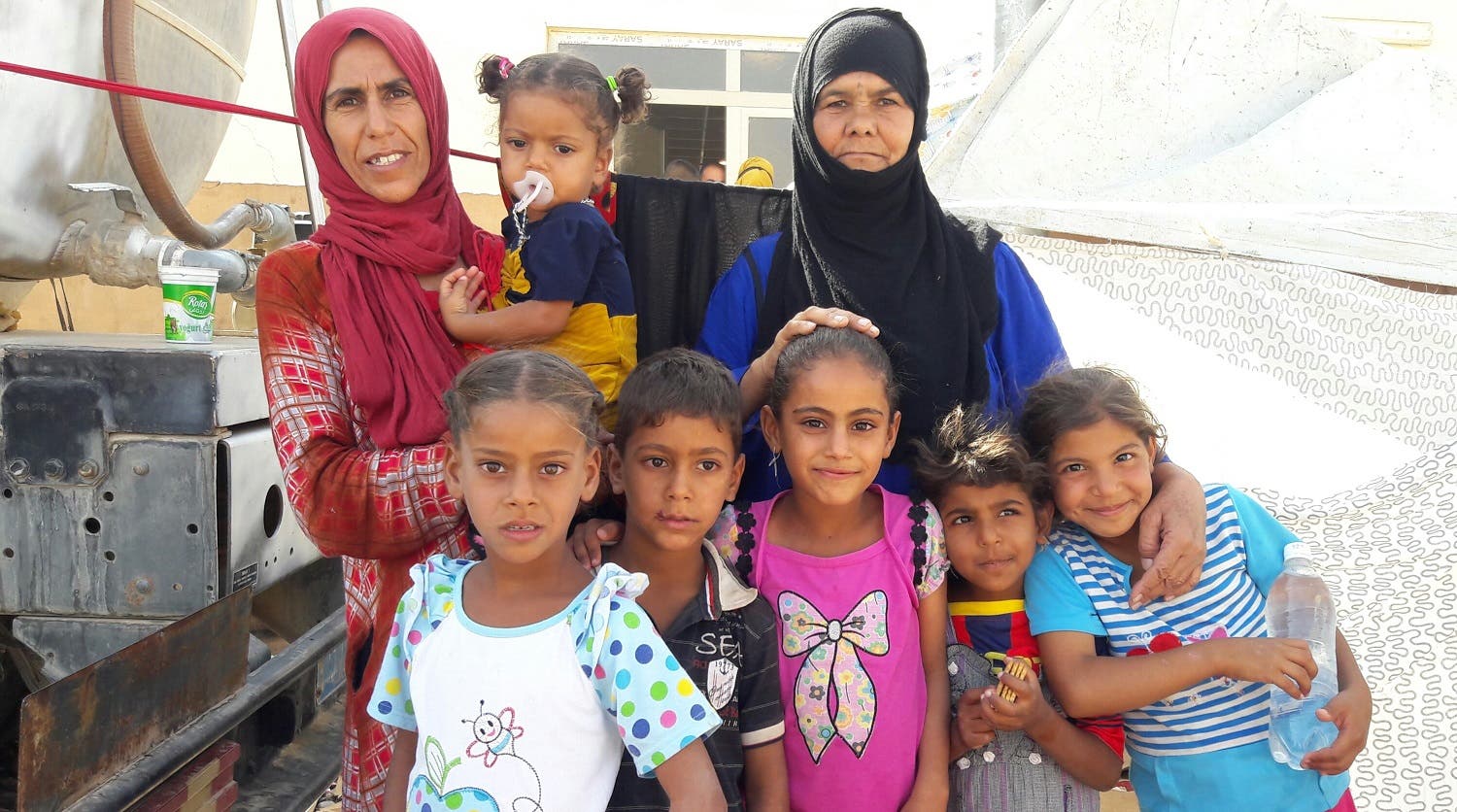 UNICEF Makhmur in northern Iraq.
SHOW MORE
Last Update: Wednesday, 20 May 2020 KSA 09:48 - GMT 06:48