"Only God who appointed me will remove me," Robert Mugabe once said in 2008, implying that only death can remove him from power.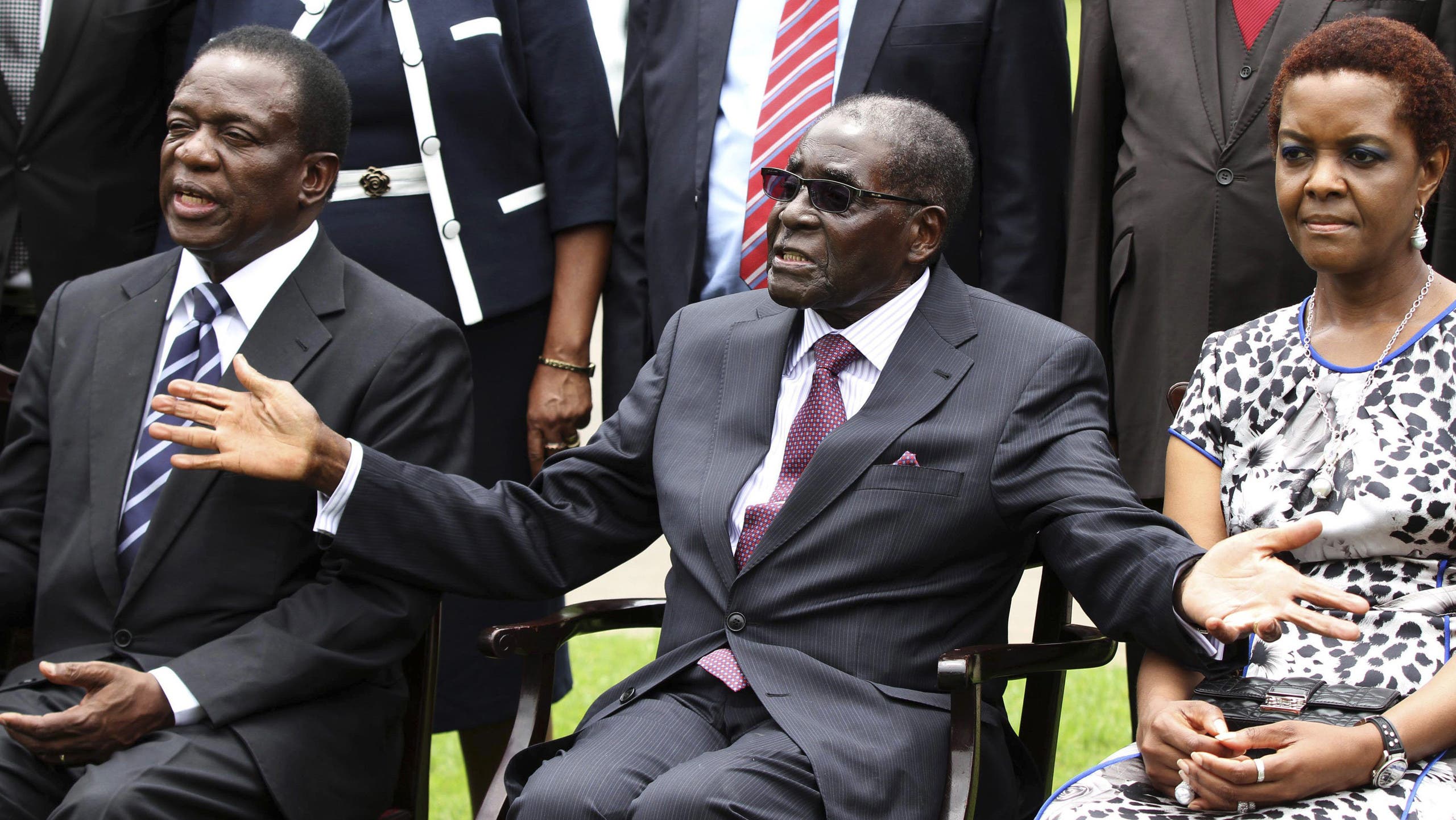 In happier times, perhaps. Zimbabwe's President Robert Mugabe (C) sits with his wife Grace and Emmerson Mnangagwa (L). (Reuters/Philimon Bulawayo)
All that glitters is not gold. Emmerson Mnangagwa is clearly being viewed as the savior of this coup as a direct effect of his sacking.

Ahmad Al Saidy
Savior or shadow?
SHOW MORE
Last Update: Wednesday, 20 May 2020 KSA 09:52 - GMT 06:52