Egypt's civil aviation ministry denied reports that authorities had stopped British airlines from flying into Sharm al-Sheikh airport on Friday, as the first flight to repatriate tourists left the city's airport.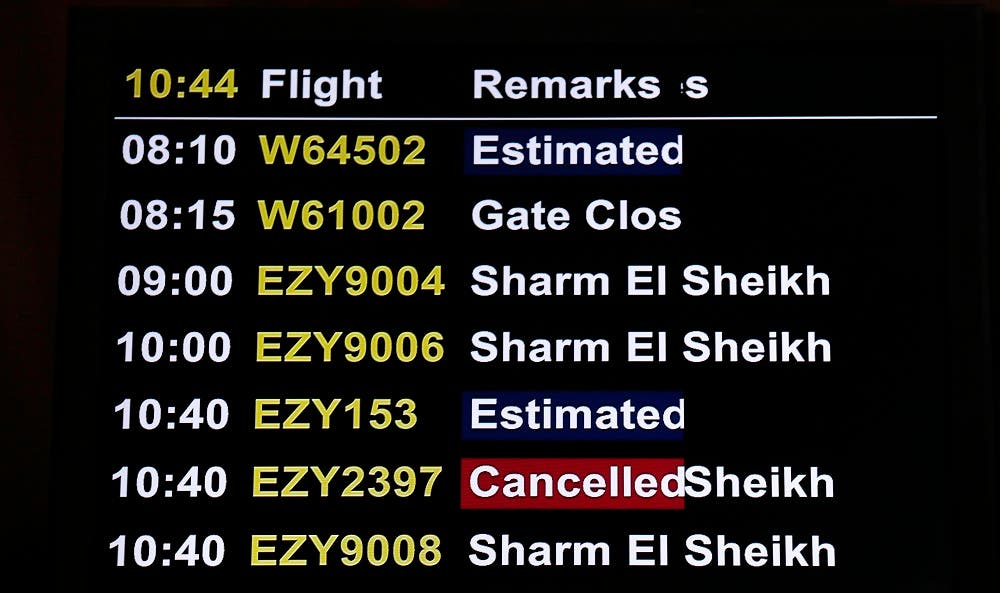 A flight departures board displays a cancelled flight to Sharm al-Sheik at Luton Airport, in Luton, Britain November 6, 2015. (Reuters)
"The Egyptian authorities have currently suspended UK airlines from flying into Sharm el-Sheikh. This means that eight of easyJet's 10 planned flights today will no longer be able to operate," the airline said in a statement.
'Lax security'
Egyptian-British 'cooperation'
SHOW MORE
Last Update: Wednesday, 20 May 2020 KSA 13:56 - GMT 10:56