Some Dubai residents making the switch from traditional city-owned taxis to ride sharing apps say they feel like they are being taken for a ride.

Uber - which enjoys widespread popularity in Europe in the U.S. due to lower fares and greater convenience - and Careem, a popular Dubai-based startup, have aggressively expanded in the Middle East in recent months.

But some users claim inconsistent or unreliable service, higher prices, drivers with poor communication skills and even hygiene issues.
Uber and Careem in numbers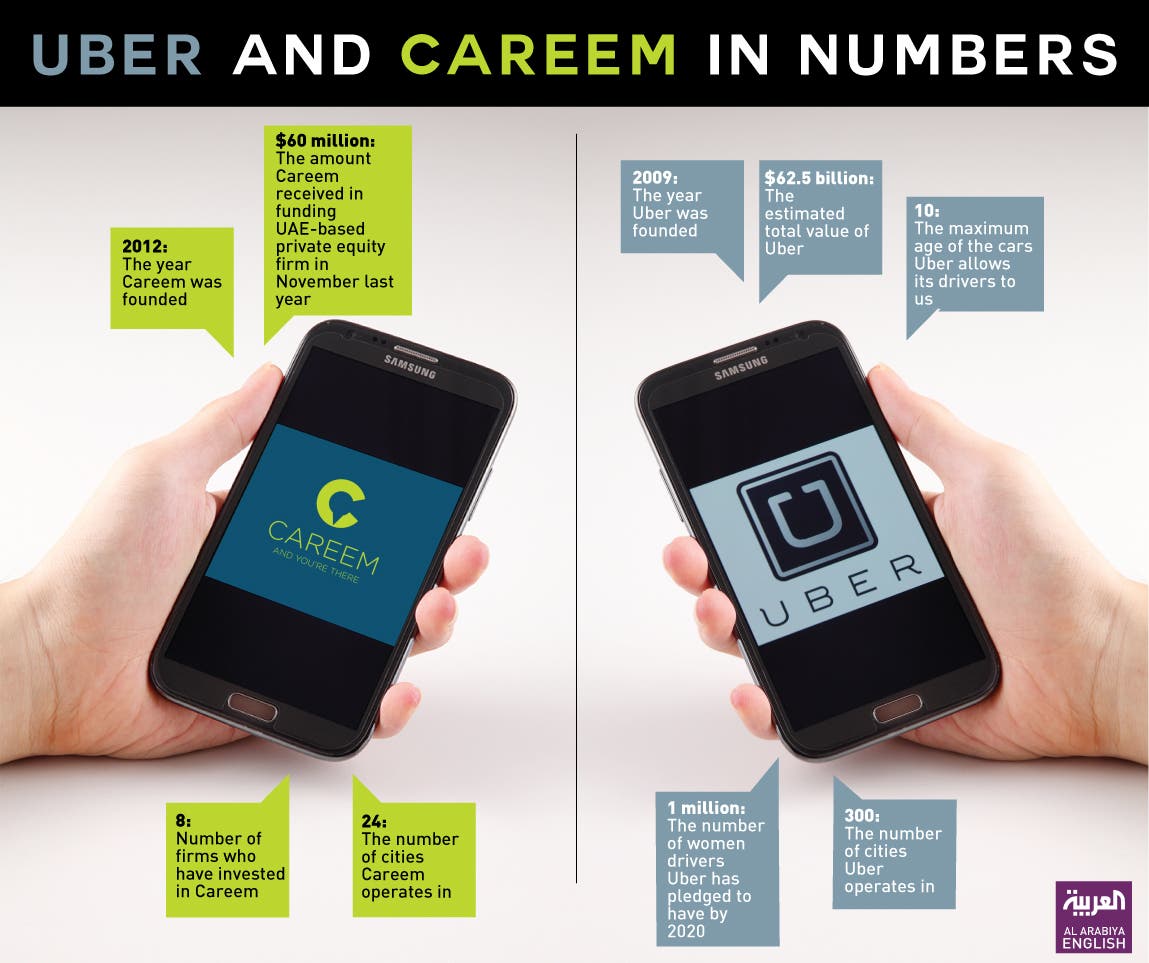 Infographic: Uber and Careem in numbers


One user of both Uber and Careem said that he was equally disappointed by both providers.

"I initially opted for Careem as I wanted to support local businesses, and after severe negative experiences, I moved to Uber. However, I then I realized they both had the same issues."
Wrong direction
Aggressive expansion
End-to-end experience
SHOW MORE
Last Update: Wednesday, 20 May 2020 KSA 09:47 - GMT 06:47