US and European officials scrambled to catch the culprits behind a massive ransomware worm that caused damage across the globe over the weekend, stopping car factories, hospitals, shops and schools, as Microsoft pinned blame on governments for not disclosing more software vulnerabilities.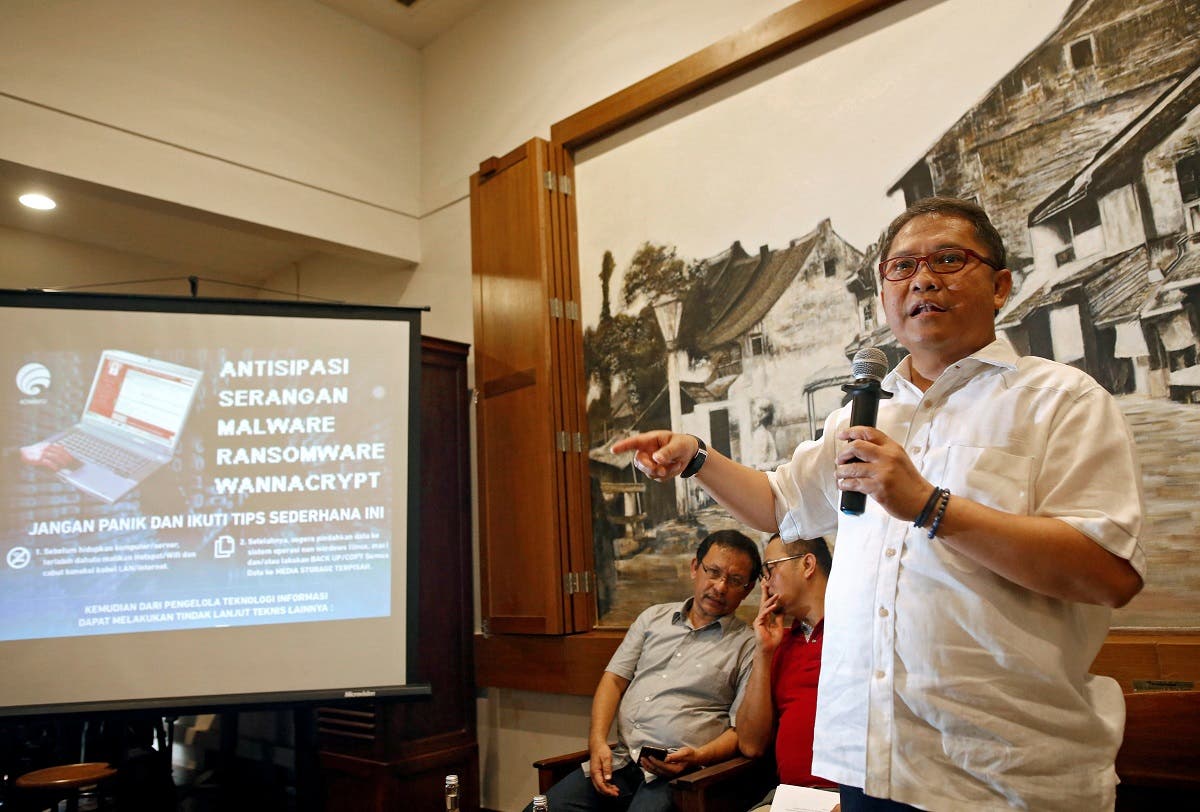 Indonesia's Minister of Communications and Information, Rudiantara, speaks to journalists during a press conference about the recent cyber attack, at a cafe in Jakarta. (Reuters)
Monday morning rush?
SHOW MORE
Last Update: Wednesday, 20 May 2020 KSA 09:48 - GMT 06:48