Nissan Motor Co Ltd's ousted Chairman Carlos Ghosn declared he was innocent on Tuesday in his first public appearance since his arrest in November, telling a Tokyo court that he was wrongly accused of financial misconduct.

"I have been wrongly accused and unfairly detained based on meritless and unsubstantiated accusations," he told the Tokyo District Court, according to a prepared statement which was obtained by Reuters.

"Contrary to the accusations made by the prosecutors, I never received any compensation from Nissan that was not disclosed, nor did I ever enter into any binding contract with Nissan to be paid a fixed amount that was not disclosed."

Ghosn, credited with rescuing Nissan from near-bankruptcy two decades ago, appeared thinner than before his arrest as he entered a court in handcuffs and a rope around his waist. He wore a suit without a tie, and his dark hair showed grey roots.

A crowd of journalists and television crew gathered outside the court house while earlier, 1,122 people lined up for 14 court seats assigned by lottery, highlighting the level of public interest in the case of the once-feted executive.

The hearing, requested by his lawyers, was held to explain the reasons for his prolonged detention since his Nov. 19 arrest. Presiding Judge Yuichi Tada read out the charges and said Ghosn was being detained due to flight risk and the possibility that he may conceal evidence.

Ghosn's Japanese lawyers are also expected to speak in his defense at a news conference scheduled later in the day. The legal team is headed by former prosecutor Motonari Otsuru.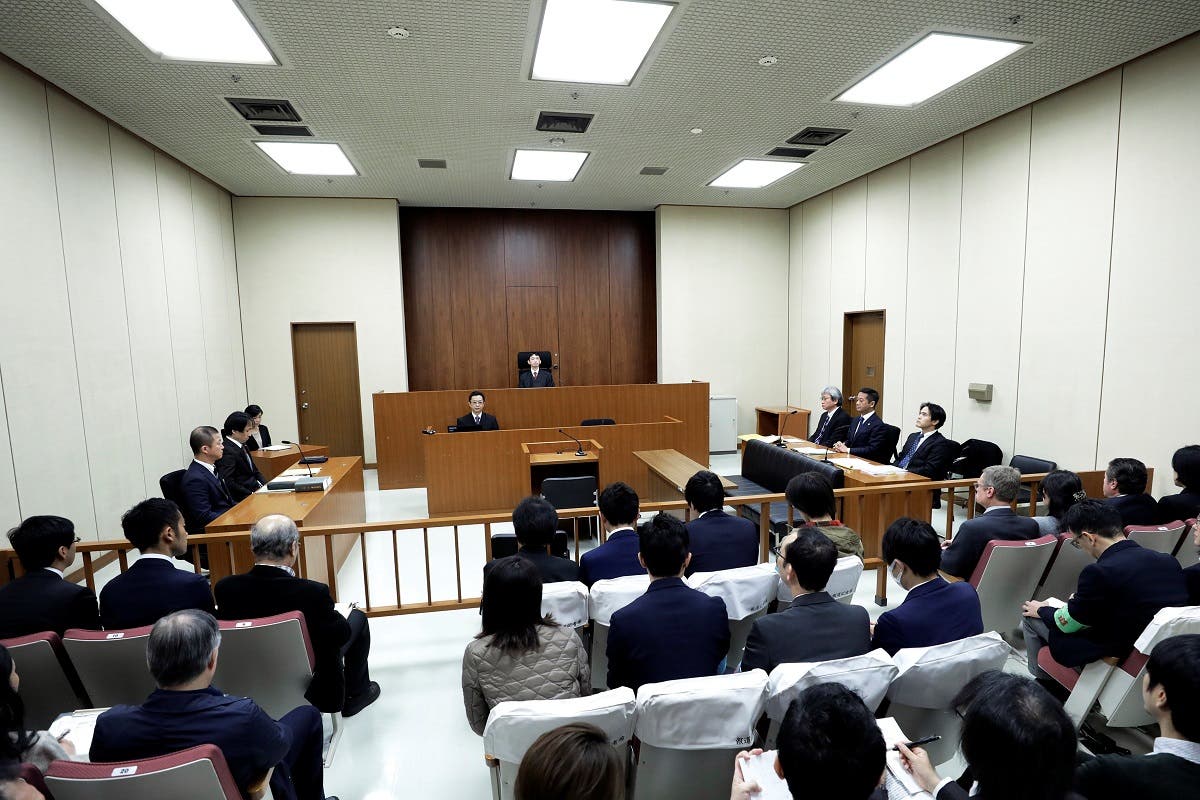 Judge Yuichi Tada and spectators sit in a courtroom ahead of a court hearing on a case of ousted Nissan Motor Co. Chairman Carlos Ghosn at the Tokyo District Court in Tokyo. (Reuters)
Investment losses
SHOW MORE
Last Update: Wednesday, 20 May 2020 KSA 09:52 - GMT 06:52