Sixteen people in Lebanon, mostly Syrians, have been arrested for money transfers and "illegal" currency exchange operations, the army said Saturday, amid a government crackdown on exchange rate manipulation.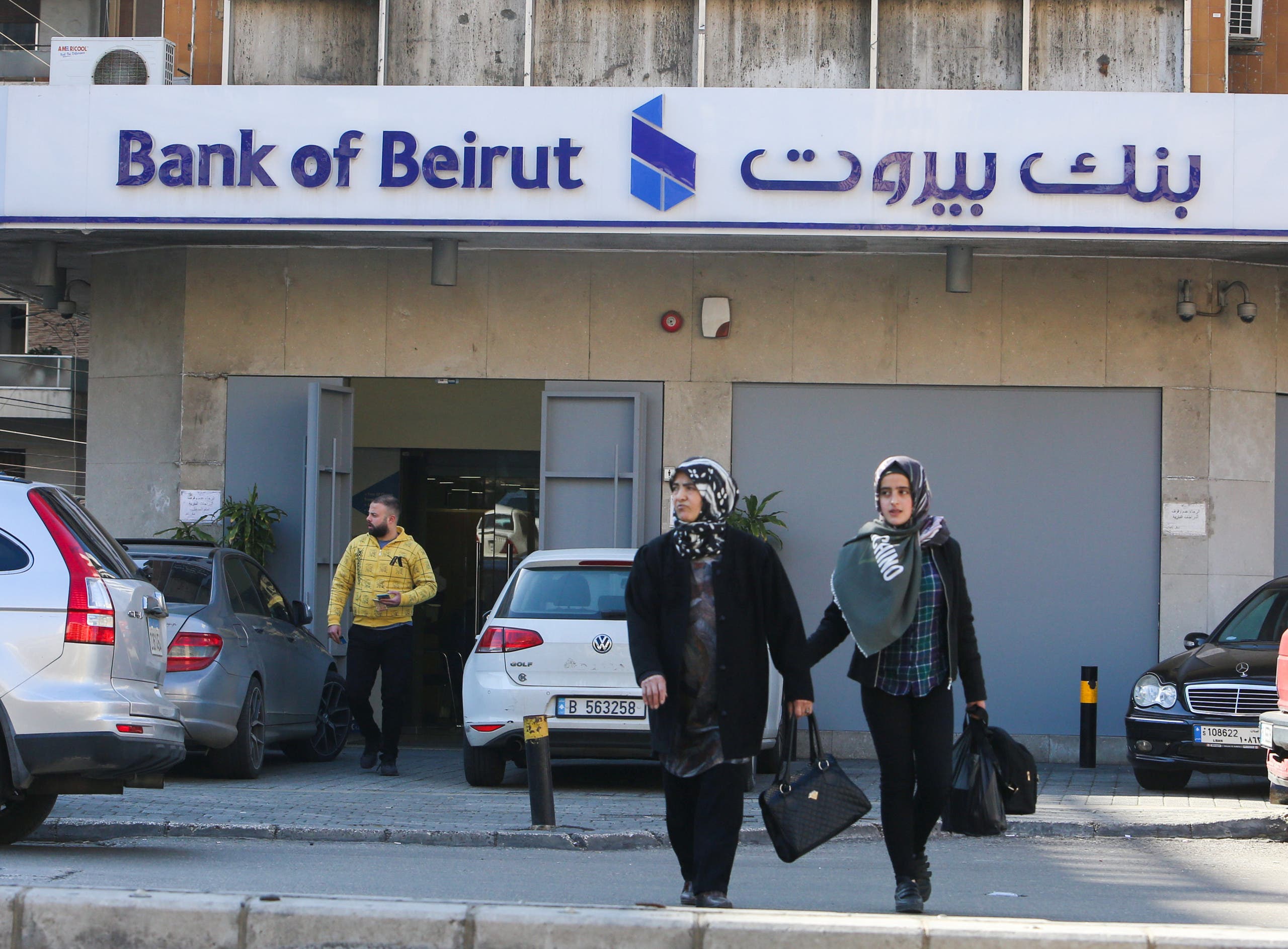 Women walk near a branch of Bank of Beirut, in Beirut, Lebanon, March 2, 2020. Picture taken March 2, 2020. (Reuters)
The government has sought to stem the fall by launching a nationwide crackdown on money changers it alleges are exchanging the pound for dollars at a rate weaker than the 3,200 per dollar permitted by the central bank.
SHOW MORE
Last Update: Wednesday, 20 May 2020 KSA 10:02 - GMT 07:02