Oil edged lower towards $47 a barrel on Wednesday after an industry report said US inventories increased, reviving concerns that a three-year supply glut is far from over.

The American Petroleum Institute (API) said on Tuesday US crude inventories rose by 851,000 barrels last week, while analysts expected a decline. Inventories of gasoline and distillates also increased, the API said.

"There appears to be no end to the bearish news on the oil market," said Carsten Fritsch, analyst at Commerzbank. "This is likely to add fuel to doubts that any process of market tightening is underway."

Brent crude was down 9 cents at $46.56 a barrel at 1033 GMT. It reached a seven-month low of $44.35 on June 21. US crude fell 17 cents to $44.07.

A rise in US stocks would suggest global supplies are still ample despite the effort led by the Organization of the Petroleum Exporting Countries to cut output by 1.8 million barrels per day (bpd) from January 2017.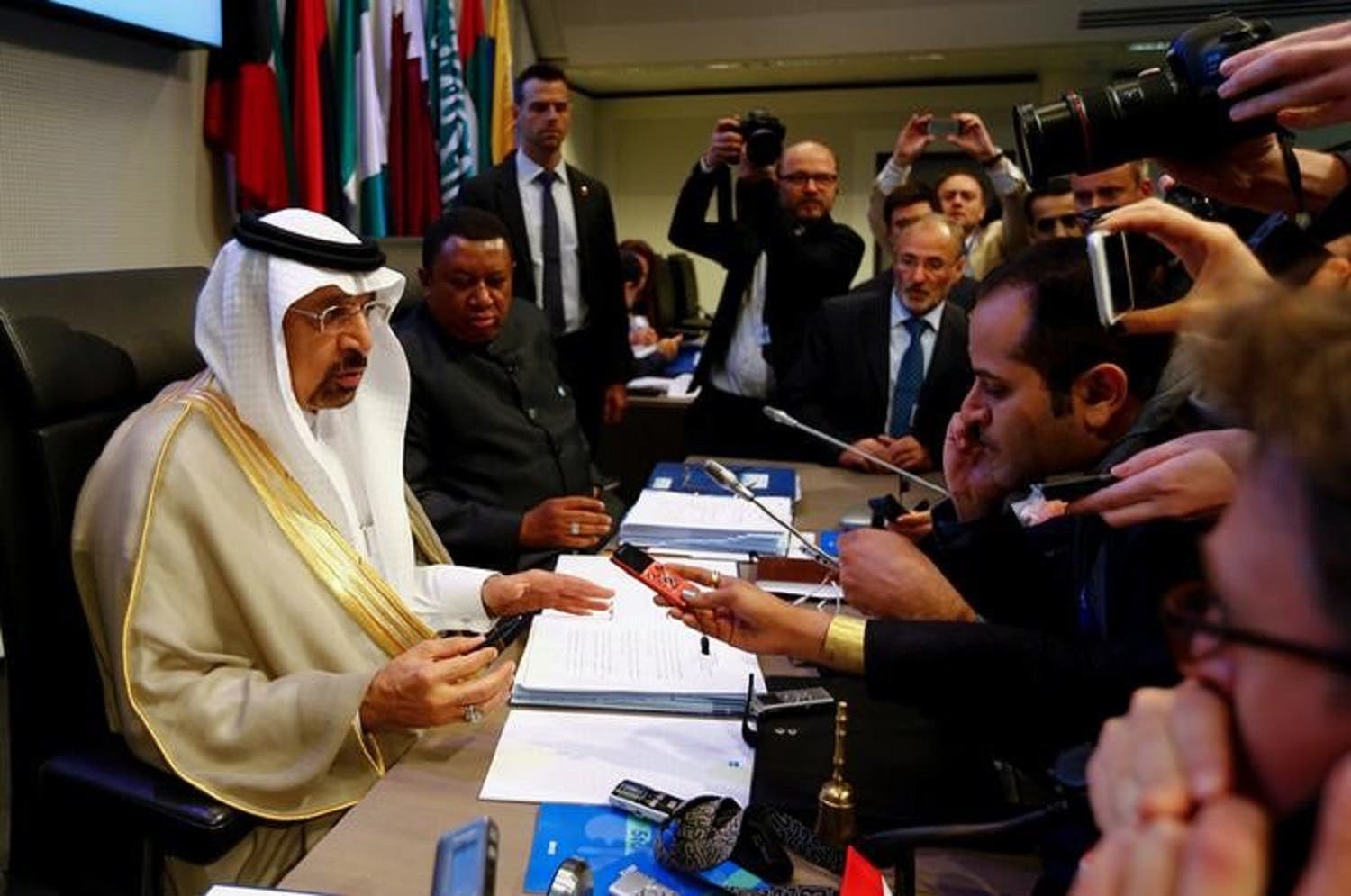 Saudi Energy Minister Khalid al-Falih speaks to the press at Vienna after the meeeting between OPEC and non-members. (Reuters)
Slide in Brent prices
SHOW MORE
Last Update: Wednesday, 20 May 2020 KSA 09:54 - GMT 06:54