Algeria is offering motorists incentives to more than double the number of cars running on natural gas by 2021 in an effort to reduce consumption of costly imported fuel amid strained public finances, officials said.

The North African country has been struggling with a halving since 2014 of vital oil and gas revenues, which make up 60 percent of the budget and 95 percent of exports.

It has banned imports of 900 items, frozen public hiring and development projects, but now wants to tackle energy spending as the country - a member of the oil producer group OPEC - needs to save more.

Officials hope that making the use of liquefied petroleum gas (LPG) more attractive will reduce gasoline and diesel consumption, 2.9 million tons of which Algeria needs to import annually.

The government is offering to cover partially the cost of car conversions for drivers, tax exemptions and a stable retail price for LPG, of which domestic output is sufficient.

In contrast, the pump price of subsidized gasoline and diesel has risen about 50 percent since 2016.

Algeria plans to convert 500,000 vehicles by 2021 and 1.1 million by 2030, said Mohamed Bouzeriba, head of the National Agency for the Promotion and Rationalization of the Use of Energy.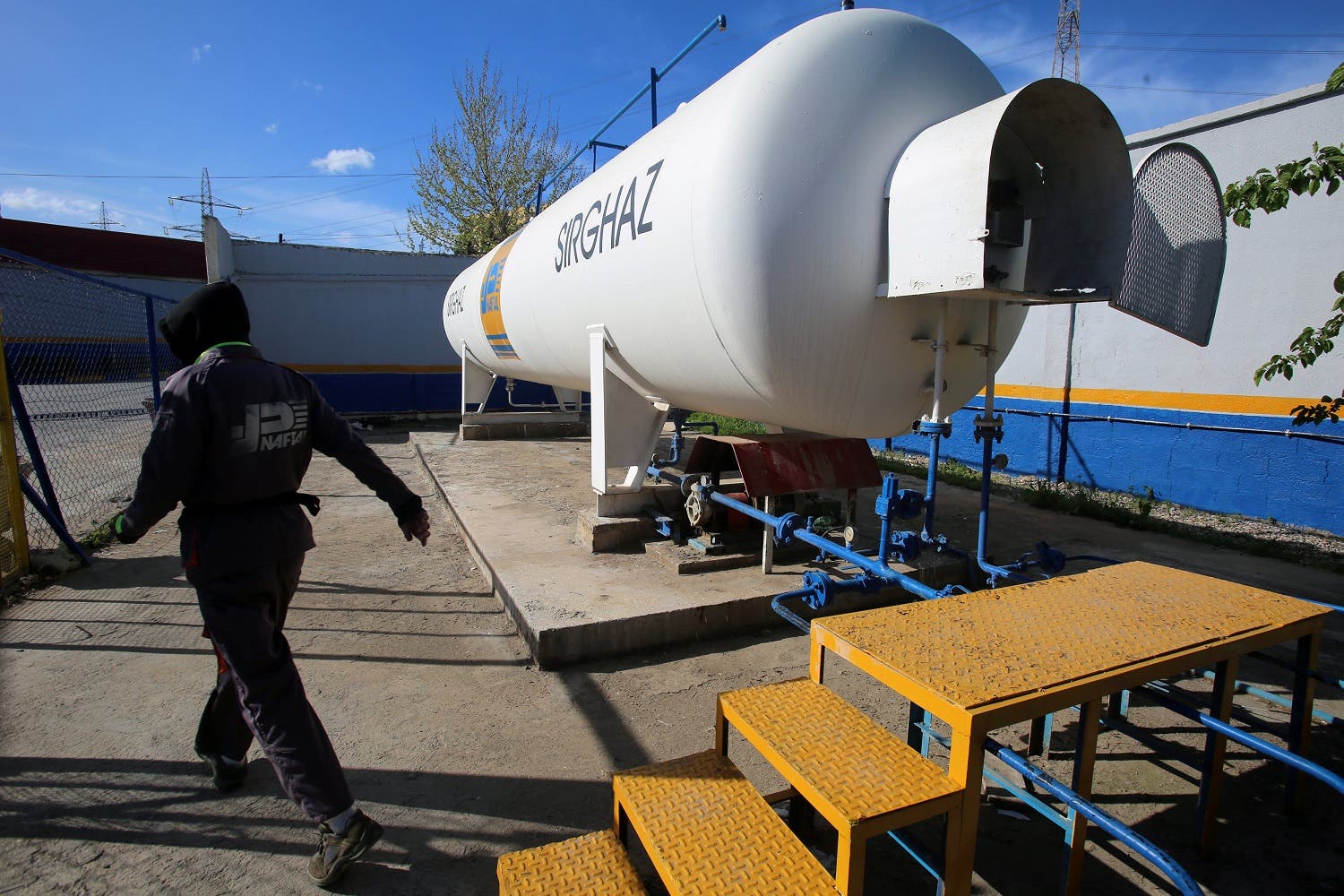 An employee walks past a tank of liquefied petroleum gas (LPG) at a petrol station in Algiers, Algeria. (Reuters)


So far, only 200,000 cars run on gas out of a total 6 million.

Making the switch is appealing for some Algerians who complain about imported food inflation.

"As a taxi driver, only LPG can help me rebalance my budget," Mohamed Tami said as he refilled his car.

Algeria, which has spent billions of dollars to provide cheap apartments and other benefits as a means of avoiding protests, is keen to tackle energy spending to maintain social order.
Power
SHOW MORE
Last Update: Saturday, 7 April 2018 KSA 18:28 - GMT 15:28