Libya's Es Sider oil port shut on Thursday due to armed clashes in the area and at least one storage tank in the neighbouring Ras Lanuf terminal was set alight, an engineer told Reuters. Loadings were suspended at Ras Lanuf, according to a local shipping agent.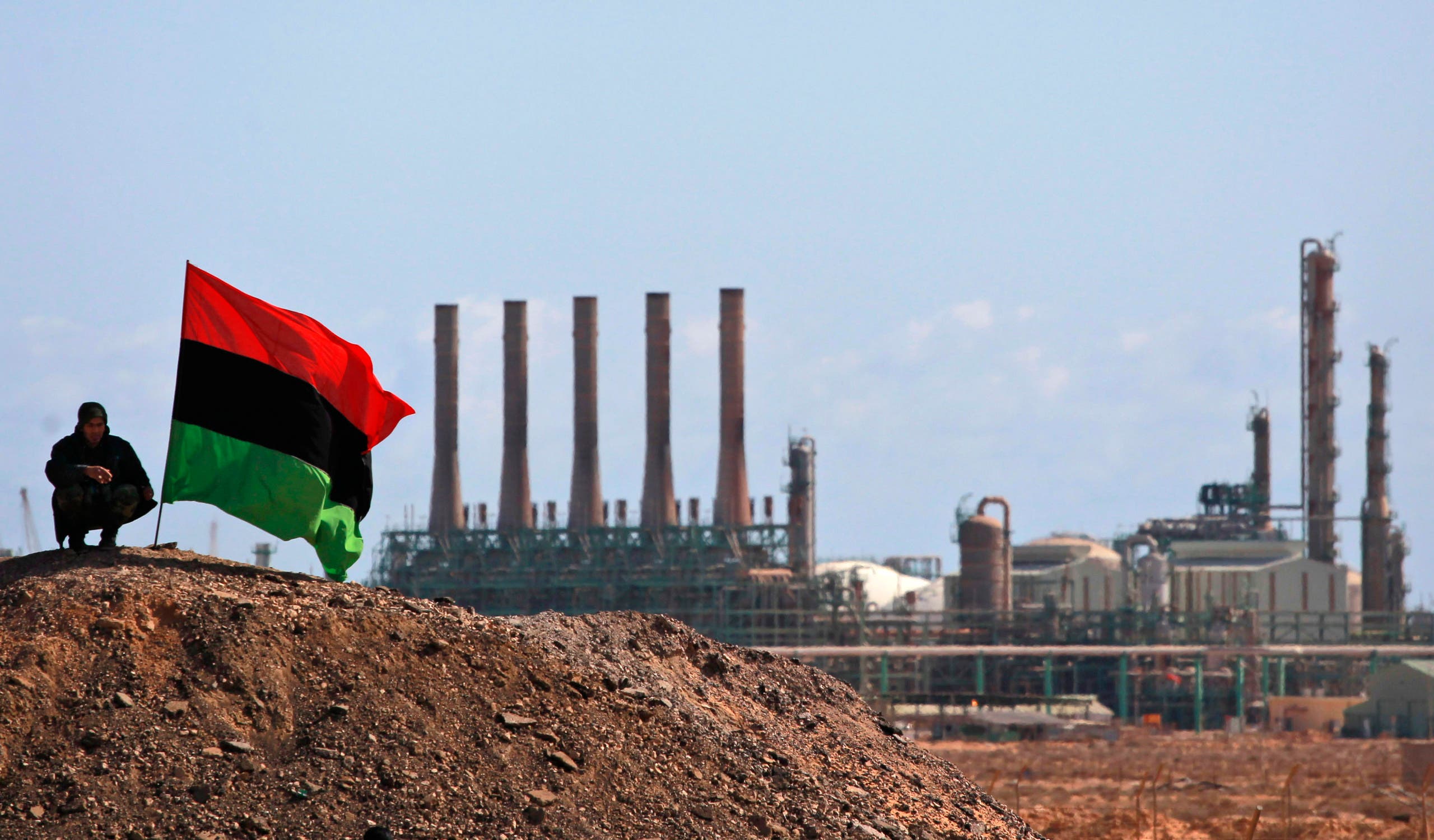 A Libyan rebel who is part of the forces against Libyan leader Moammar Gadhafi sits next to a pre-Gadhafi flag as he guards outside the refinery in Ras Lanuf, eastern Libya. (File Photo: Reuters)


A local resident said he had heard the sound of heavy clashes and air strikes at dawn and had seen a large fire at the Ras Lanuf tank farm.

Crude exports from Ras Lanuf stood at 110,000 bpd in May, while exports from Es Sider were around 300,000 bpd, according to oil analytics company Vortexa.

The Minerva Lisa oil tanker, which was due to arrive at Es Sider to load a crude cargo on Thursday was advised to stay outside the port, a source familiar with the matter said.

The tanker, chartered by trader Petraco, was seen turning away from the port on Thursday morning without loading, according to Reuters ship tracking. The Seascout is expected to arrive at the port on June 18.

Libya's oil production recovered last year to just over 1 million barrels per day (bpd) and has been mostly stable, though it remains vulnerable to shutdowns and blockades at oil facilities.

National output is still well under the more than 1.6 million bpd Libya was producing before a 2011 uprising led to political fragmentation and armed conflict.
SHOW MORE
Last Update: Wednesday, 20 May 2020 KSA 09:57 - GMT 06:57