Majed M. al-Tahan was not destined to rest on his laurels with a degree in architecture from King Abdul Aziz University. A stint as a real estate developer only built up his appetite for the next big idea.
Now Founder and CEO of AYM, and MD of Danube App, Majed was born in a well-known family in Jeddah. Yet he endeavored to do something different, which took him to London over a decade ago. Here he found in his path breakthrough technology, innovative ideas and gave him the opportunity to partner with like-minded professionals.
Majed quickly tapped the potential of online shopping and figured its out that this could change the face of retail and e-commerce for Saudi Arabia. In other words, he leveraged this opportunity by integrating digital habits of consumers with a strong retail brand presence.
As a result, Saudi-based retail giant, Danube, which is a supermarket chain part of the Bin Dawood Group, launched a new e-commerce platform. Danube has been a market leader for over 30 years.
The App attack
The Danube App is live in Jeddah, Riyadh and Al Khobar at the moment and is likely to be made available across the country by end of the year.
By launching this first-of-its-kind e-commerce platform in the country, Majed has established himself as a game changer for the region's retail space, aligned with Saudi Arabia's Vision 2030 for building sophisticated infrastructures and is estimated to employ over 1,000 Saudis.
Majed and his colleagues at AYM created the Danube app, and an e-commerce platform, that make grocery order – via desktop or smartphone – simple. They are delivered to the doorstep in hours.
The company claims this to be a first-of-its-kind, at this scale, in the region. Moreover, it is embedded in Saudi Arabia, which has emerged as the potential hub for technology driven digital growth.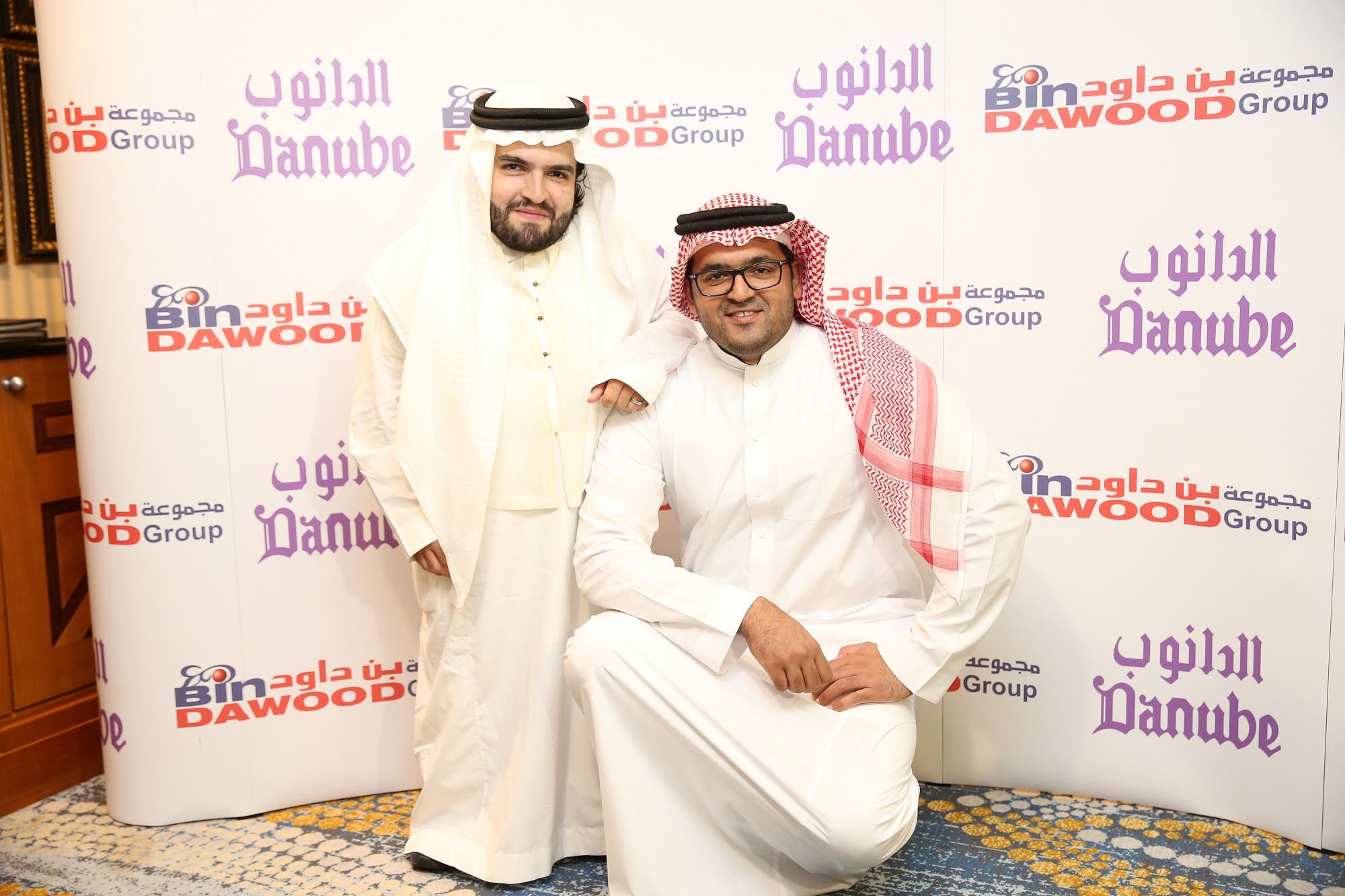 Majed and his colleagues at AYM created the Danube app, and an e-commerce platform, that make grocery order simple. (Supplied)
Untapped market
Despite the rapid strides made in recent years, Majed believes the Middle East offers a large untapped market for e-commerce. "The potential of the region in terms of consumer spending, especially in the e-commerce space, is one of the highest in the world," he says.
According to him, in addition to being a dynamic market of younger consumers, the region also has one of the world's highest per capita Internet penetration and it is growing rapidly. "With one of the highest percentages of Internet penetration in the world, the Middle East region uses technology in all its forms," says Majed.
"From banking, to transportation, shopping, documentation, registration, payments etc. Saudi Arabia as one of the largest internet penetrations in the region, with about 75 percent of the population having access to internet. Thus e-commerce industry in this part of the region will witness more innovations and adaptations frequently than other markets," he says.
There is a reason why Majed seems intent on exploiting this place though as it is also projected to rise to 90 percent in the near future. "In terms of consumer demography, about 65 percent of the population is between the age group of 15 to 54. Saudi Arabia leads the way in driving traffic for e-commerce in the Middle East region," Majed says.
What next?
Majed's approach suggests that this is the way to go for the industry. "Danube has plans to expand its reach as well presence in a steady manner over the coming months. The overall goal is to cover more areas and be the best service provider in the sector," he says.
Besides grocery, the app has electronics such as smartphones and it will continue to expand the offering on the platform in the coming months. Going by how things have transformed under his watch, Danube App gaining further traction seems only a matter of time.
Under Majed's watch, the paradigm shift in servicing retail customers, and reaching new ones through technology, has laid the foundation for future growth of Danube as a brand.
It goes without saying that this also has the potential to transform the entire online retail space and drive more innovation in the industry besides generating employment.
SHOW MORE
Last Update: Wednesday, 20 May 2020 KSA 09:55 - GMT 06:55