A wave of cyberattacks wreaking havoc across computer systems worldwide disrupted operations at India's largest container port, the government said onWednesday.

India's shipping ministry said a private terminal run by Danish sea transport giant A.P. Moller-Maersk at the Jawaharlal Nehru Port Trust (JNPT) in Mumbai had been affected.

Maersk earlier tweeted that the attack had impacted "multiple sites and business units", without confirming which ones.

"It (JPNT) has been informed by the private terminal operator that this disruption is a consequence of a worldwide disruption being faced by them because of a cyberattack," said the statement.

"While the terminal operator is taking steps to address the issues disrupting the operations, it is anticipated that there could be bunching of in-bound and out-bound container cargo," it added.
Russia, Ukraine hit first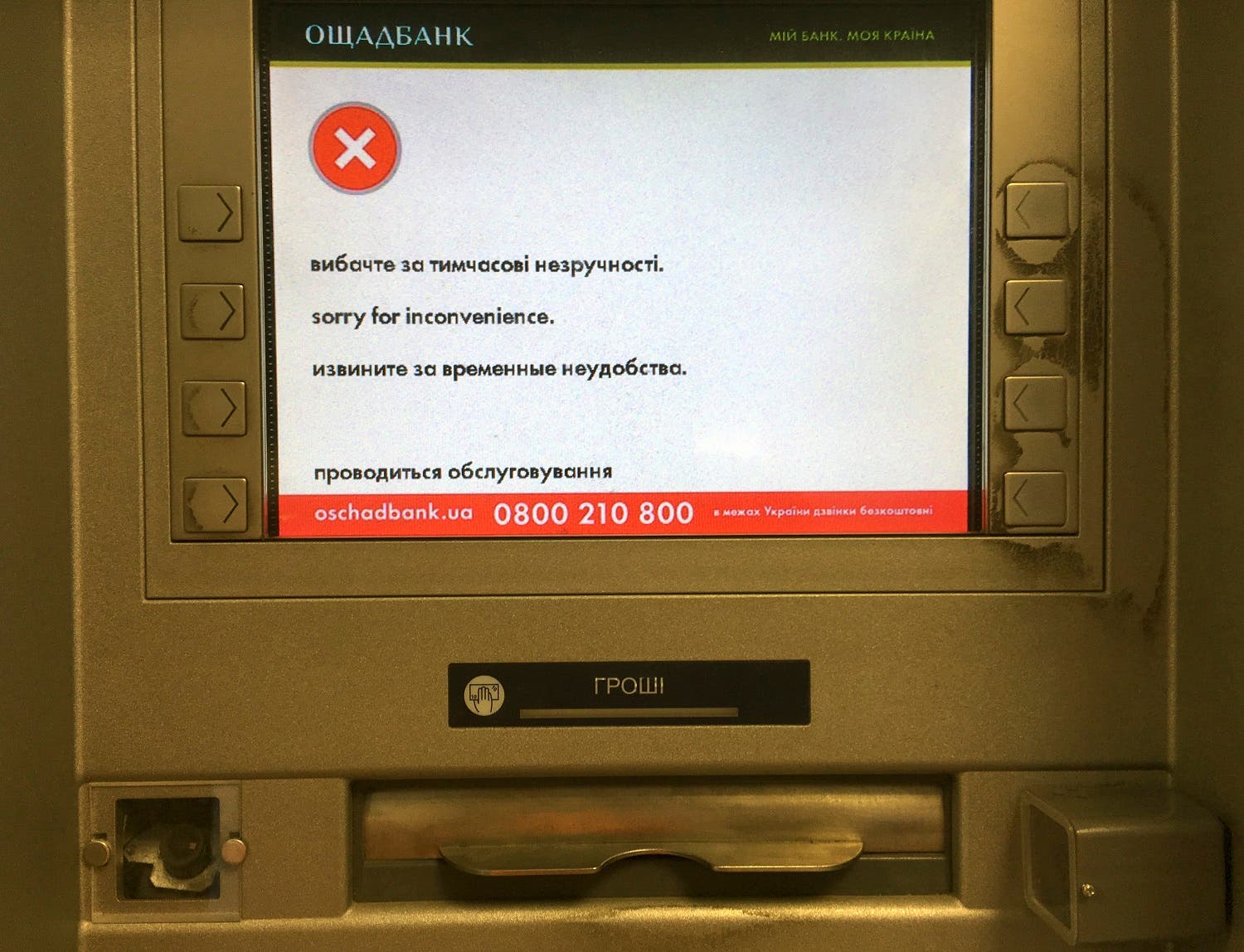 A screen of an idle virus affected cash machine in a state-run OshchadBank says "Sorry for inconvenience/Under repair" in Kiev, Ukraine, on June 28, 2017. (AP)
SHOW MORE
Last Update: Wednesday, 20 May 2020 KSA 09:51 - GMT 06:51