Majid Al Futtaim, the leading shopping mall, communities, retail and leisure pioneer across the Middle East, Africa, and Asia, early this week unveiled the results of a first of its kind neuroscience study in the region, designed to identify the most powerful drivers behind emotional attachment to urban developments and communities.

Conducted by Neurons Inc and commissioned by Majid Al Futtaim; the UAE-based study used Electroencephalography (EEG) and Eye Tracking technology to measure how participants subconsciously as well as consciously responded to nearly 100 images of urban developments and landscapes from around the world. Over 1 million data points were then analyzed to determine the findings.

Neuroscientists found the elements of everyday human activity (a visual focus in 80% of the 10 best performing images), greenery (70%), artistic features (50%) and bright colors (50%) were the most powerful drivers of emotional engagement with destinations and environments.
Majid Al Futtaim - Final English VNR from BroadcastExchange on Vimeo.


An emphasis was put on greenery, which was naturally landscaped and positioned in a way that provided a sense of human scale and privacy. The study also highlighted a subconscious preference for shades of blue and green in design and artistic features that people can interact with and embrace natural materials.
Negative responses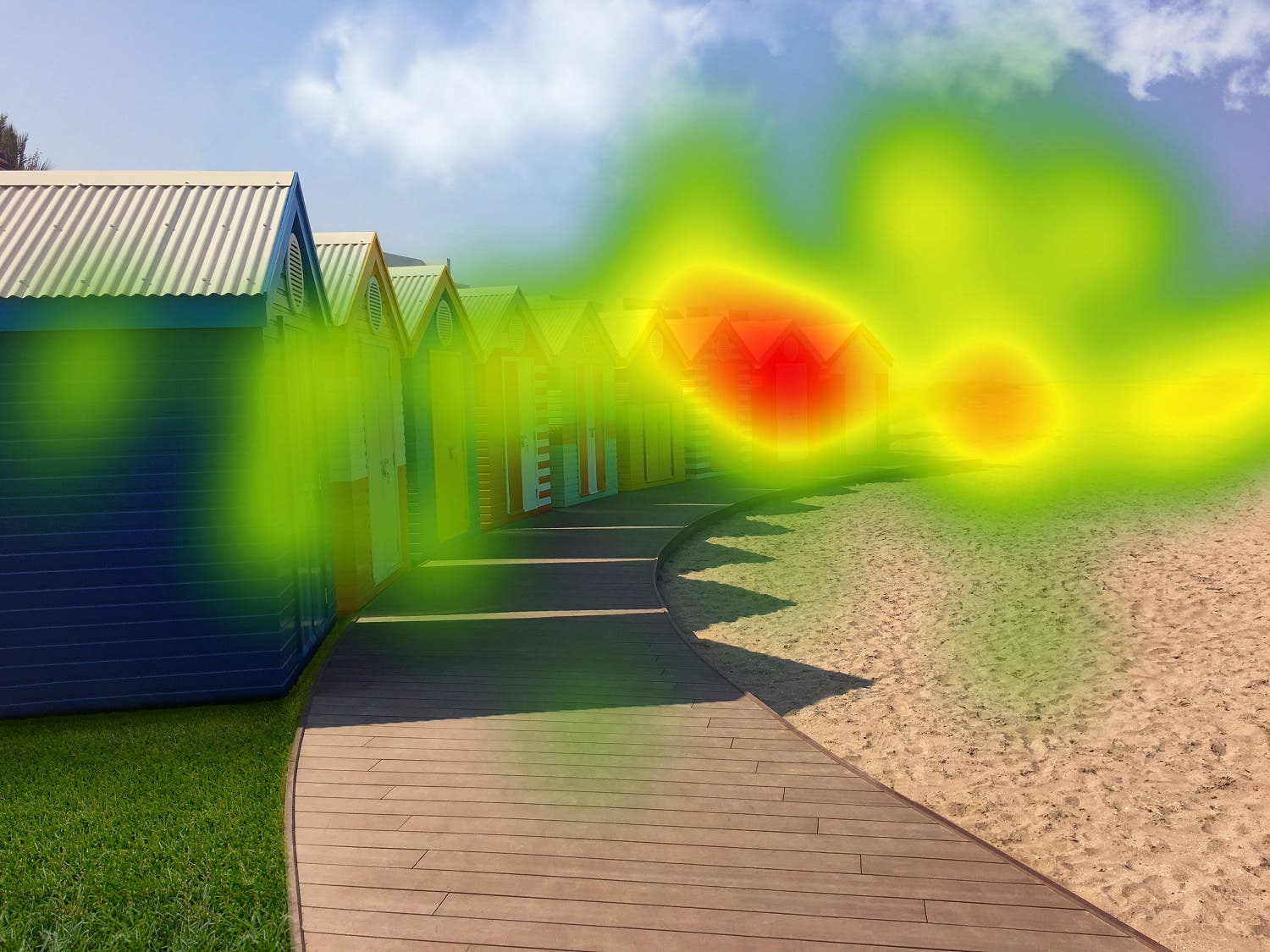 Majid Al Futtaim neuroscience study- heatmap artistic features. (Supplied)


The announcement comes as the governments across the regioncontinue to place significant emphasis on transformative policies and practices for the real estate sector in a bid to drive economic diversity.
Neuroscience study
SHOW MORE
Last Update: Wednesday, 20 May 2020 KSA 09:51 - GMT 06:51