Zororo Makamba, a well-known, pro-government media personality in Zimbabwe and the son of a prominent business mogul, was the first confirmed coronavirus fatality in the country.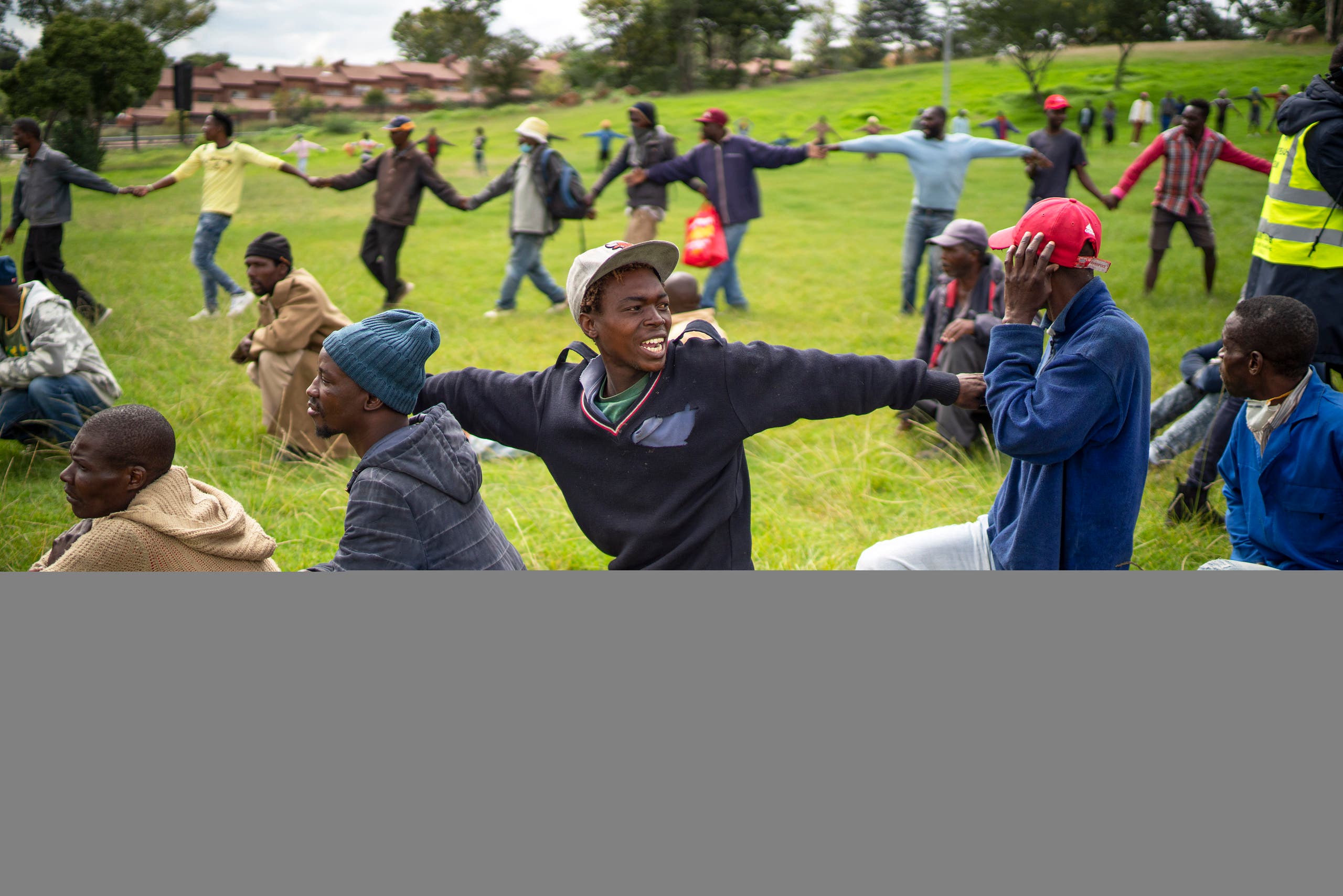 Homeless recyclers and other destitute people are asked to practice social distancing by police as they lineup in a Johannesburg park, waiting to receive food baskets from private donors, on April 9, 2020. (AP)
Nigeria, with a population of 200 million, has fewer than 500 ventilators across the 36 states and the Federal Capital Territory, some senior health workers told Nigerian newspaper "The Punch."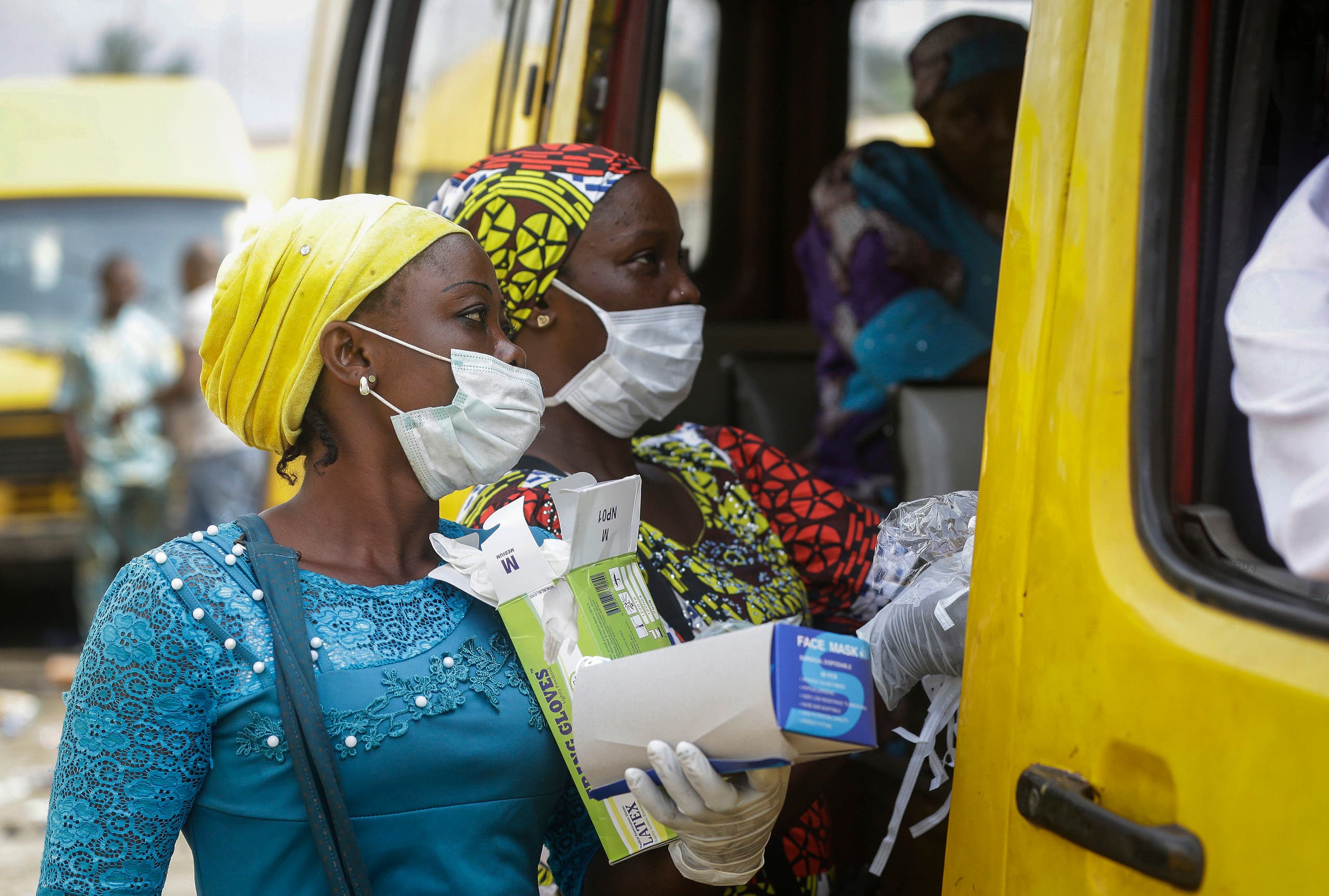 Women sell face masks and gloves, to prevent the spread of the new coronavirus, to passengers at a public minibus station in Lagos, Nigeria on Friday, March 27, 2020. (AP)
Coronavirus has been slow to arrive in Africa. The first confirmed case on the continent was in Egypt while the first identified case in sub-Saharan Africa was in Nigeria. But till Sunday, April 12, no sub-Saharan country other than South Africa has confirmed more than 1,000 cases.
SHOW MORE
Last Update: Monday, 13 April 2020 KSA 07:44 - GMT 04:44