Every year during Ramadan, the Light of Muhammad Mosque sets up long tables on the street and dishes up free meals at sunset for the poor to break their daily fast. It's a charity that many rely on in this impoverished district on the edge of the Egyptian capital.

But it's too dangerous in this era of the coronavirus — in Egypt and in many Muslim countries, such "Tables of the Compassionate" have been barred.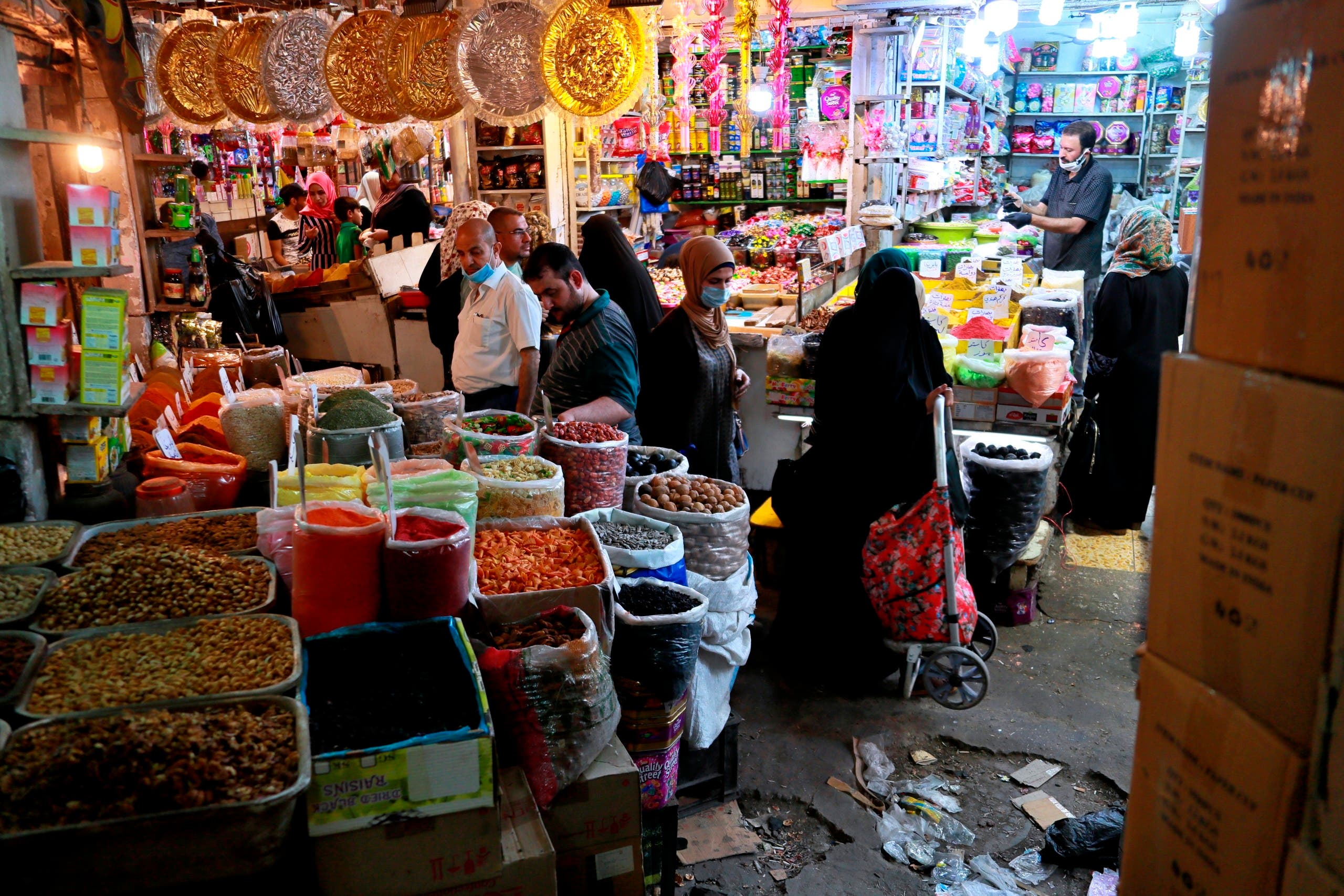 People shop in preparation for the Muslim fasting month of Ramadan, in Baghdad, Iraq, on Tuesday, April 21, 2020. (AP)
At the heart of Ramadan is the sunrise-to-sunset fast, meant to instill contemplation of God. But alongside the hardship of abstaining from food and drink for hours every day, the month sweeps everyone up into a communal spirit. Families and friends gather for large meals at sunset, known as iftars. In some countries, cafes and cultural events are packed late into the night. Worshippers go to mosques for hours of evening prayers, or "taraweeh." Many devote themselves to charity.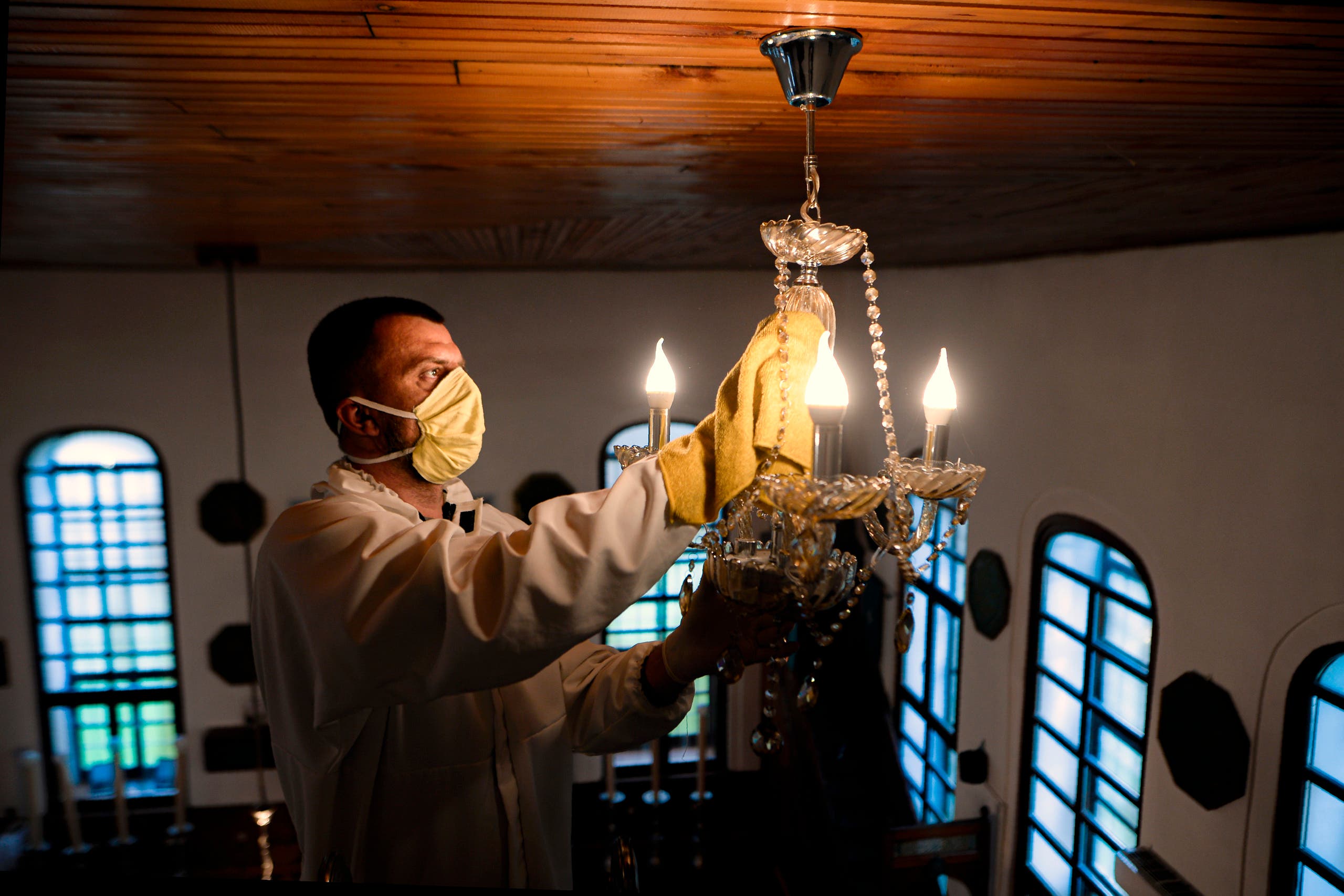 A man disinfects the ceiling lamp in the Cobanija mosque in Sarajevo, Bosnia, on Tuesday, April 21, 2020. (AP)
In Indonesia, the world's most populous Muslim nation, the government has banned millions of government employees, soldiers and police from travelling home during the Eid al-Fitr, the holiday marking the end of Ramadan.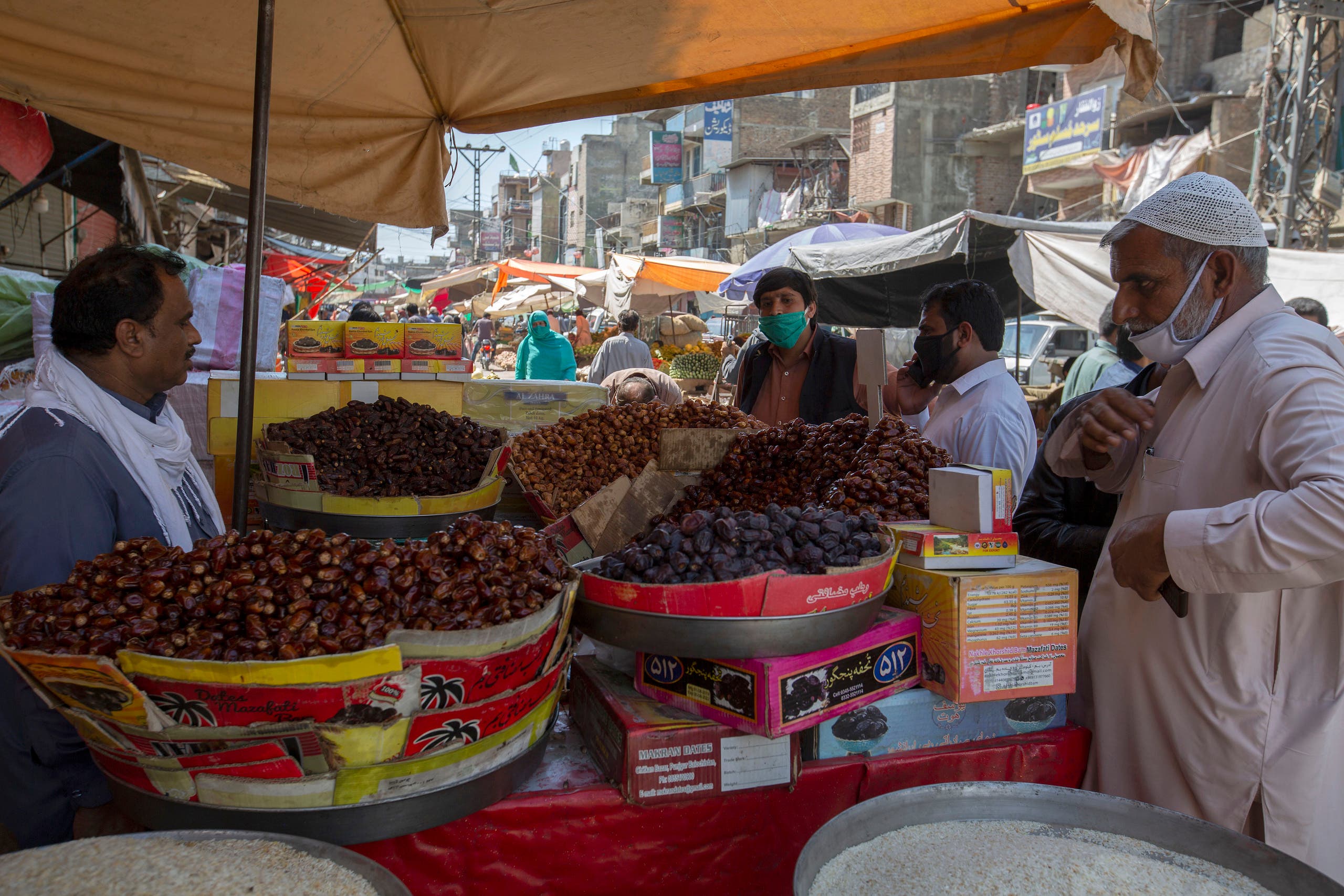 Consumers buy dates for the upcoming fasting month of Ramadan, during a lockdown to contain the spread of coronavirus, in Rawalpindi, Pakistan, on Tuesday, April 21, 2020. (AP)
In Pakistan, powerful Muslim clerics forced the government to leave mosques open throughout Ramadan. Mullah Abdul Aziz of the Red Mosque in the capital, Islamabad, ordered adherents to pack communal prayers. Last Friday, worshippers were shoulder-to-shoulder.
Iraqis have to give up a unique Ramadan tradition: tournaments of a game called "Mheibes." In the game, teams of up to several dozen people each line up and one member hides a ring in his hand. A member of the other team must guess who has the ring, usually by going up and down the line, trying to read facial tics or other "tells." The long tournaments are accompanied by sweets and tea and singing.

Read more: Five things you can do in Ramadan during the coronavirus lockdown
SHOW MORE
Last Update: Tuesday, 21 April 2020 KSA 18:45 - GMT 15:45