Scattered anti-government protests broke out in several parts of Lebanon on Monday amid a crash in the local currency and a surge in food prices, leading to road closures that prevented medical teams from setting out from Beirut to conduct coronavirus tests across the country.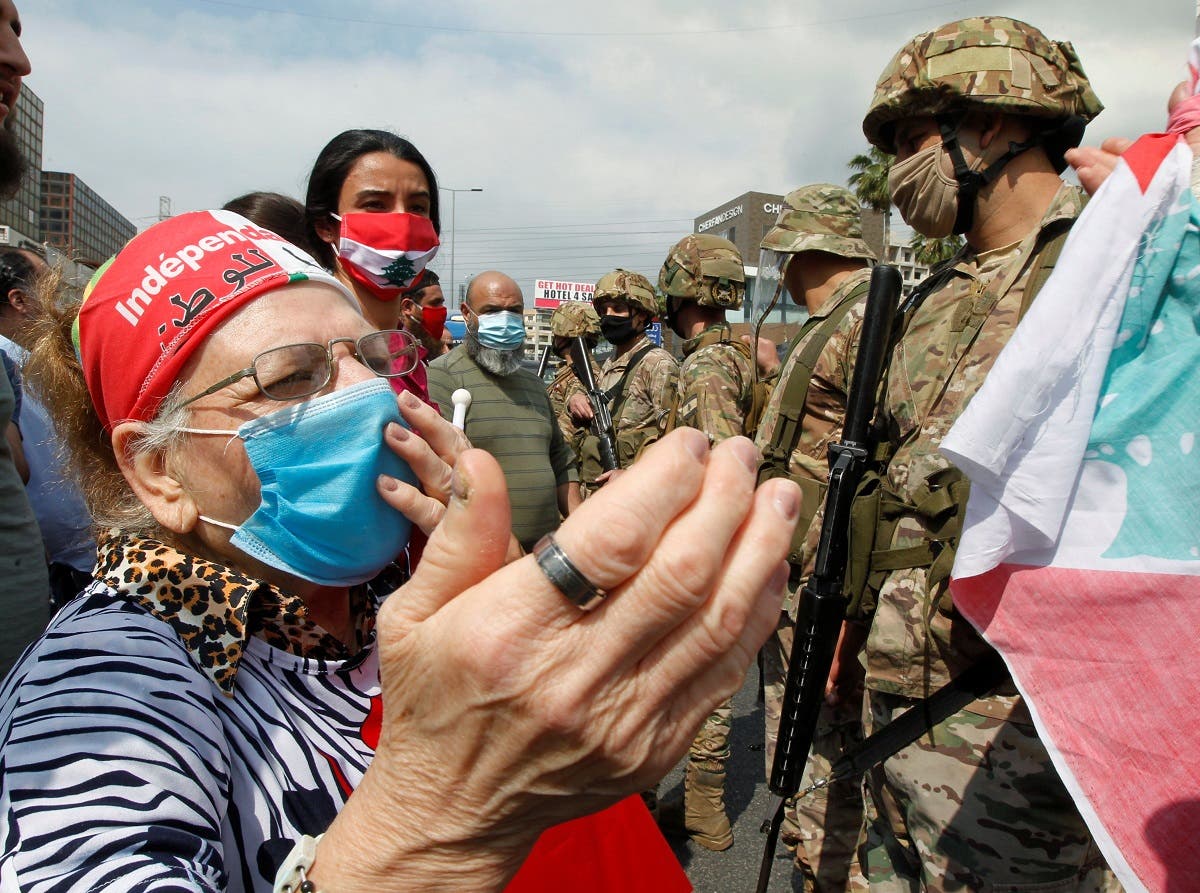 An elderly woman wearing a face mask gestures during a protest against the collapsing Lebanese pound currency and the price hikes, in Zouk, north of Beirut, Lebanon April 27, 2020. (Reuters)

Earlier over the weekend, several banks in northern and southern Lebanon were attacked, some with firebombs, reflecting rising public anger against banks that have imposed capital controls on people's accounts.
SHOW MORE
Last Update: Monday, 27 April 2020 KSA 17:43 - GMT 14:43