The Islamic holy month of Ramadan is a time of spirituality and community for Muslims, giving them an opportunity to connect with their friends and family and providing time for reflection and gratitude.

1. What are the psychological effects of social isolation?

2. How can we stay mentally healthy in a period of social distancing? What are some practices/habits you recommend?
3. What are some bad practices to avoid during this time of social isolation/quarantine?
Are you spending #Ramadan in lockdown due to the #coronavirus? Here's a list of things you can do to make the most of this holy month: https://t.co/NEzF92SU8r pic.twitter.com/pDPAo5ryoa

— Al Arabiya English (@AlArabiya_Eng) April 25, 2020
4. Due to coronavirus restrictions on movement and large gatherings, many Musli
ms will be unable to spend time with their families in Ramadan this year. Do you think this will have a psychological impact on people, and if so how can it be mitigated?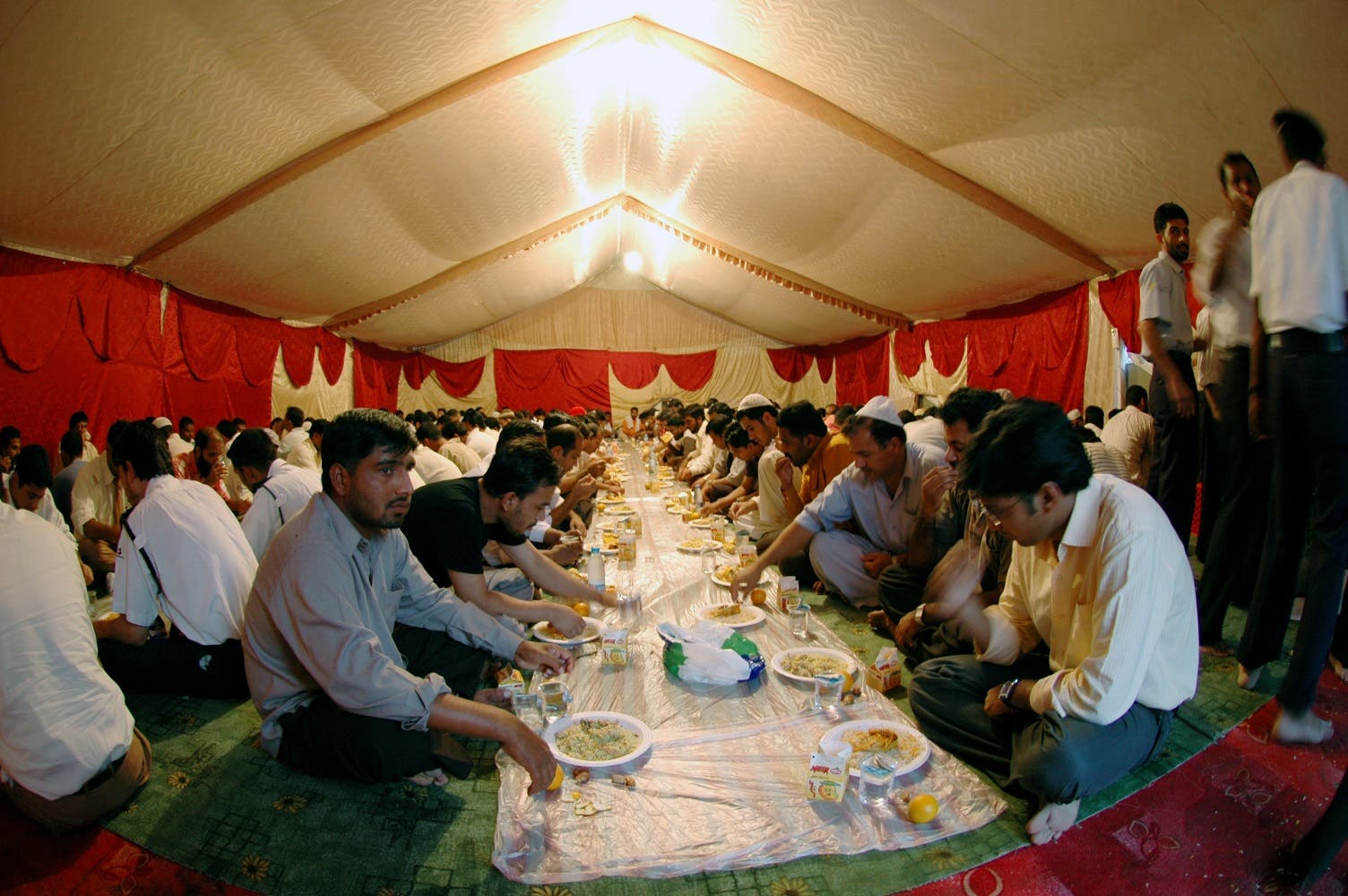 Muslim labourers and workers prepare to break their fast during Ramadan in a charity tent set up to offer free iftar meals to poor working labourers in one of the residential areas in Dubai, UAE. (File photo: Reuters)

5. Do you have any tips specifically for families/parents during these difficult times?
6. Many poor people benefit from charity and community at mosques and elsewhere during Ramadan. With these social practices currently difficult under coronavirus restrictions, are vulnerable groups at risk?
Watch: Worshippers at the Grand Mosque in #SaudiArabia's Mecca maintain social distancing in group Taraweeh prayers during the holy month of #Ramadan to prevent the spread of the #coronavirus.https://t.co/F2tqGkLdHN pic.twitter.com/cwGG76dTOq

— Al Arabiya English (@AlArabiya_Eng) April 26, 2020
SHOW MORE
Last Update: Wednesday, 20 May 2020 KSA 10:06 - GMT 07:06