The CEO of Southwest Airlines, one of the largest US air companies, insisted on Sunday that travelers could again fly in safety and added that air traffic, nearly paralyzed by the coronavirus pandemic, was gradually reviving.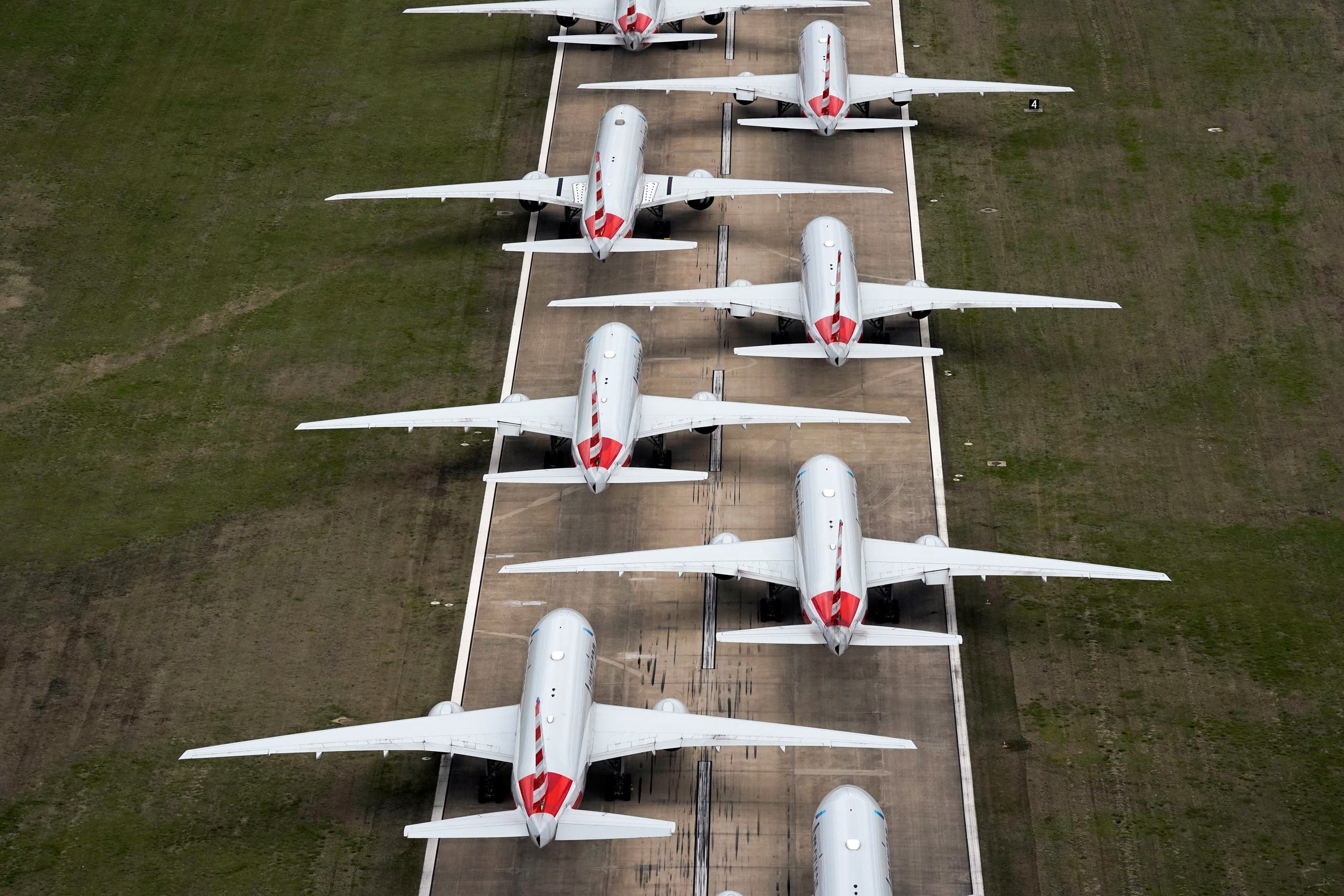 American Airlines passenger planes crowd a runway where they are parked due to flight reductions at Tulsa International Airport in Tulsa, Oklahoma, on March 23, 2020. (Reuters)
He acknowledged, however, that things remain in flux.
The federal assistance is conditioned on companies preserving jobs until the end of September.
SHOW MORE
Last Update: 11:07 KSA 14:07 - GMT 11:07