Following an outcry over its move to force migrant laborers seeking to return to their home states to pay their own train fares, the Indian government said on Monday that it was not the intention.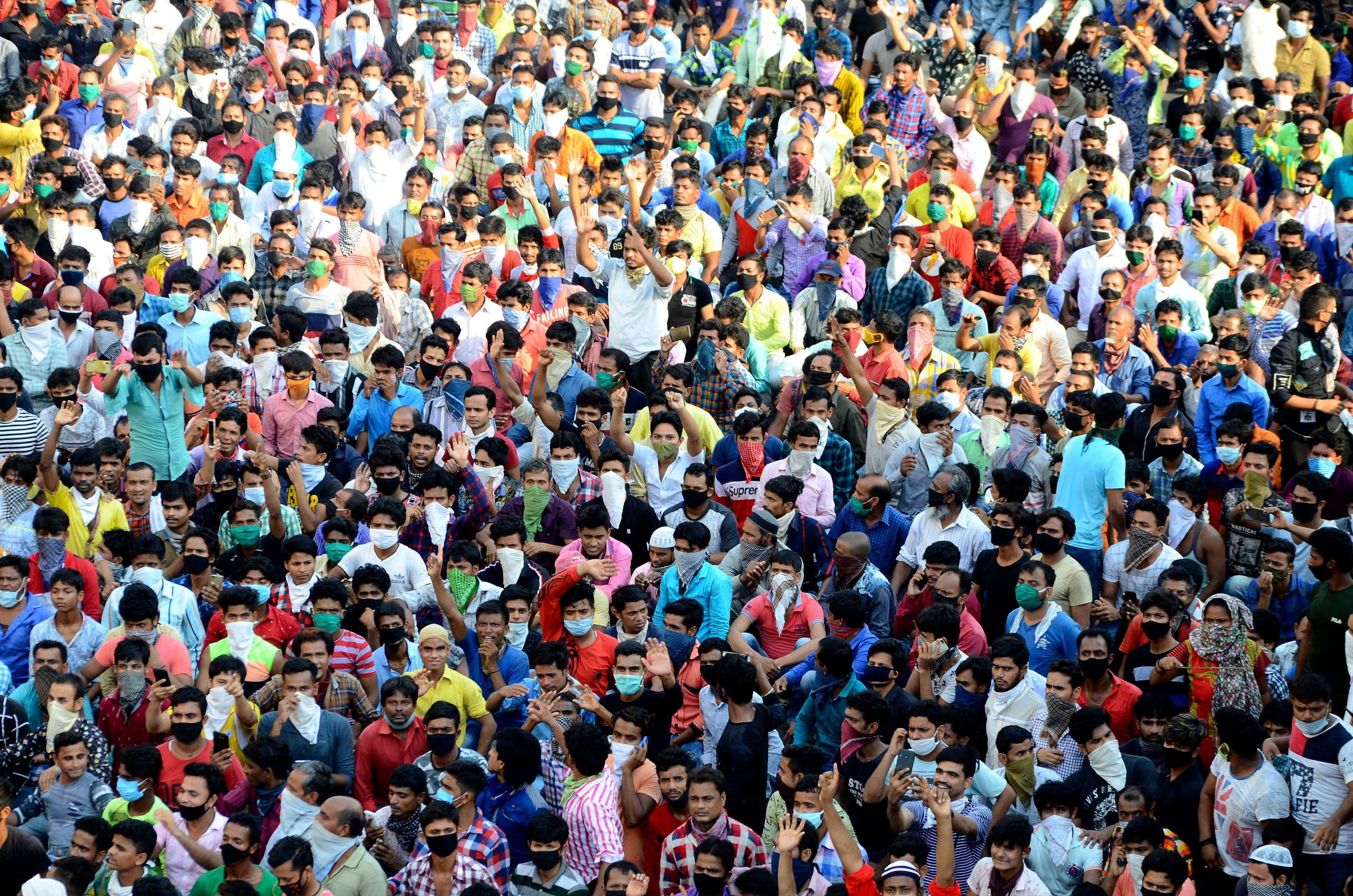 Migrant workers shout slogans during a protest against the extension of the lockdown, at a slum in Mumbai, India, on April 14, 2020. (AP)
According to a report by the Stranded Workers Action Network (Swan) 50 percent of them only had rations left for less than a day. And almost half of them have no food or money and around 80 percent of them had not received any sort of income since the lockdown began.
If you are stuck abroad during this COVID crisis this government will fly you back for free but if you are a migrant worker stranded in another state be prepared to cough up the cost of travel (with social distancing cost added). Where did "PM Cares" go?

— Omar Abdullah (@OmarAbdullah) May 3, 2020
The Samajwadi party leader, Akhilesh Yadav, called the decision "highly shameful".
Talked Piyush Goel office. Govt will pay 85% and State Govt 15% . Migrant labour will go free. Ministry will clarify with an official statement

— Subramanian Swamy (@Swamy39) May 4, 2020
Health Ministry Joint Secretary Lav Agarwal told reporters the government "never asked states to charge money from the stranded laborers," instead asking them to split the cost between themselves and the train operators, NDTV reported.

Read more:

Coronavirus: India's lockdown limits buffalo meat exports, affecting Ramadan supplies

Coronavirus: India exports 50 mln hydroxychloroquine tablets to US says source

Coronavirus: Indian mechanic invents 'social distancing' motorbike
SHOW MORE
Last Update: Wednesday, 20 May 2020 KSA 10:06 - GMT 07:06