President Donald Trump on Wednesday appeared to backtrack on plans announced the previous day to shut down the task force advising him on the coronavirus pandemic.
....gloves, gowns etc. are now plentiful. The last four Governors teleconference calls have been conclusively strong. Because of this success, the Task Force will continue on indefinitely with its focus on SAFETY & OPENING UP OUR COUNTRY AGAIN. We may add or subtract people ....

— Donald J. Trump (@realDonaldTrump) May 6, 2020

The president, however, said that he could "add or subtract people" to the group, which suggested the situation remained fluid.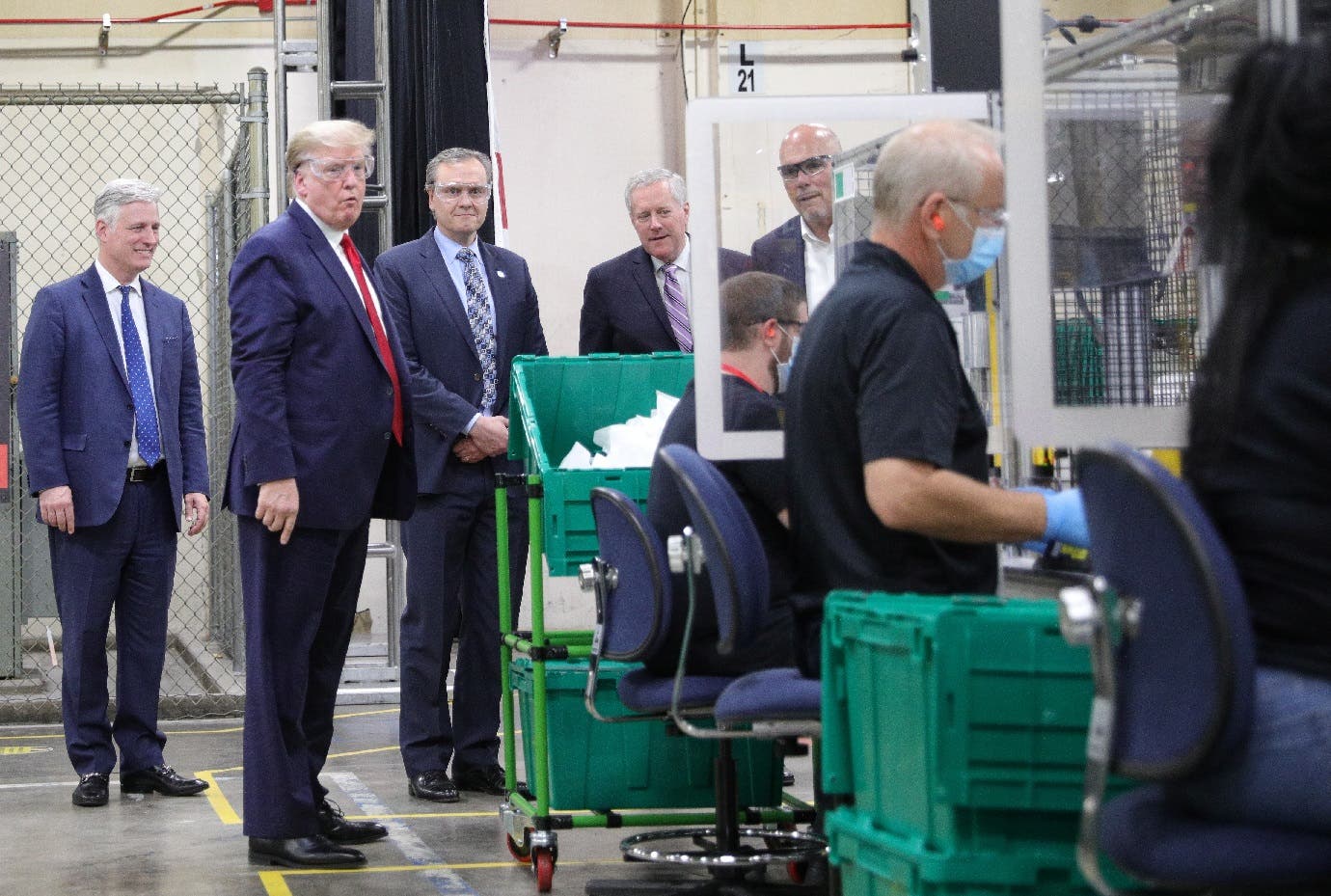 Trump observes an assembly line during a visit to a Honeywell facility making face masks for the coronavirus outbreak in Phoenix, Arizona, US, May 5, 2020. (Reuters)
SHOW MORE
Last Update: Wednesday, 20 May 2020 KSA 10:02 - GMT 07:02