Allies of presumptive Democratic presidential nominee Joe Biden are being told to sharpen attacks on President Donald Trump's stimulus efforts as thinly veiled "cronyism," according to a memo being sent to Democratic officeholders and supporters on Friday.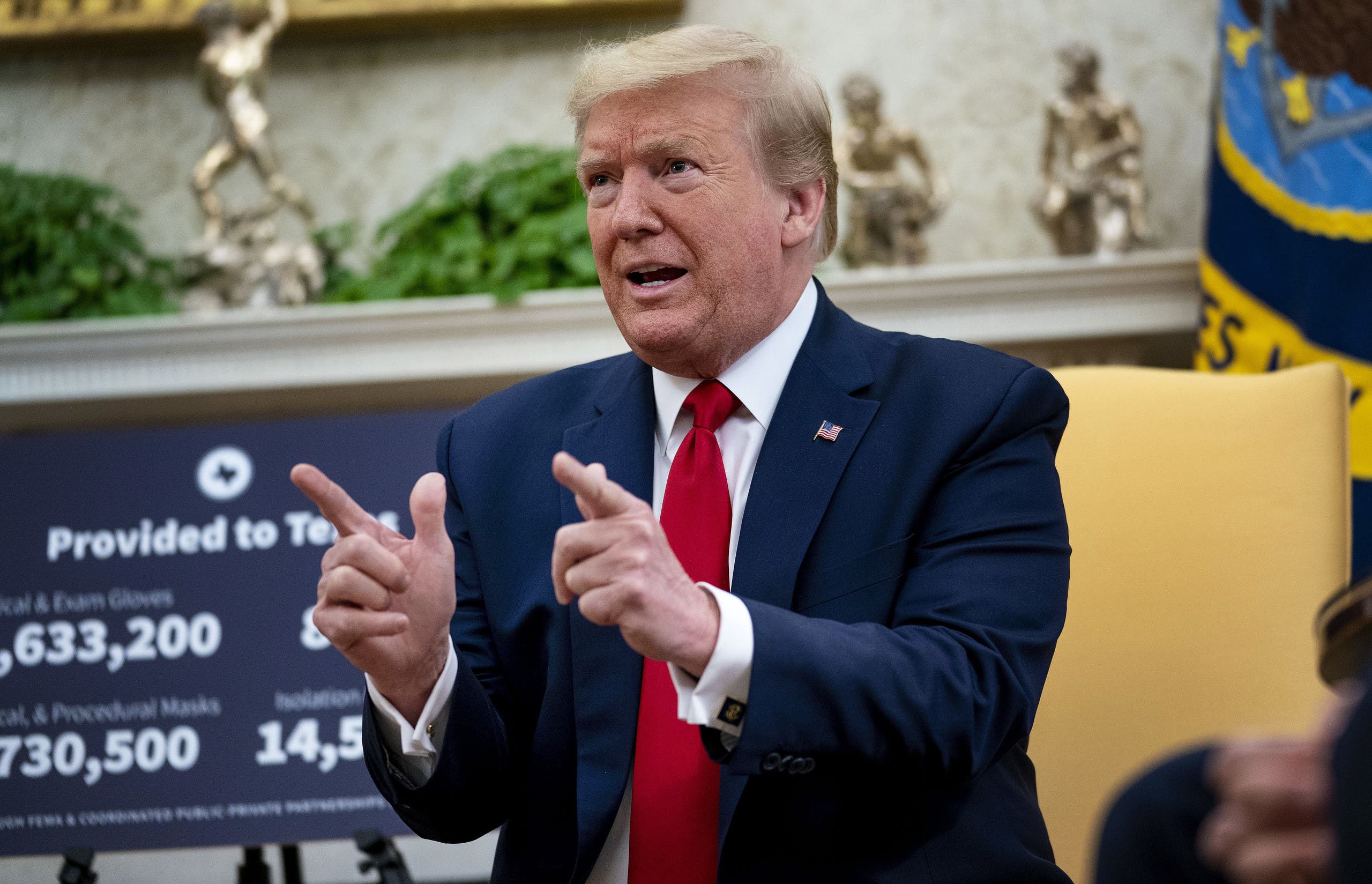 US President Donald Trump speaks to reporters while hosting Texas Governor Greg Abbott about what his state has done to restart business during the novel coronavirus pandemic in the Oval Office at the White House. (AFP)
"The president has been hard at work protecting the safety of Americans and also safeguarding the economy, while Joe Biden sits in his basement lobbing political hand grenades in a desperate plea for relevance," Murtaugh said.
Two themes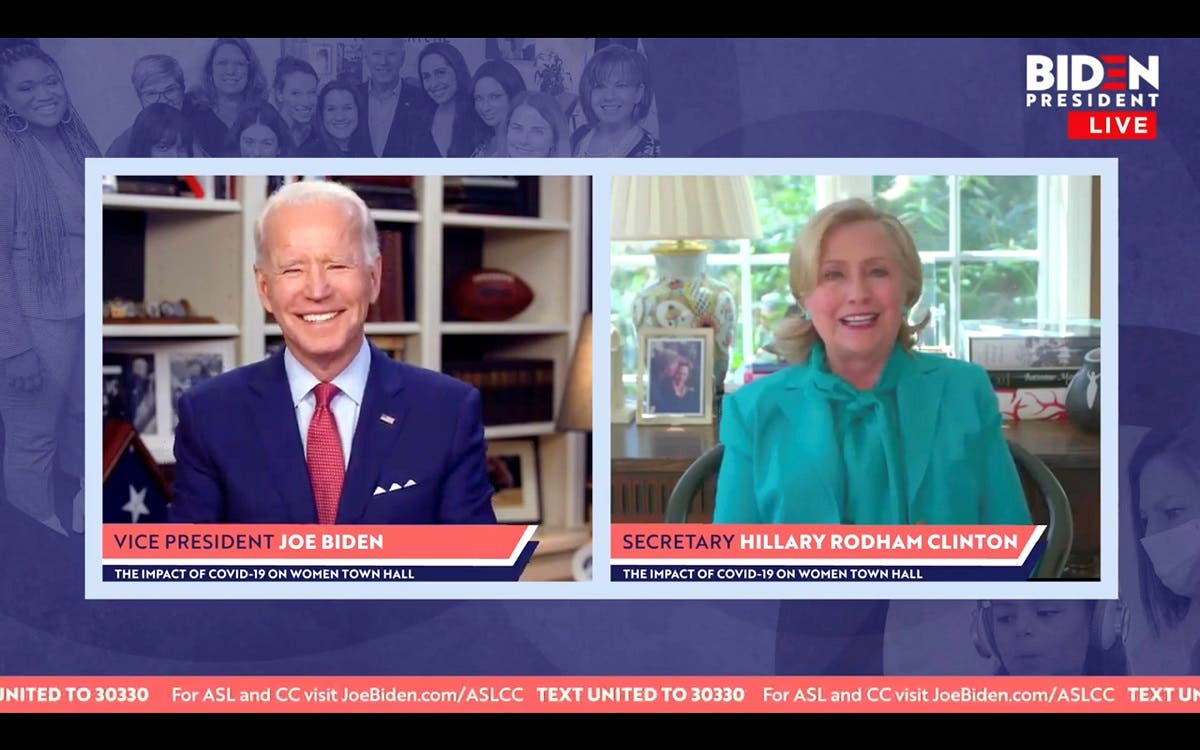 Democratic U.S. presidential candidate Joe Biden reacts as Hillary Clinton endorses him for president during online town hall. (Reuters)
The campaign cited media reports and research suggesting that small businesses with ties to the administration received aid, that banks may be prioritizing wealthy clients when making loans under the emergency program and that Democratic-led states that did not support Trump's re-election might not be getting sufficient support.
SHOW MORE
Last Update: Wednesday, 20 May 2020 KSA 10:02 - GMT 07:02