Indian authorities used drones and fire engines to disinfect the pandemic-hit city of Ahmedabad on Saturday, as virus cases surged and police clashed with migrant workers protesting against a reinforced lockdown.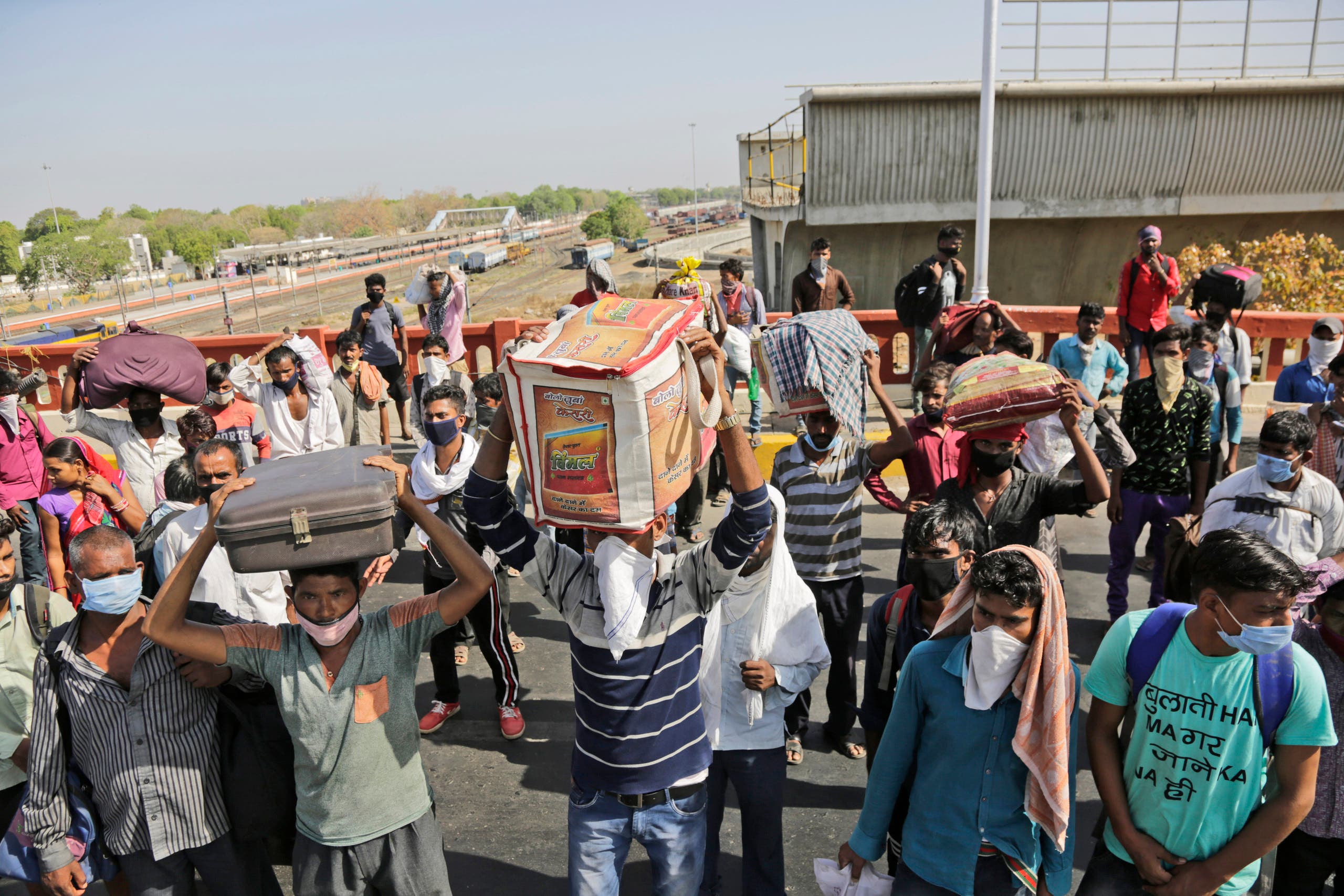 Migrant workers stand on a bridge in search of transportation to take them back to their home states, in Ahmedabad, on Saturday, May 9, 2020. (AP)
On Friday night, security forces fired tear gas at stone-throwing residents who ventured out. At least 15 people were arrested and the police presence was stepped up Saturday.
The virus is spreading particularly quickly in other major cities, including the capital New Delhi and the finance hub of Mumbai. And experts say the actual toll numbers are higher than reported because of the lack of testing and poor accounting for deaths.
SHOW MORE
Last Update: Wednesday, 20 May 2020 KSA 09:58 - GMT 06:58