As restaurants in the United States prepare to reopen following shutdowns due to coronavirus preventative measures, owners are using mannequins and dolls to fill empty seats to maintain social distancing guidelines.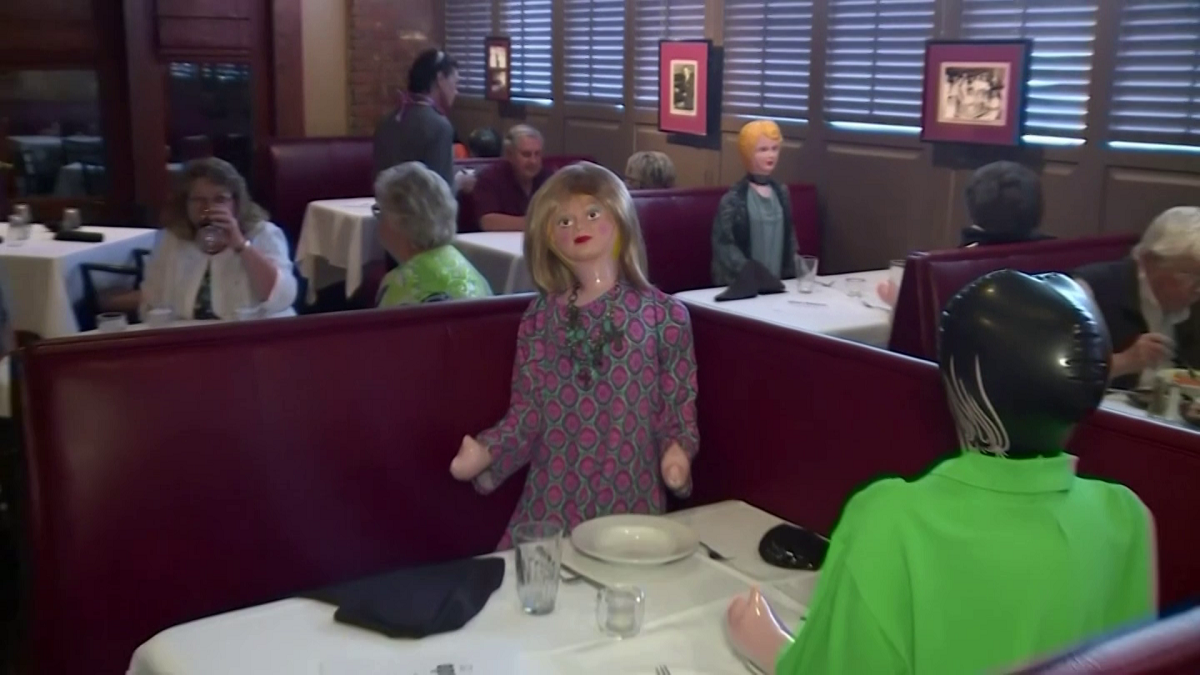 A restaurant in South Carolina uses blow up dolls to maintain social distancing measures. (Screengrab)

Another restaurant called "Open Hearth" in the state of South Carolina used inflatable dolls dressed in real clothes and donated wigs to enforce the state's social distancing guidelines, according to a Reuters report.

As different states in the US begin easing their measures, the death toll and coronavirus infection numbers continue to increase. The US has so far confirmed over 1.4 million cases, over 85,000 deaths and 246,414 recoveries.
SHOW MORE
Last Update: Friday, 15 May 2020 KSA 14:39 - GMT 11:39