Saint Peter's Basilica will fully reopen to all visitors on Monday after a two-month closure due to the coronavirus pandemic, the Holy See said on Friday.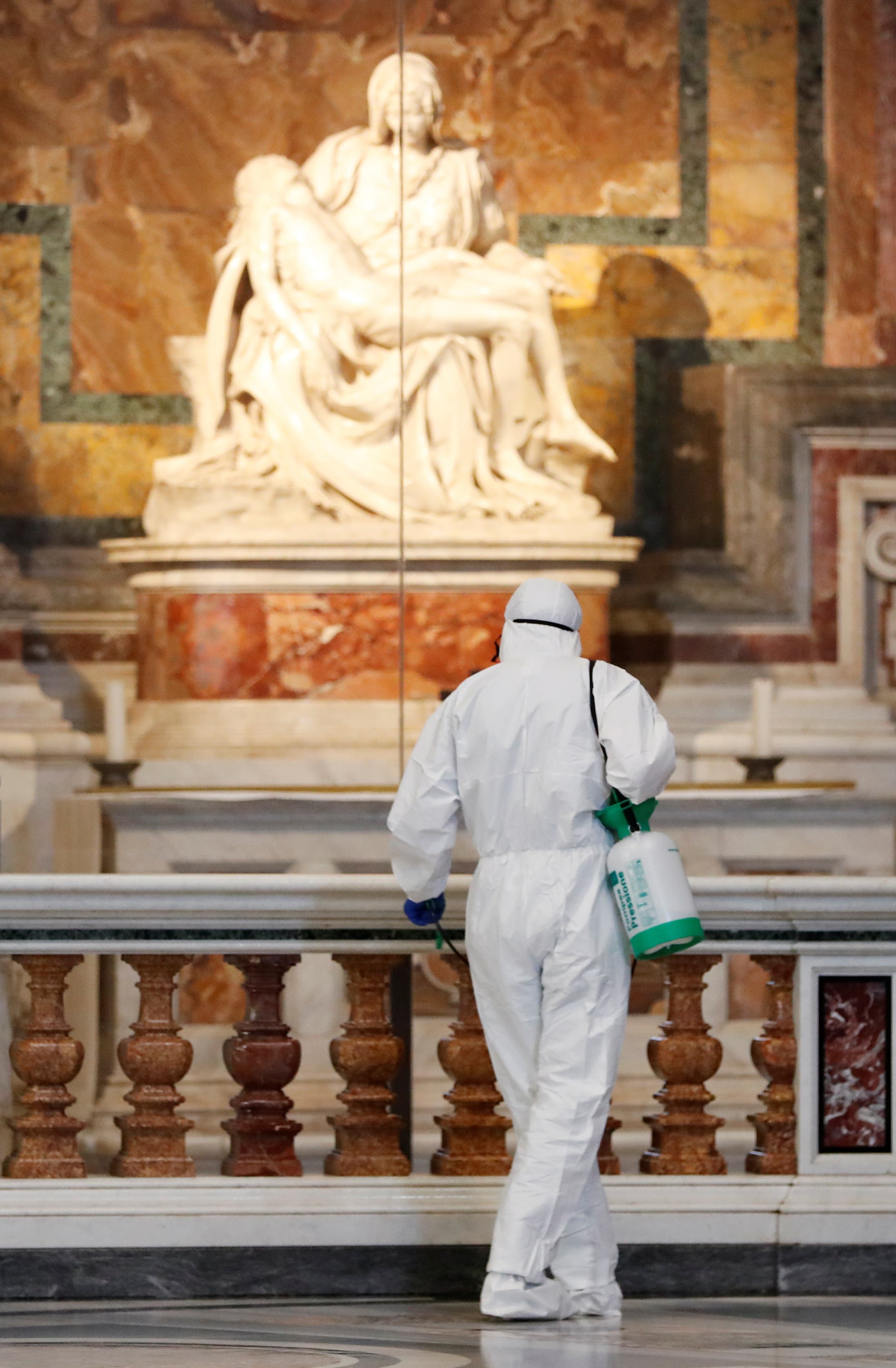 A Vatican staff member in protective gear sanitizes the interior of St. Peter's Basilica, as part of efforts to combat a spread of the coronavirus, at the Vatican, on May 15, 2020. (Reuters)
Workers on Friday cleaned the sumptuous marble floors in the 16th century building, wielding spray canisters on the giant doors to Bernini's famous bronze Baldachin.
SHOW MORE
Last Update: Wednesday, 20 May 2020 KSA 10:02 - GMT 07:02