US President Donald Trump on Friday said he hoped a COVID-19 vaccine would be available by the end of the year, and announced he was appointing a former pharmaceutical executive to spearhead the effort.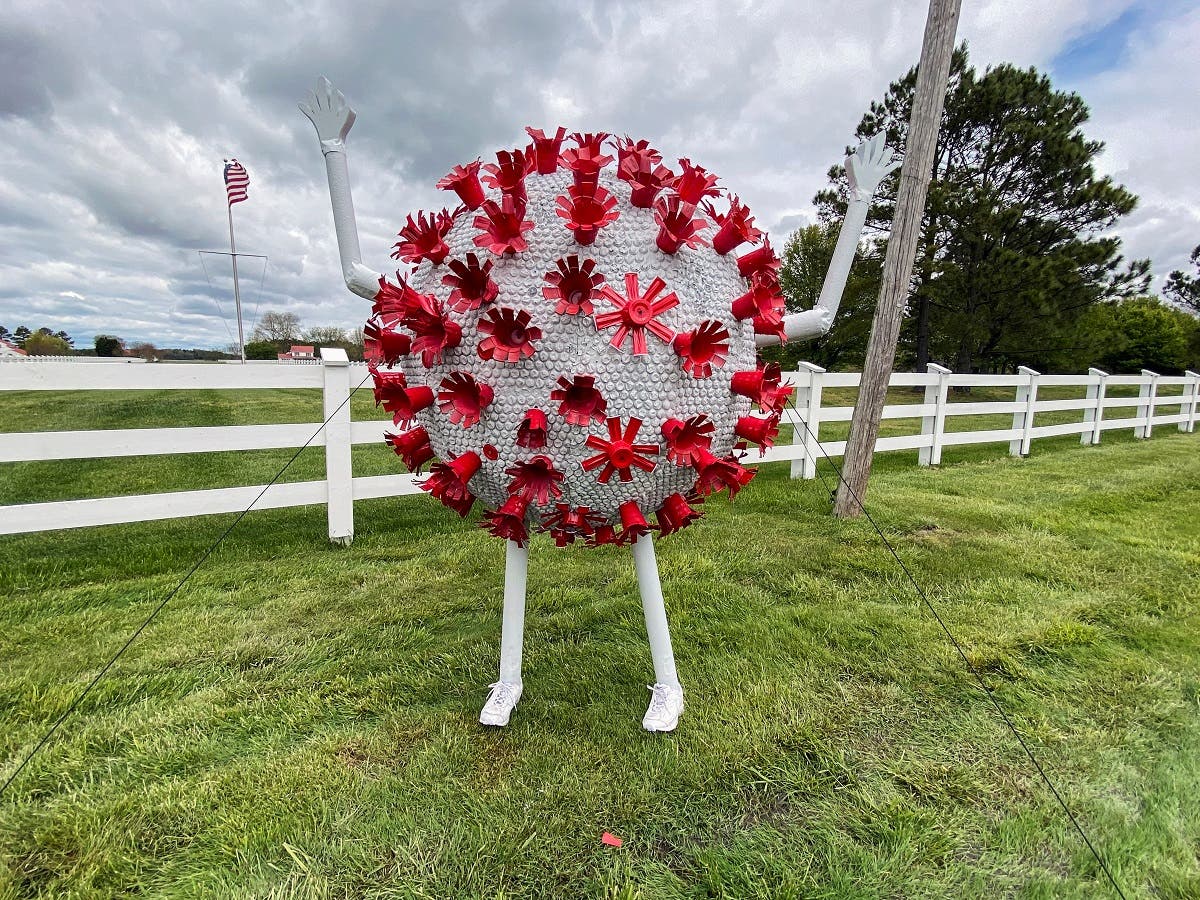 A sculpture in the likeness of a coronavirus particle is seen outside a property that borders a road leading to St. Michaels, Maryland, amid the coronavirus disease (COVID-19) outbreak in the US, April 27, 2020. (Reuters)
Trump added that when a vaccine was ready the military would be enlisted to distribute it -- and evoked a spirit of global cooperation.
SHOW MORE
Last Update: Wednesday, 20 May 2020 KSA 10:02 - GMT 07:02