New York Governor Andrew Cuomo on Sunday took a coronavirus test during his televised briefing and urged any fellow New Yorkers with symptoms or having been exposed to the virus to follow his example.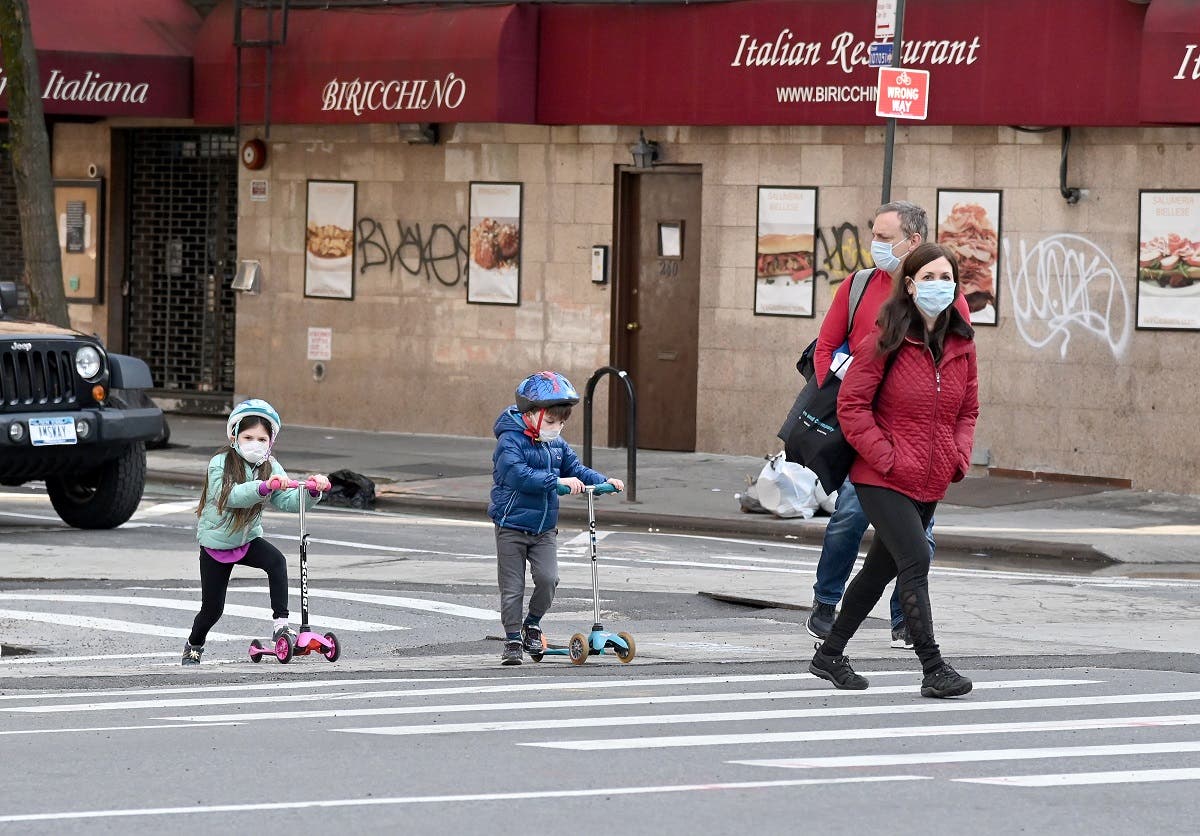 Children wearing face masks play on their scooters while their parents watch during the coronavirus pandemic on April 25, 2020 in New York City. (AFP)
Cuomo said the criteria for being tested had been expanded to include not just those with flu-like symptoms, but also people returning to work, medical and nursing-home personnel, and anyone who interacts with the public at work or who has been exposed to a sick person.


Read more:

Coronavirus: New infections coming from people leaving home: New York Governor Cuomo

New York rolling out training for coronavirus detectives

New York mayor sounds alarm over potentially coronavirus-linked rare syndrome
SHOW MORE
Last Update: 07:02 KSA 10:02 - GMT 07:02