As countries begin to emerge from shutdowns imposed during the coronavirus pandemic, the issue of the virus affects children and whether schools should be reopened is taking on heightened importance.
Do children have lower risk of COVID-19?
Are children as contagious as adults?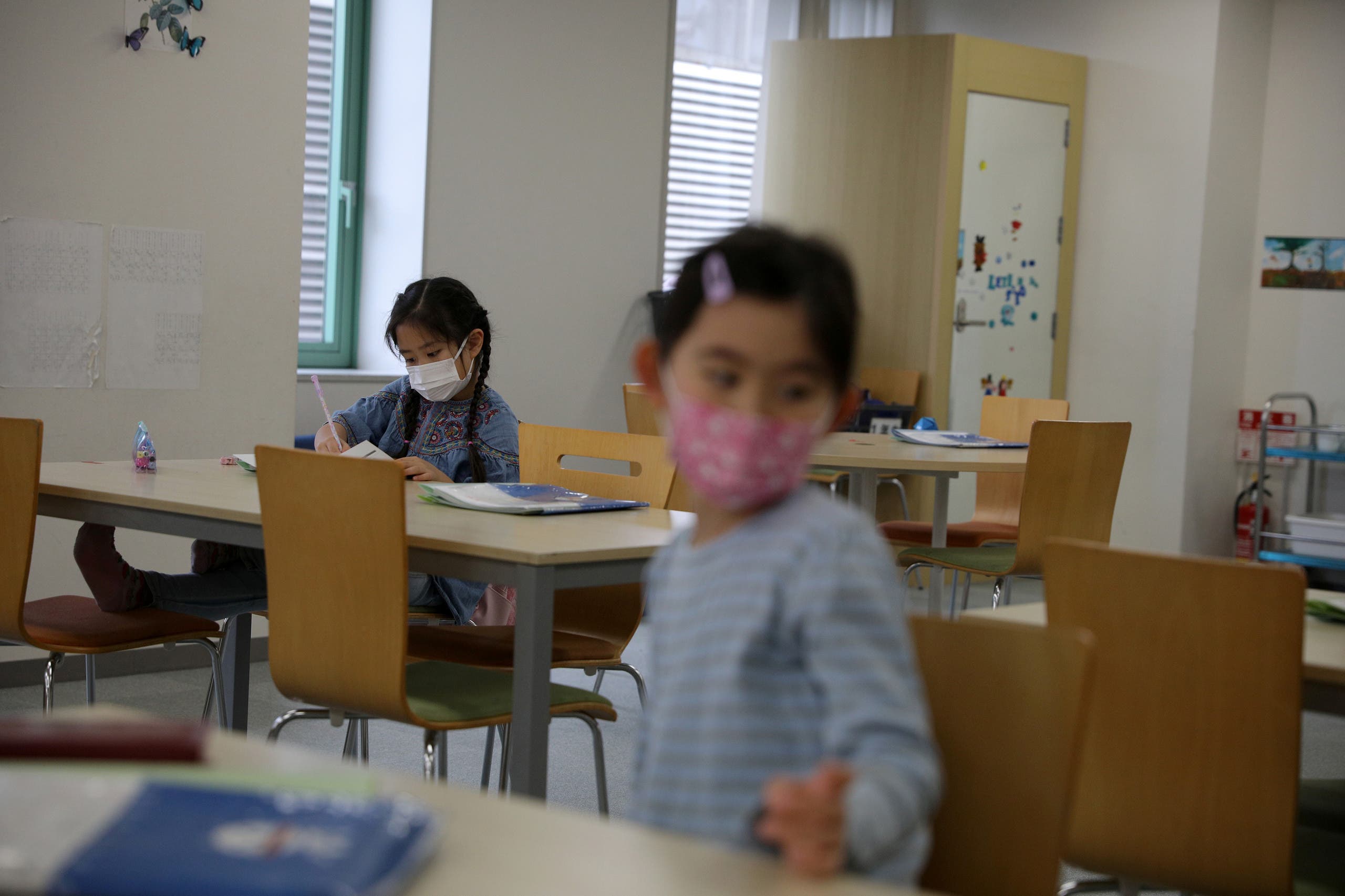 Children, wearing protective face masks, following an outbreak of coronavirus, are seen at a daycare center in Tokyo, Japan, March 5, 2020. (Reuters)
Do kids carry same amount of the virus?
SHOW MORE
Last Update: Wednesday, 20 May 2020 KSA 09:58 - GMT 06:58