Spain has made it compulsory for all citizens, including children over six, to wear masks in public spaces as one of Europe's strictest coronavirus lockdowns gradually unwinds.

The Health Ministry order said the masks - whose efficiency in curbing the coronavirus is hotly debated globally - would be needed from Thursday for indoor public spaces and outdoors when impossible to keep a two-meter distance.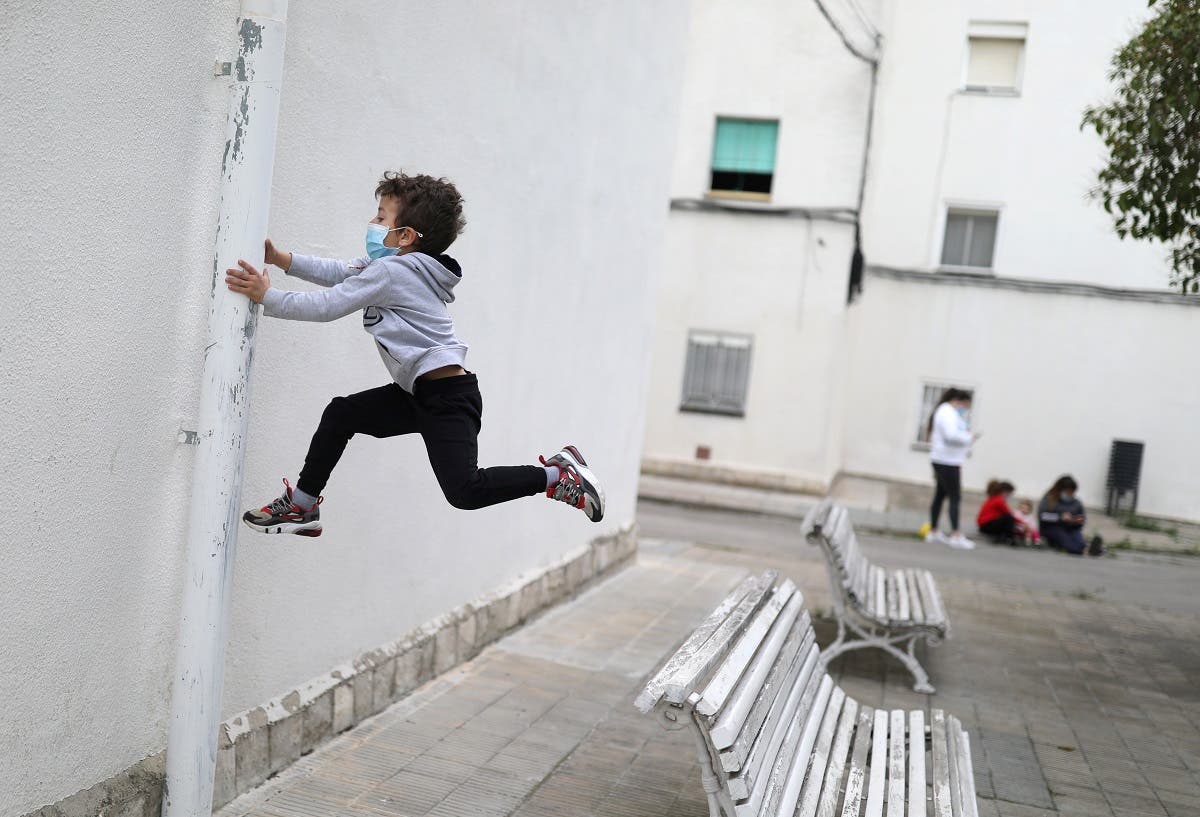 Kilian, 6, wears a protective face mask as he jumps from a bench, after restrictions were partially lifted for children, during the coronavirus disease (COVID-19) outbreak, in Igualada, Spain April 26, 2020. (Reuters)

"We have not got this far by inertia, but by the work of the health workers. The citizens, united, have bent the curve. No one has the right to waste what we have achieved together," Sanchez told congress, as his minority government tackled the increasingly hard task of getting support from other parties to extend the state of emergency.
SHOW MORE
Last Update: Wednesday, 20 May 2020 KSA 11:49 - GMT 08:49