The number of Americans applying for unemployment benefits in the two months since the coronavirus took hold in the US has swelled to nearly 39 million, the government reported Thursday, even as states from coast to coast gradually reopen their economies and let people go back to work.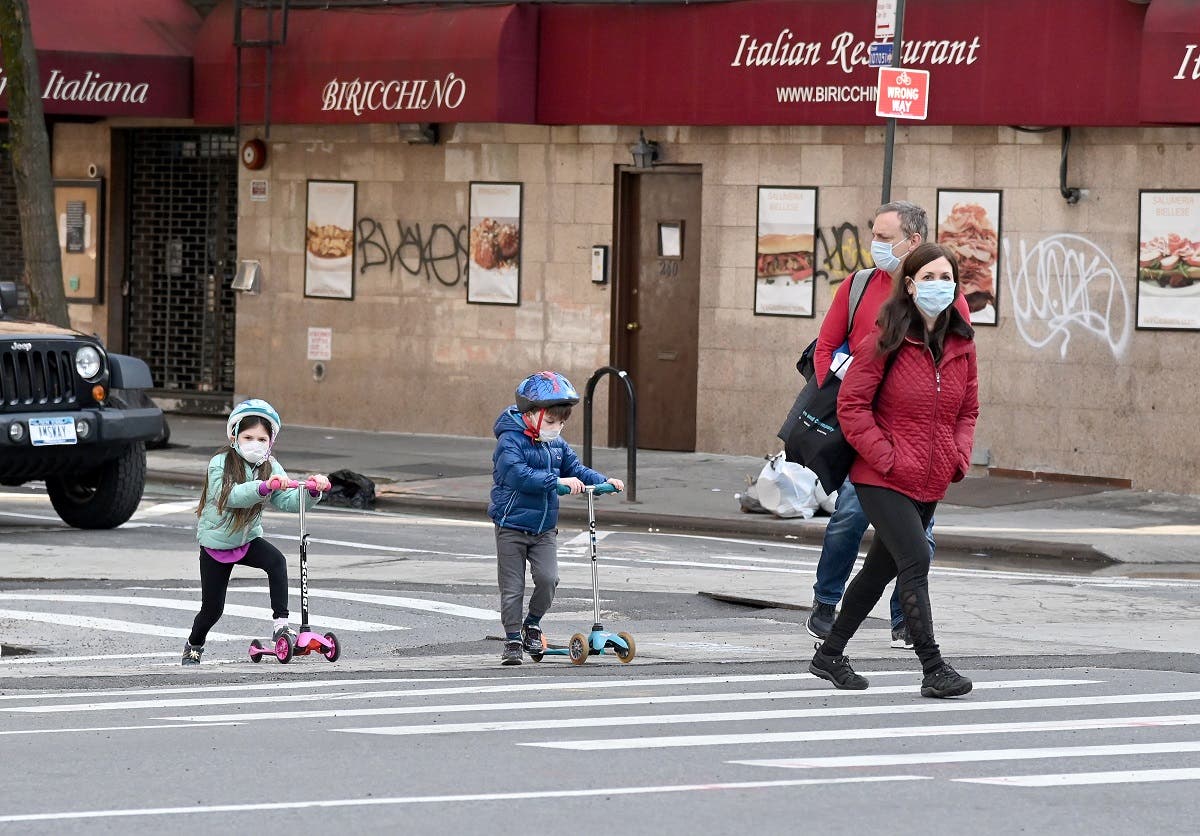 Children wearing face masks play on their scooters while their parents watch during the coronavirus pandemic on April 25, 2020 in New York City. (AFP)
Over 5 million people worldwide have been confirmed infected by the virus, and about 330,000 deaths have been recorded, including about 94,000 in the U.S. and around 165,000 in Europe, according to a tally kept by Johns Hopkins University and based on government data. Experts believe the true toll is significantly higher.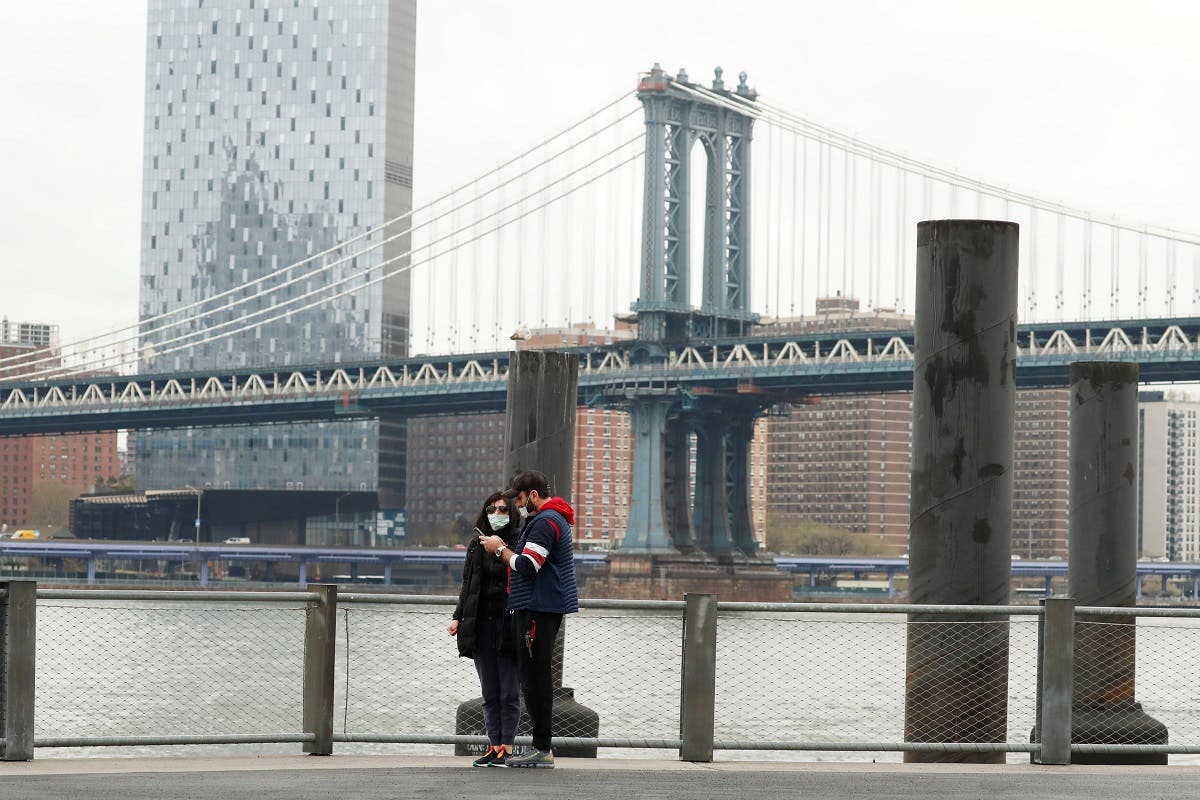 Pedestrians wearing masks walk in Brooklyn Bridge Park as the spread of the coronavirus disease (COVID-19) outbreak continues in the Brooklyn borough of New York City. (Reuters)
While no vaccine has yet been proven to work against the virus, companies and governments are already trying to crank out some of the more promising candidates in hopes of saving time. It is a big gamble that could result in millions of doses being thrown out if the potential vaccine doesn't pan out.


Read more:


Too early to measure economic toll of coronavirus in US: NY Fed's Williams

China warns US of 'countermeasures' over coronavirus sanctions threat

Coroanvirus: Trump claims he finally wore mask, but refuses to be photographed
SHOW MORE
Last Update: Thursday, 21 May 2020 KSA 01:30 - GMT 22:30