The US President Donald Trump said on Friday that he had deemed churches and other houses of worship "essential" and called on governors across the country to allow them to reopen this weekend despite the threat of spreading the coronavirus.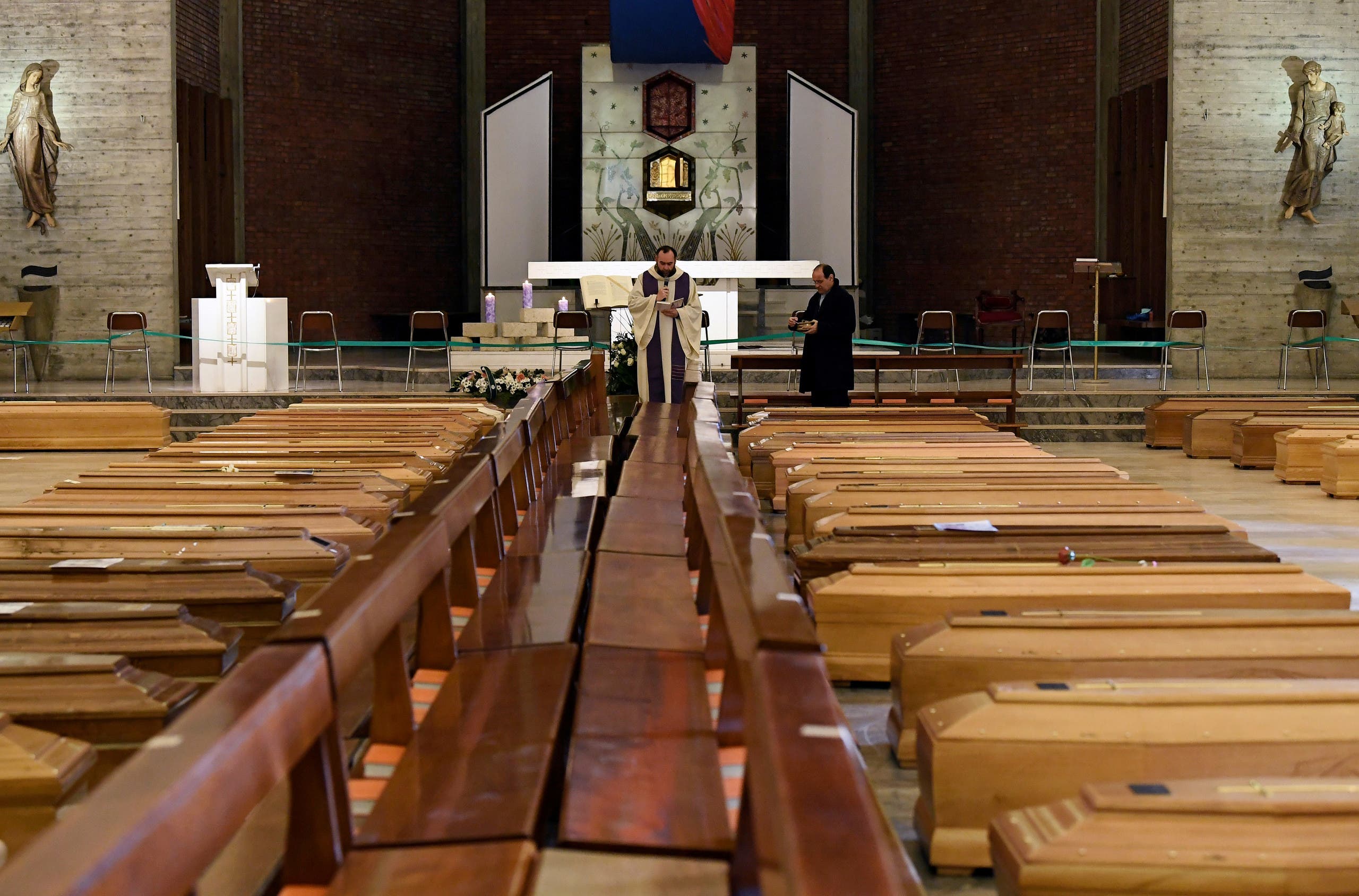 A local priest blesses coffins that have been piling up in a church due to a high number of deaths, before they are taken away by military trucks, as Italy struggles to contain the spread of coronavirus disease, in Seriate, Italy, on March 28, 2020. (Reuters)
It is unclear what the final guidelines will say, but public health agencies have generally advised people to avoid gatherings of more than 10 people and encouraged Americans to remain 6 feet (1.8 meters) away from others when possible.
White evangelical Christians have been among the most loyal members of the president's base, and the White House has been careful to attend to religious communities' concerns over the course of the crisis, including holding numerous conference calls with them.
SHOW MORE
Last Update: Friday, 22 May 2020 KSA 22:45 - GMT 19:45