The United Nations called on the EU on Thursday to reach a deal to take in 160 migrants who have been stranded in the Mediterranean for two weeks.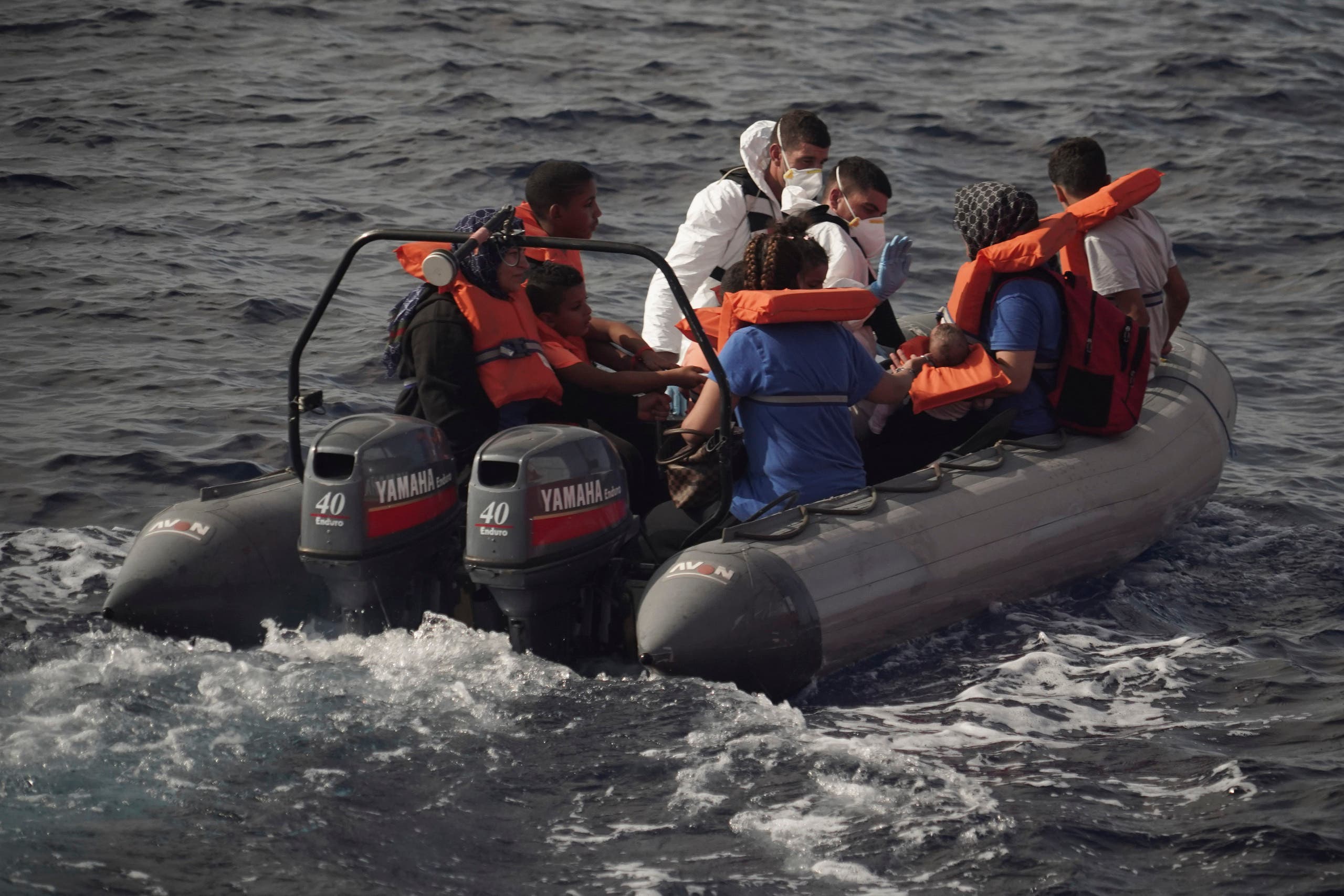 Members of the Maltese Armed Forces take a group of migrants to a Maltese military ship in the Mediterranean Sea, on September 20, 2019. (AP)
The statement noted that the 160 migrants have been at sea for two weeks, "the standard quarantine period for COVID -19 - without any clarity on disembarkation.
SHOW MORE
Last Update: Friday, 22 May 2020 KSA 23:55 - GMT 20:55