With Alabama's coronavirus caseload worsening while casinos, churches and more reopen, the state's most recognizable person had some stern words about bringing COVID-19 under control.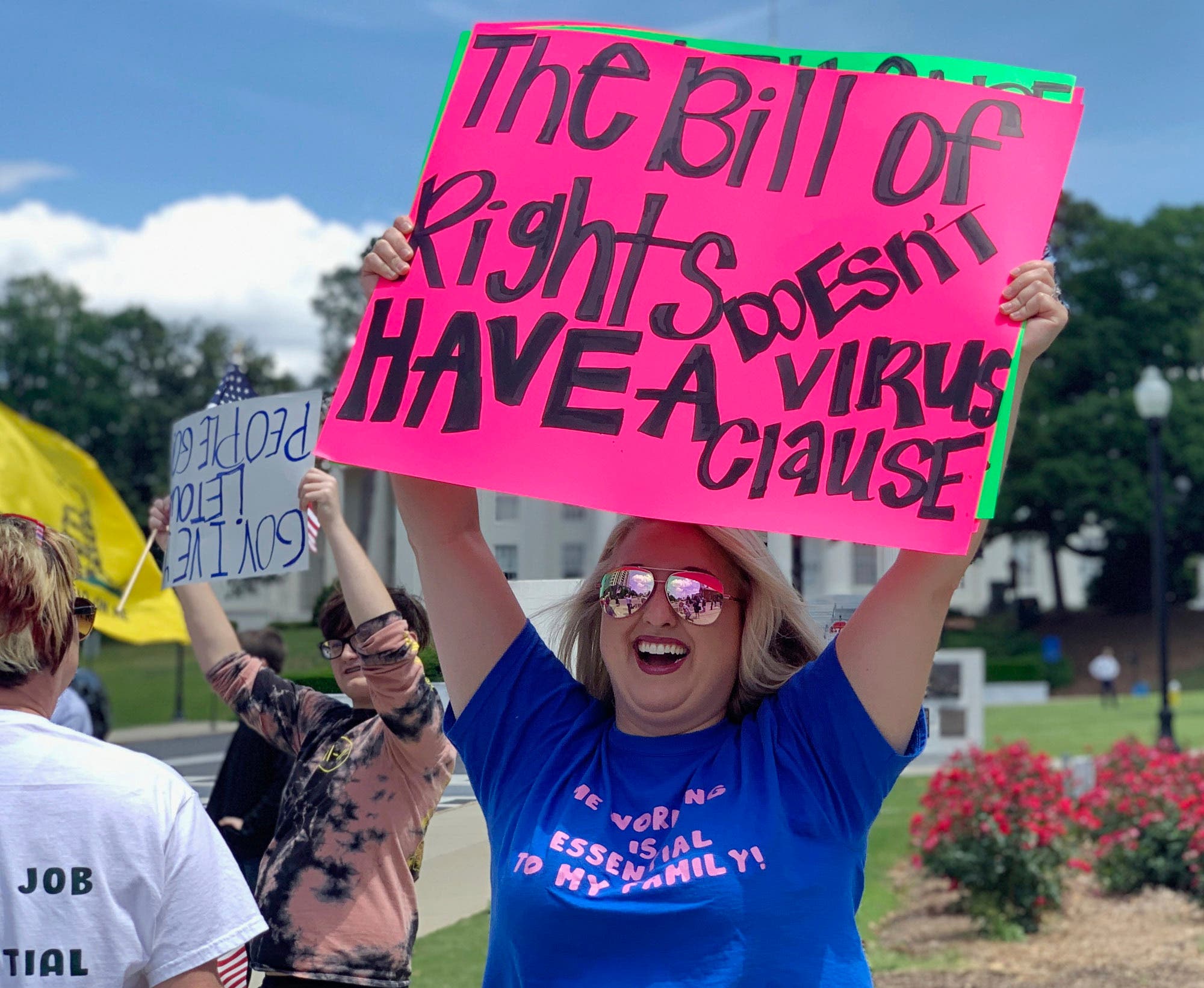 Kimmy Tillery, a hair-dresser from Tuscaloosa, Alabama holds a sign during a protest to reopen Alabama's economy outside the Capitol in Montgomery, on Tuesday, April 21, 2020. (AP)
Cases are on the increase, but health officials say it's impossible to determine whether the rise is linked to additional testing or an actual increase in disease. Yet state statistics also show hospitalizations are up since early April, which has some health officials worried.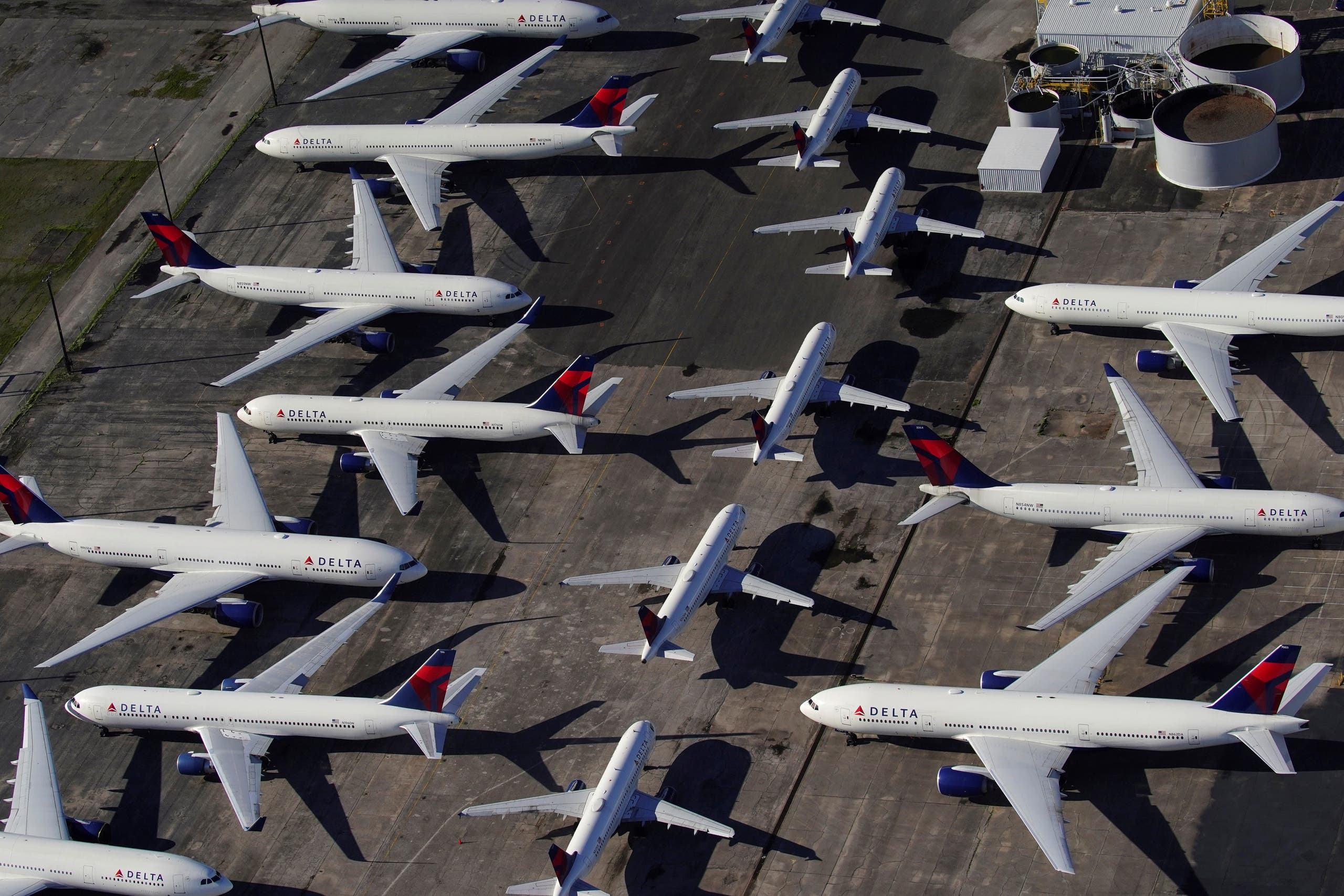 Delta Air Lines passenger planes parked at Birmingham-Shuttlesworth ternational Airport in Alabama, US, due to the coronavirus pInandemic. (File photo: Reuters)
The Republican governor, like President Donald Trump, hasn't modeled recommended behavior by regularly appearing publicly in a mask. But she has urged residents to do what's necessary to stem the spread of the disease while saying a vaccine could someday be created "right here in sweet home Alabama."
SHOW MORE
Last Update: 22:01 KSA 01:01 - GMT 22:01