President Donald Trump played golf on Saturday for the first time since he declared the coronavirus pandemic a national emergency more than two months ago, leading to the shutdown of much of American society.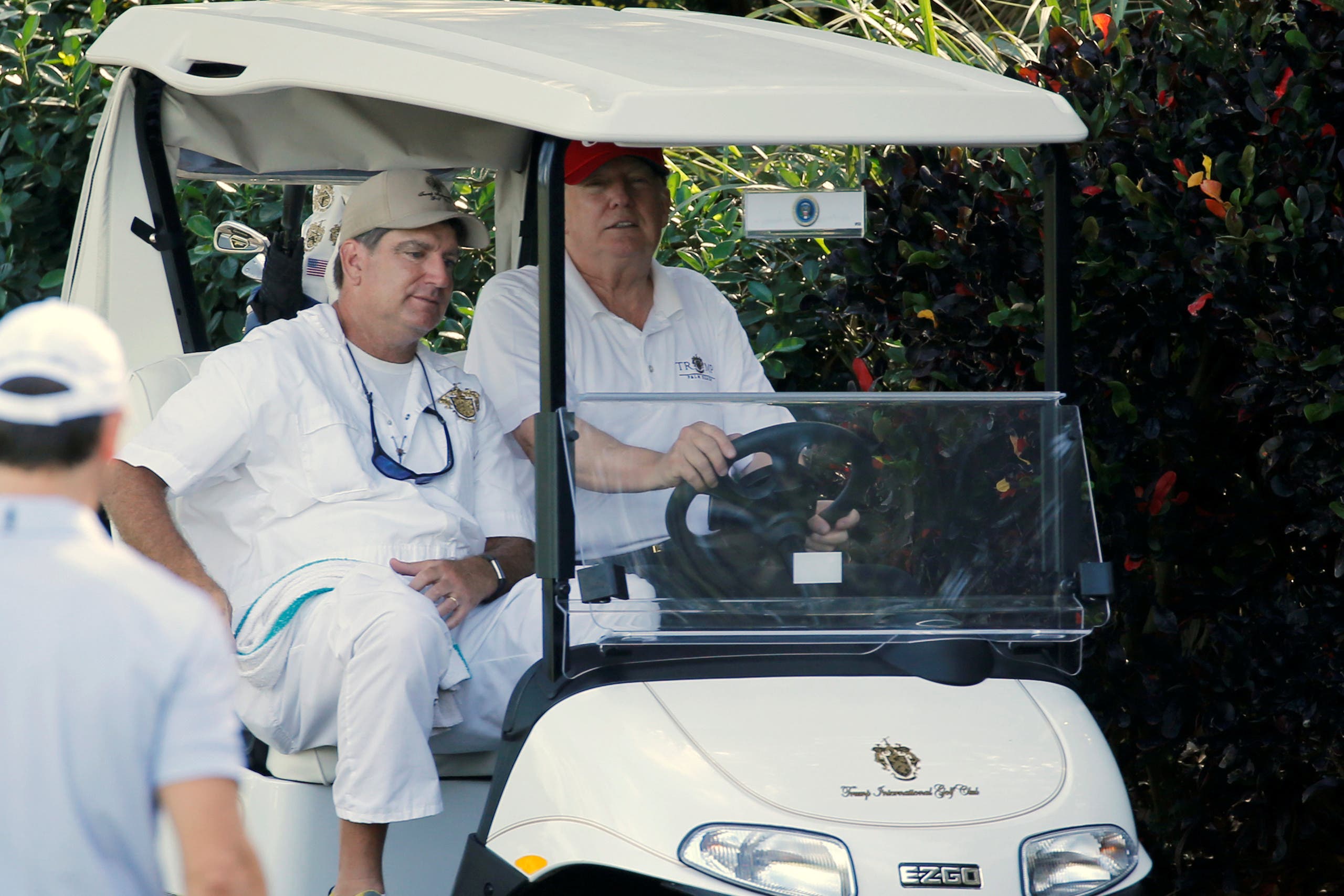 US President Donald Trump arrives to play host to members of the US Coast Guard he invited to play golf at his Trump International Golf Club in West Palm Beach, Florida, on December 29, 2017. (Reuters)
The White House had no comment on the president's activities at the club, but said he had discussed the pandemic's effect on the global economy with Turkish President Recep Tayyip Erdogan on Saturday.
SHOW MORE
Last Update: Sunday, 24 May 2020 KSA 23:59 - GMT 20:59