Muslims across the globe welcomed Eid al-Fitr on Sunday, with many forced to celebrate the normally festive holiday marking the end of the fasting month of Ramadan under strict stay-at-home orders due to the ongoing coronavirus pandemic.
Saudi Arabia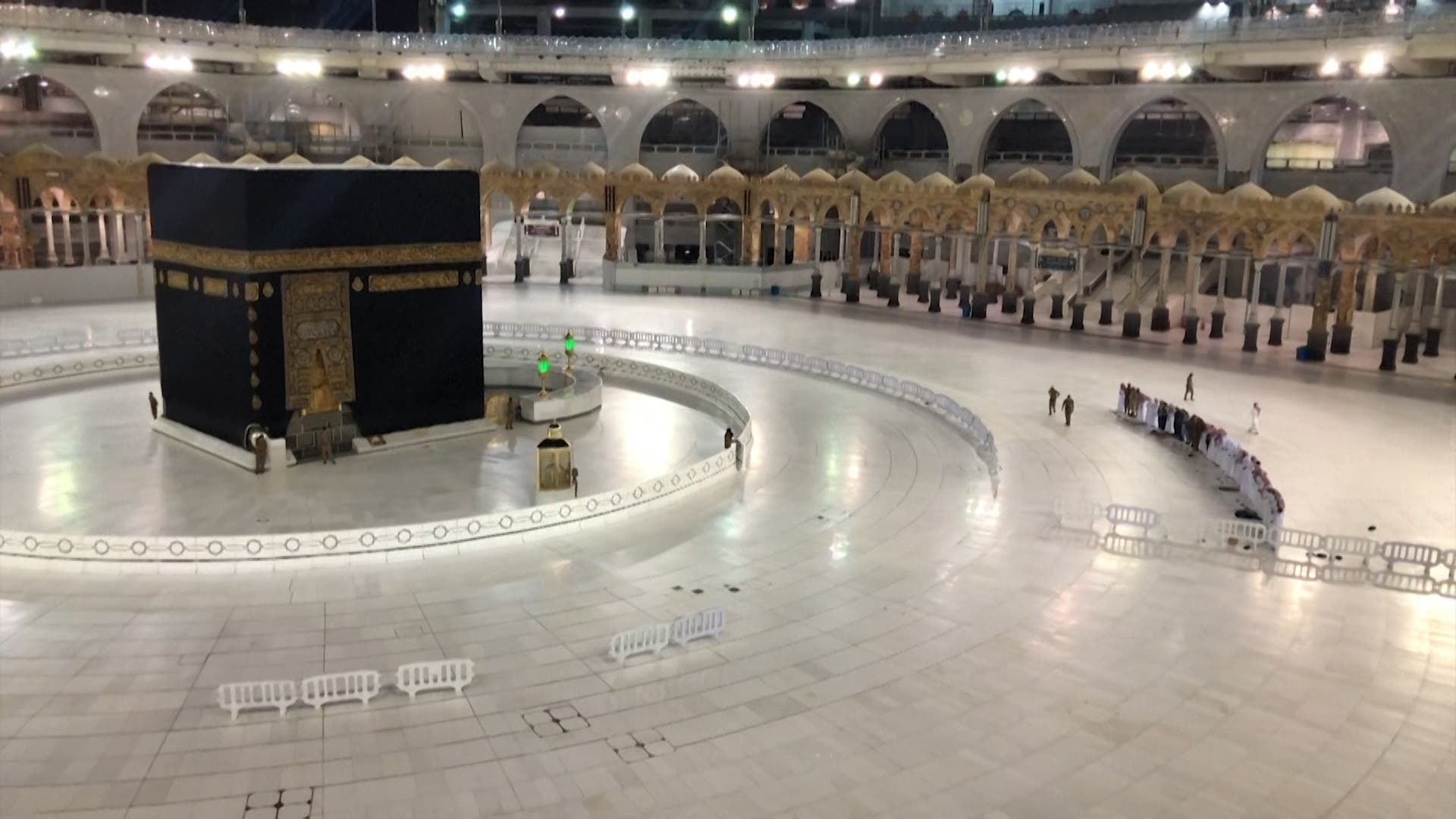 Eid prayers were held in Mecca, Saudi Arabia with no worshippers present. (File photo)
Palestine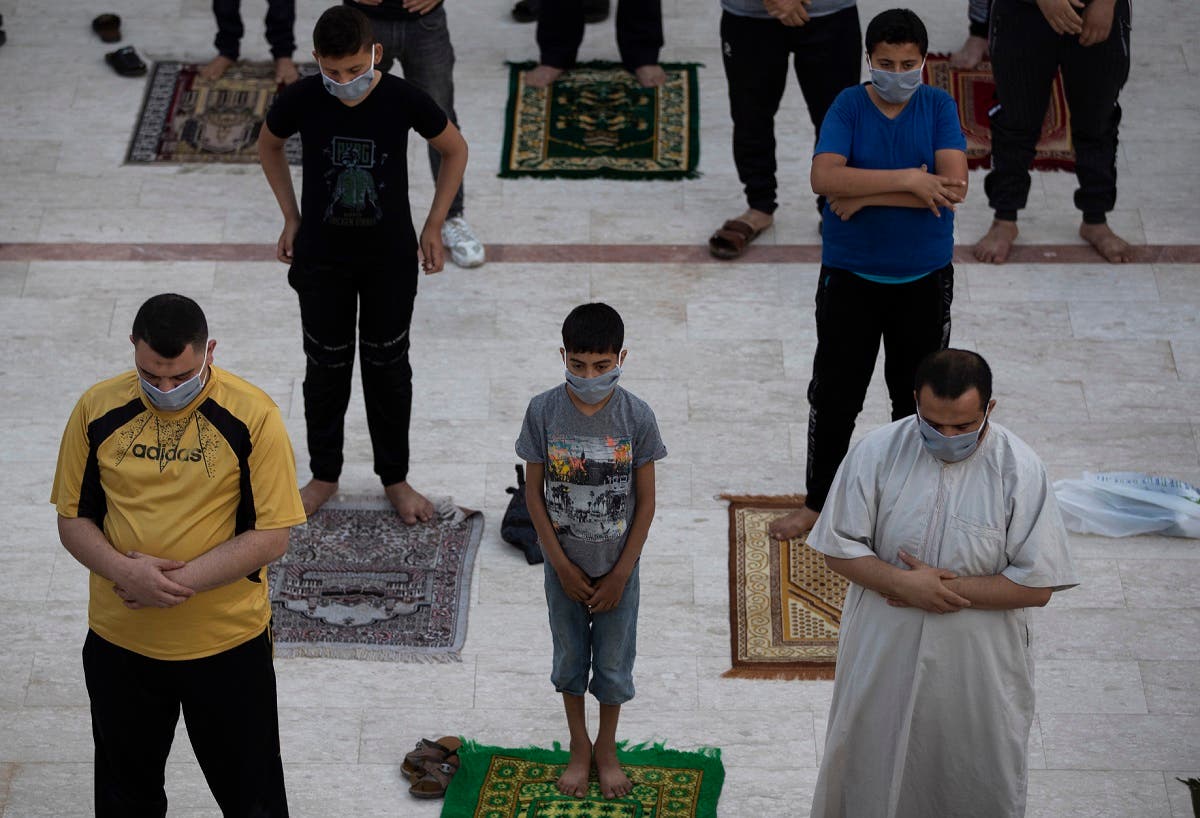 Muslims wearing face masks attend the Eid al-Fitr prayers outside a mosque in Gaza City, Sunday, May. 24, 2020. (AP)
Iran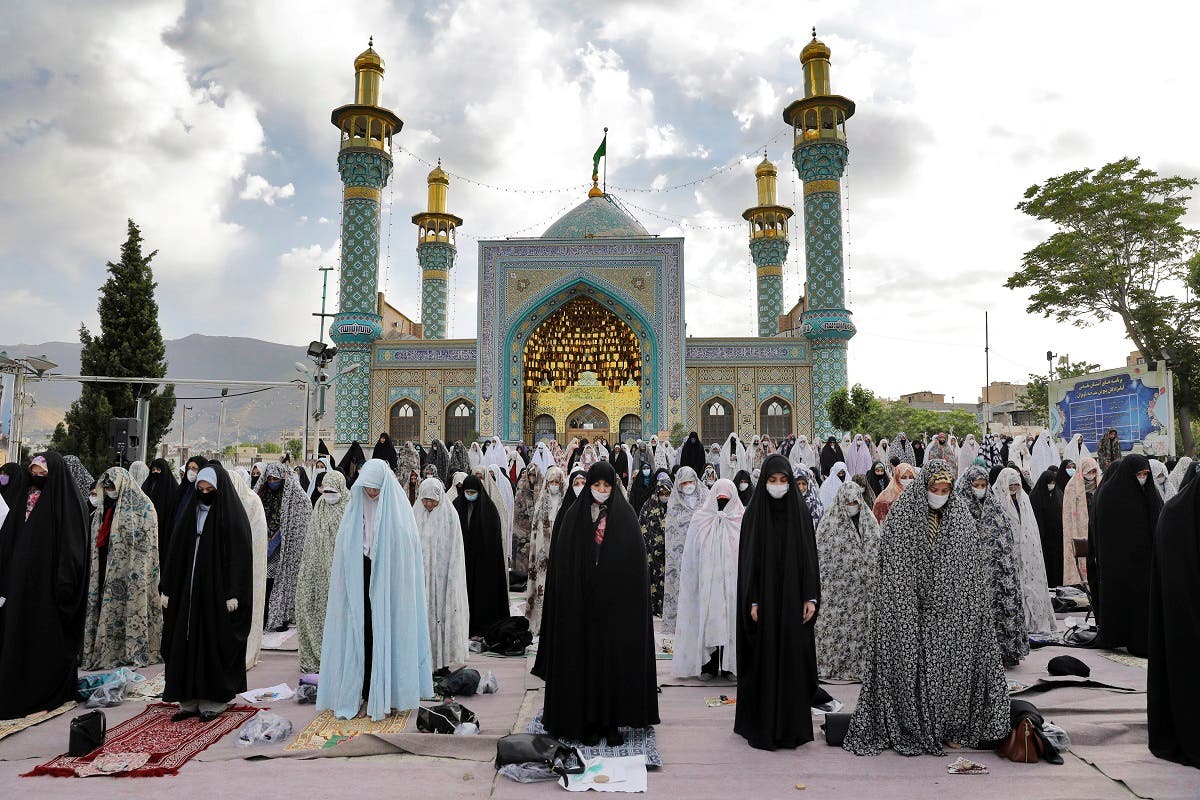 Worshippers wearing protective face masks and gloves offer Eid al-Fitr prayers outside a shrine to help prevent the spread of the coronavirus, in Tehran, Iran, Sunday, May 24, 2020. (AP)

UAE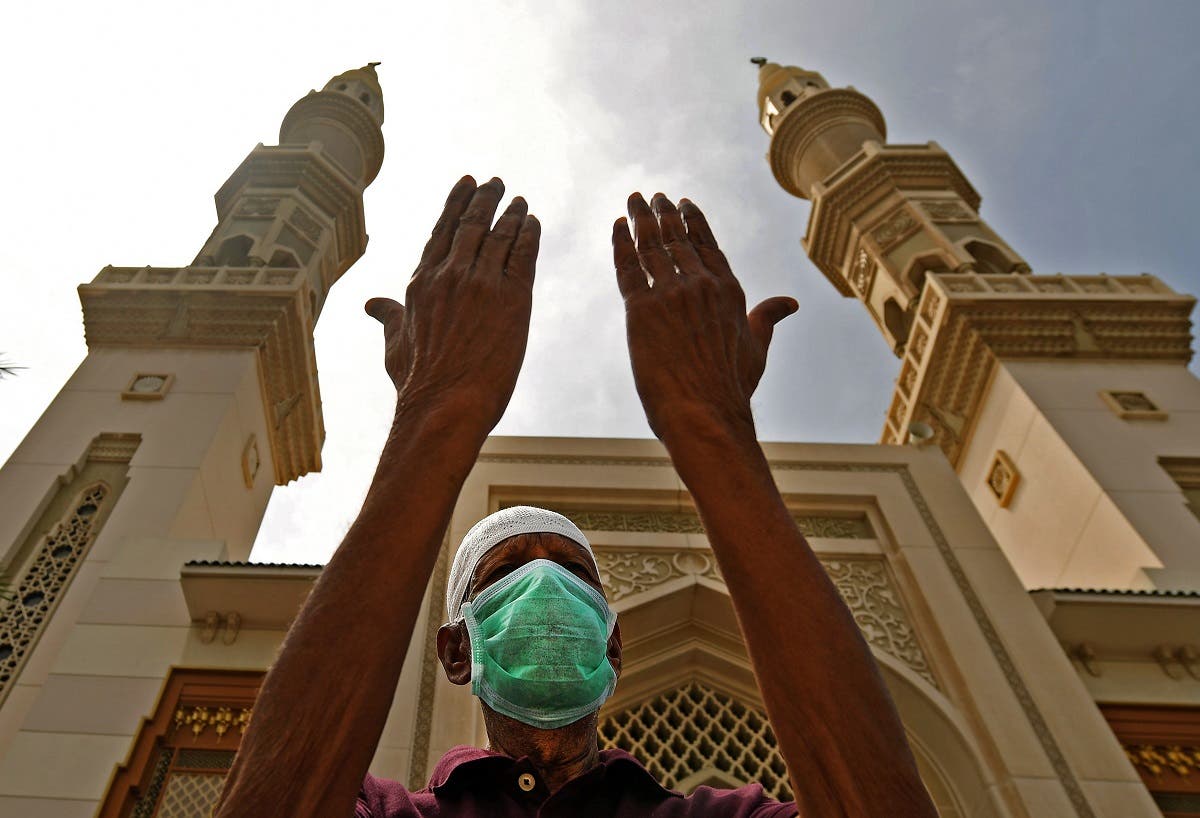 An elderly man wearing a protective mask prays outside a mosque which has been closed to worshipers amid the coronavirus pandemic, in Sharjah, UAE, March 30, 2020. (AFP)

The virus causes mild to moderate flu-like symptoms in most patients, who recover within two to three weeks. But it is highly contagious and can cause severe illness or death, particularly in older patients or those with underlying health conditions.

Jordan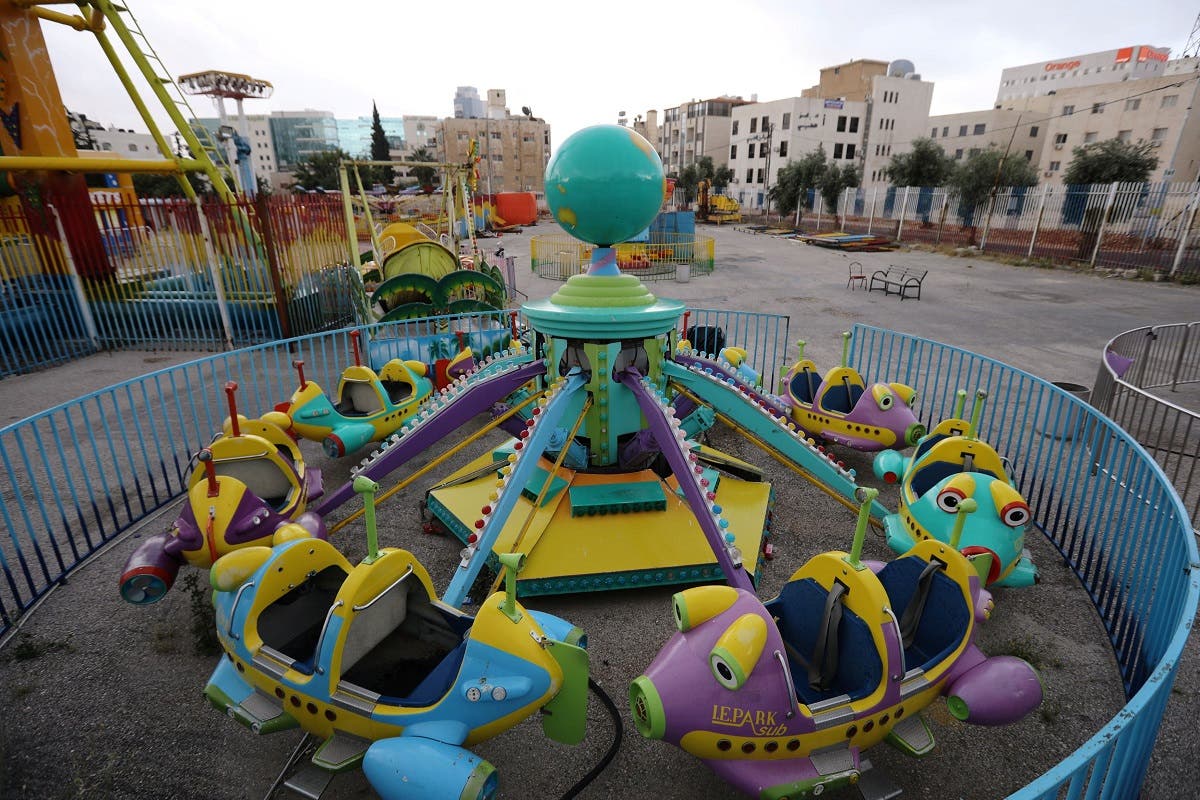 An amusement park is seen empty during the first day of Eid al-Fitr after the government imposed a full lockdown amid the spread of the coronavirus disease (COVID-19), in Amman, Jordan May 24, 2020. (Reuters)

Lebanon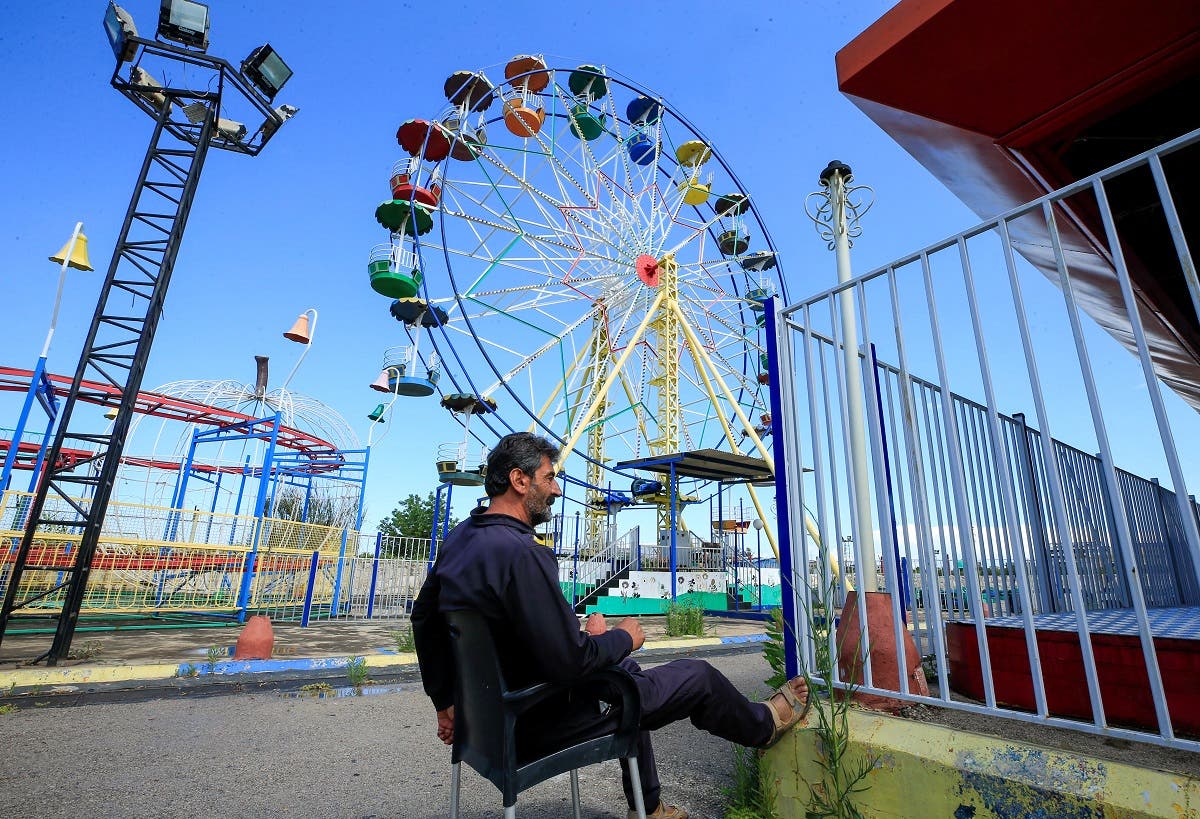 A security guard sits at an empty amusement park, on the first day of the Muslim holiday of Eid al-Fitr, in Sidon, southern Lebanon. (Reuters)
Indonesia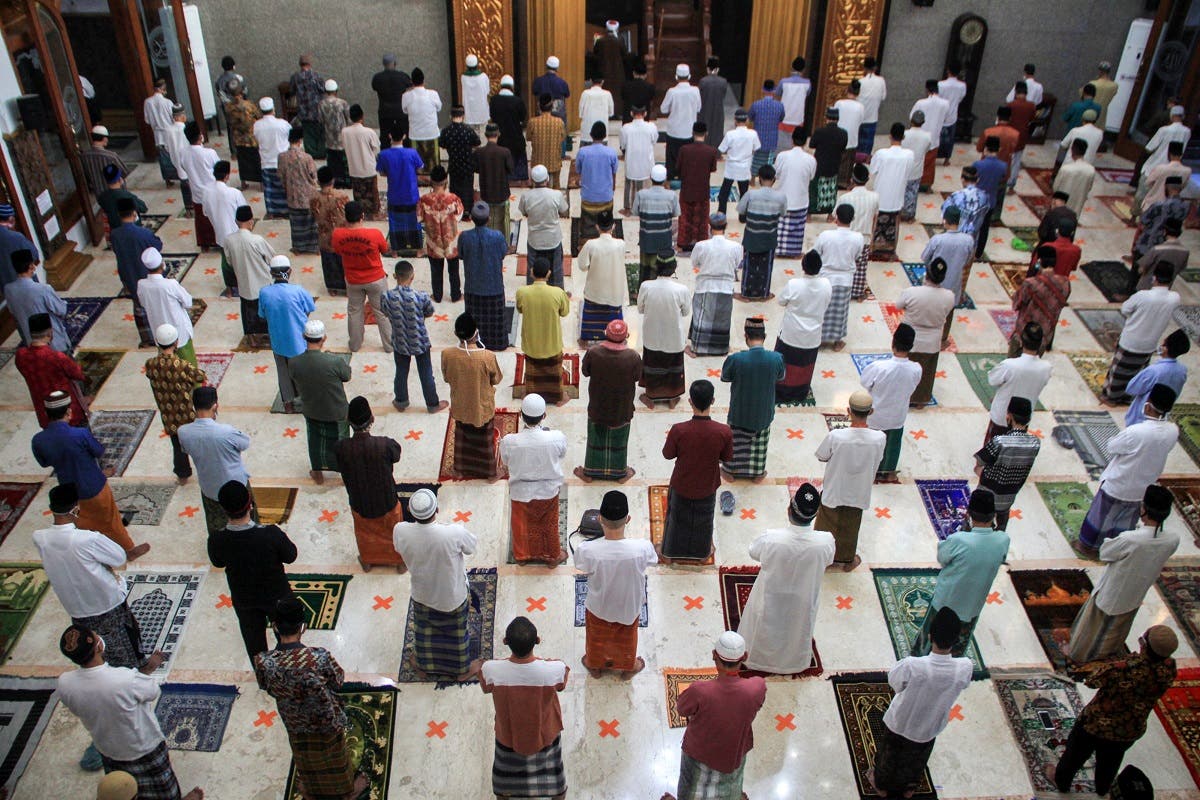 Indonesian Muslims take part in prayers at a mosque during Eid al-Fitr while maintaining social distancing. (Reuters)
Pakistan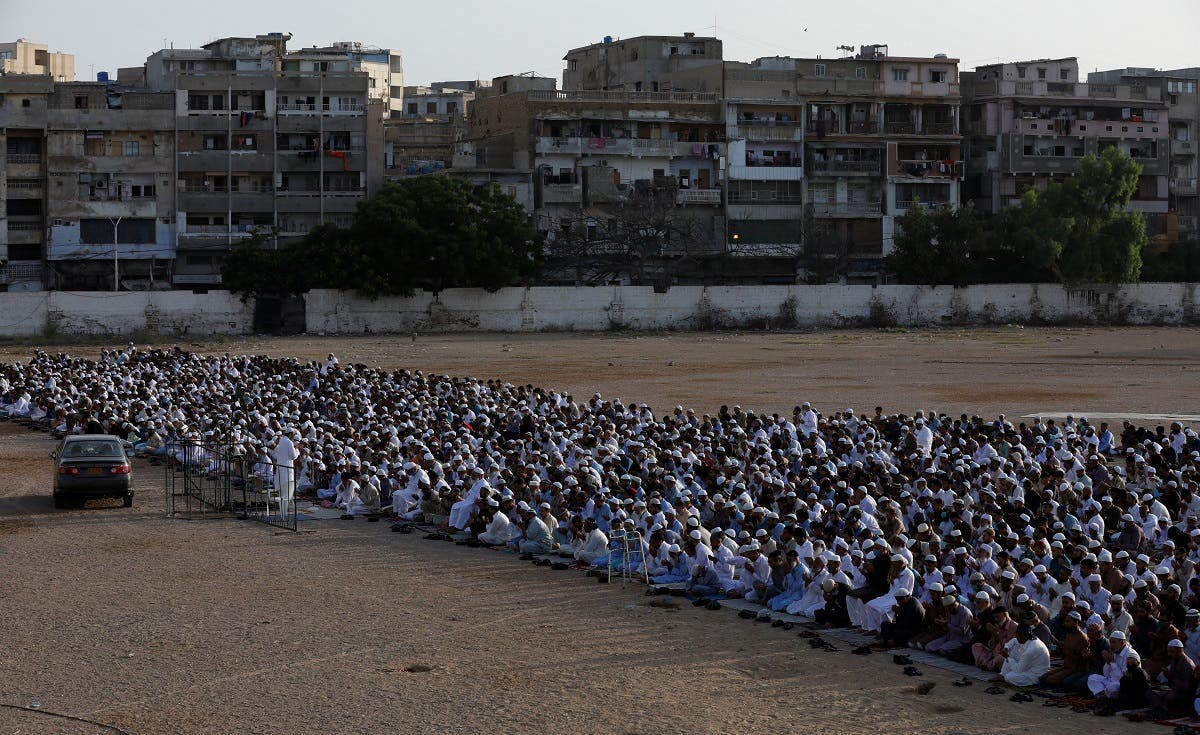 Pakistani Muslims celebrate Eid al-Fitr prayers to mark the end of the holy fasting month of Ramadan, amid the coronavirus disease (COVID-19) outbreak in Karachi, Pakistan May 24, 2020. (Reuters)
SHOW MORE
Last Update: Sunday, 24 May 2020 KSA 18:21 - GMT 15:21