Last summer, pro-democracy protesters harassed Chinese traders in Sheung Shui and smashed storefronts that catered to them in the Hong Kong border town, angry at what they saw as a de facto invasion.

The protesters, many from elsewhere in Hong Kong, built on years of resentment by some locals who blame the cross-border traders for overcrowding the town and pushing up rents as they load up on cosmetics, milk powder and medicinal items to sell at a profit on the mainland.

Now, there are no traders and no protesters. The town has been quiet since Hong Kong effectively shut its border with mainland China in February to stop the spread of the new coronavirus. On some streets, three-quarters of stores primarily serving traders have closed.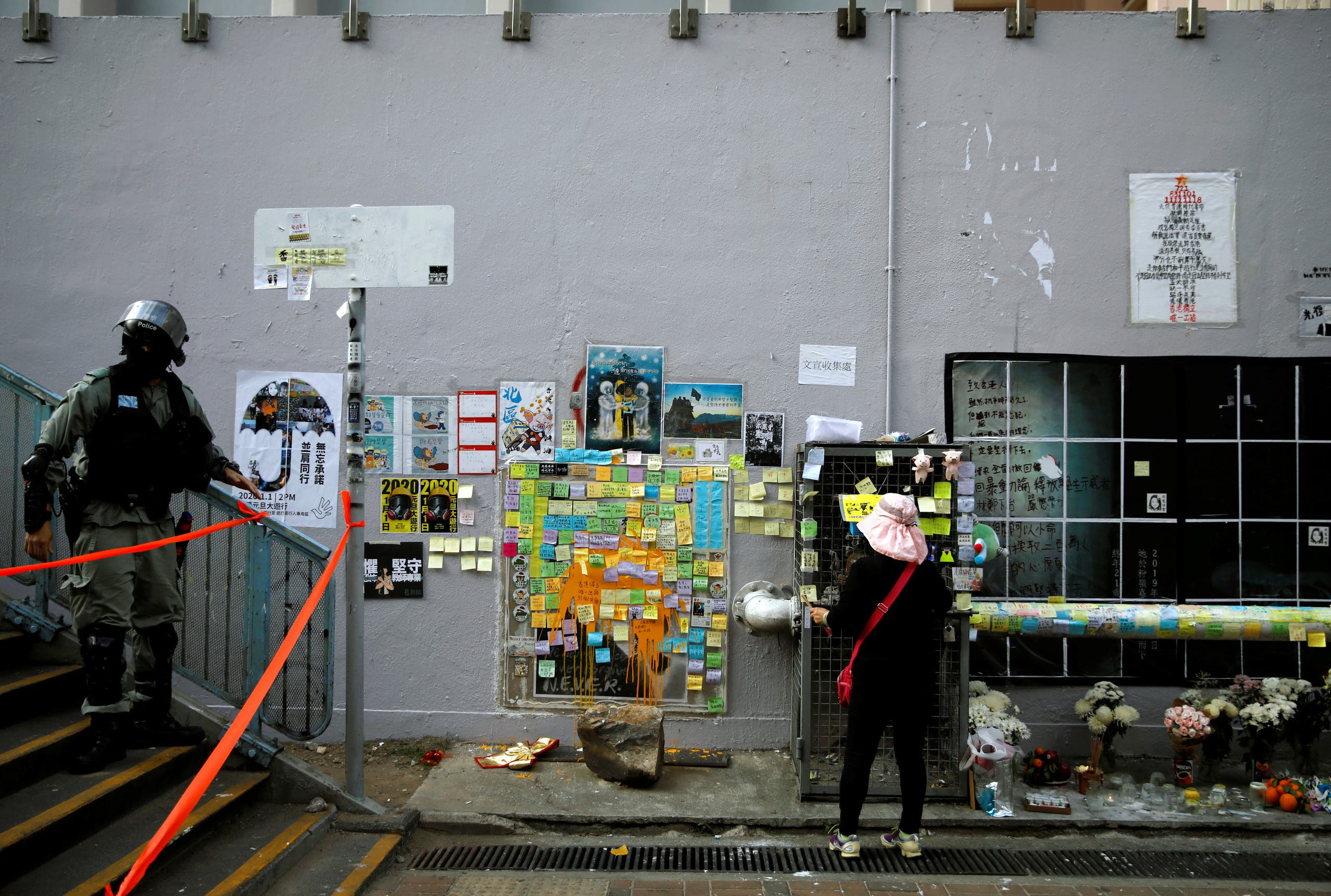 A riot police officer blocks the stairs during a protest at Sheung Shui, a border town in Hong Kong, China January 5, 2020. (Reuters)


Anti-mainland sentiment found fertile ground in Sheung Shui, where discontent had been building for more than a decade – since border controls were relaxed – over the fast-growing cross-border trade that was overloading the town's infrastructure, raising rents and disrupting everyday life.

Residents complained that the 'parallel traders,' as they are called, blocked sidewalks with their splayed suitcases as they repacked beauty products and baby formula, littered the streets, choked access to the train station and drove up prices in shops.
Deserted streets
SHOW MORE
Last Update: Monday, 25 May 2020 KSA 10:08 - GMT 07:08