The creator of the Harry Potter books JK Rowling said on Tuesday she would release a free online serialization of a bed-time story she wrote for her children 10 years ago.
The first two chapters of The Ickabog are available for free here:https://t.co/afFEfRQQ5C

— J.K. Rowling (@jk_rowling) May 26, 2020

Rowling said she would post the first two chapters on a dedicated website –www.theickabog.com –on Tuesday, with 34 further instalments released each weekday until July 10.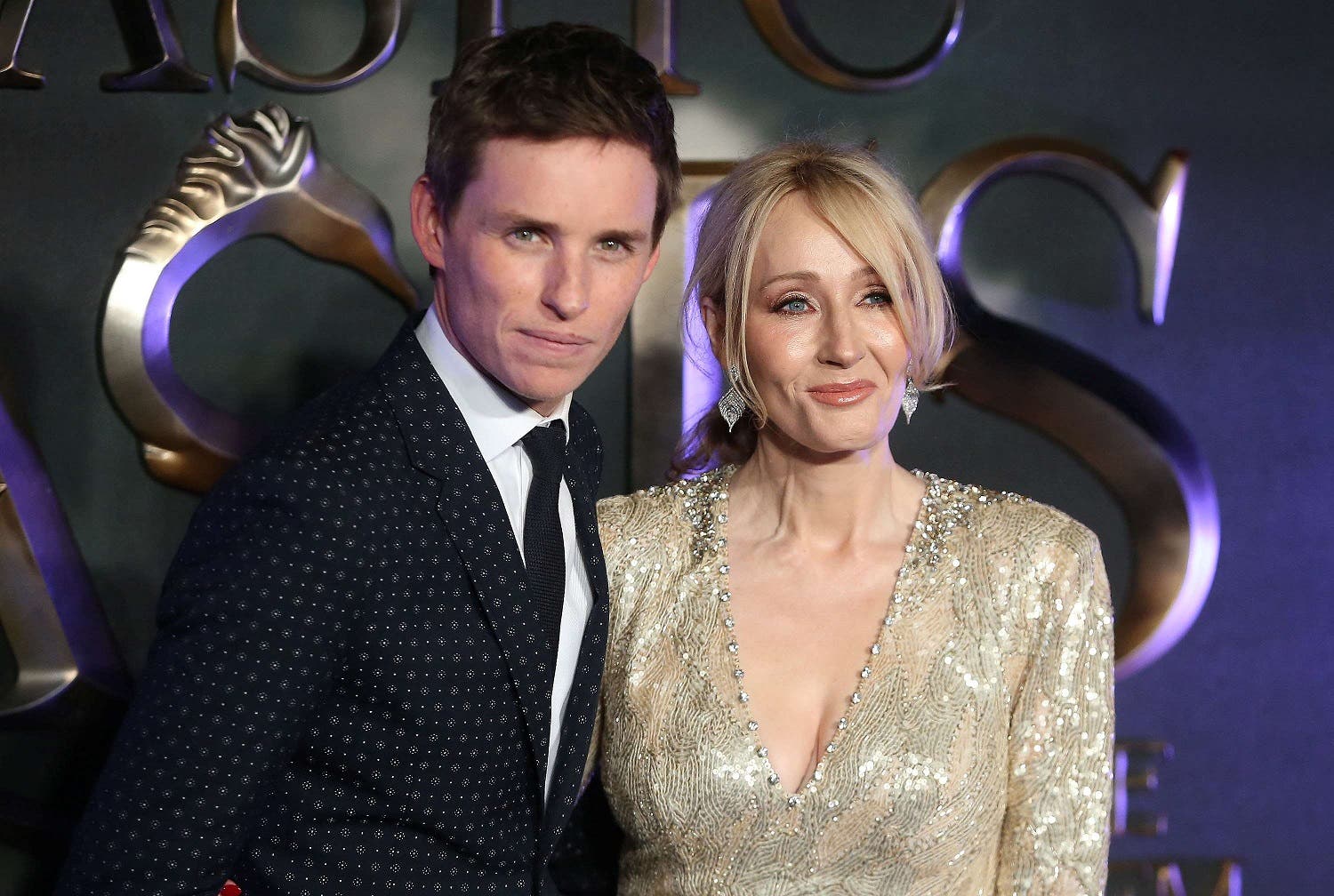 Actor Eddie Redmayne (L) poses with writer J.K. Rowling as they arrive for the European premiere of the film 'Fantastic Beasts and Where to Find Them' in London, Britain November 15, 2016. (Reuters)
The author is inviting budding young artists inspired by its "host of colourful characters and fast-paced plot" to illustrate the story and enter their artworks into a global competition being run by her publishers.


Read more:

Fans celebrate 20 years of JK Rowling's Harry Potter

J.K. Rowling helps Muslim fundraiser to repair Jewish cemetery raise $100k

Piers Morgan, J.K. Rowling in Twitter fight over politics
SHOW MORE
Last Update: Tuesday, 26 May 2020 KSA 19:16 - GMT 16:16