The trading floor of the New York Stock Exchange reopened on Tuesday in a largely symbolic step toward economic recovery, and stocks surged at the opening bell, even as the official US death toll from the coronavirus closed in on 100,000, a mark President Donald Trump once predicted the country would never see.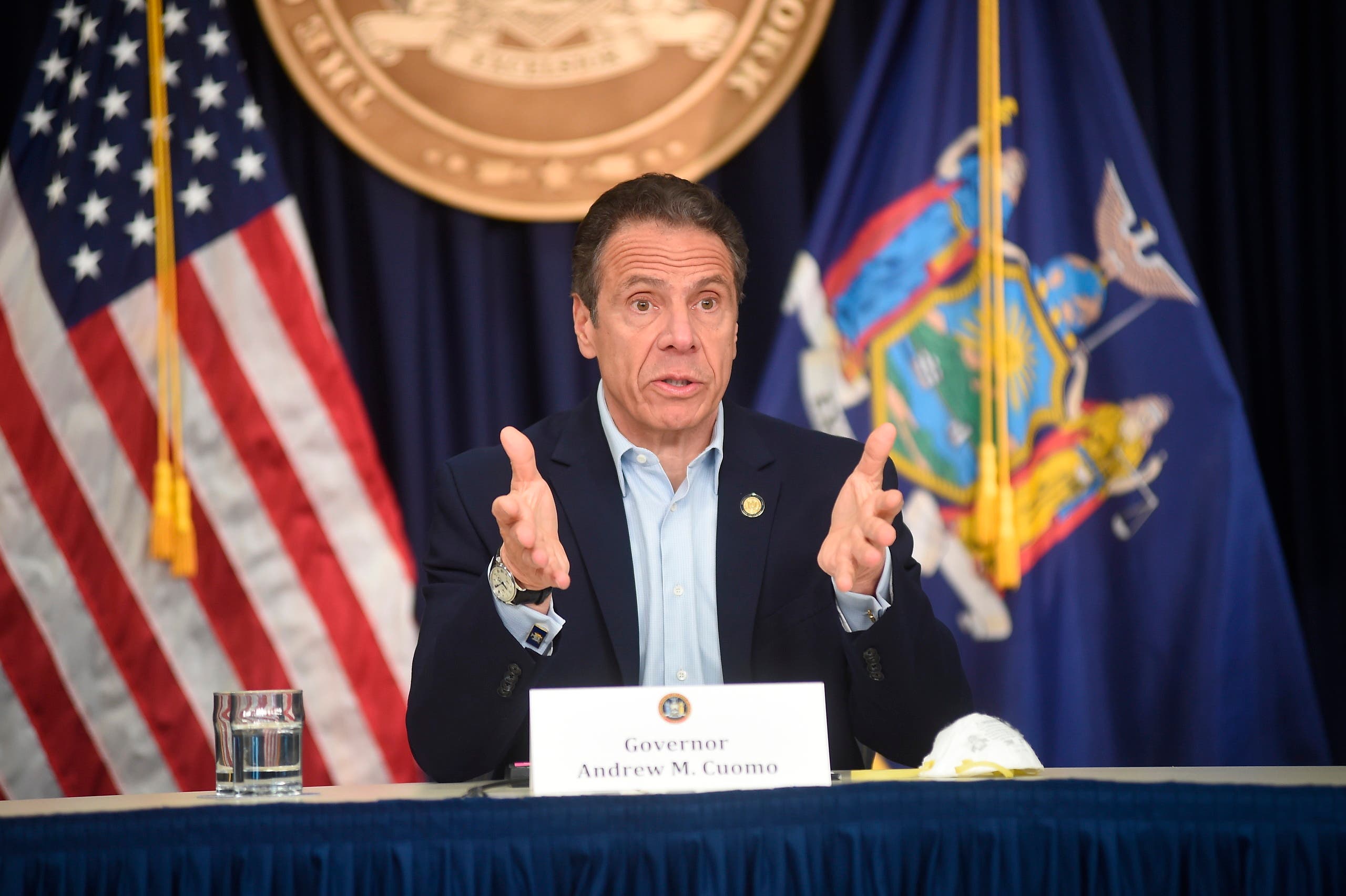 New York Governor Andrew Cuomo briefs the media during a coronavirus news conference at his office in New York City, on Saturday, May 9, 2020. (AP)
Stocks surged in morning trading, driving the S&P 500 to its highest level in 2 1/2 months on rising hopes for an economy recovery. The S&P 500 was up 2 percent, while the Dow Jones Industrial Average climbed more than 660 points, or 2.7 percent.
Worldwide, the virus has infected nearly 5.5 million people, killing over 346,000, according to a tally by Johns Hopkins University. Europe has recorded about 170,000 deaths, while the US was approaching 100,000 over a span of less than four months, more than the number of Americans killed in the Vietnam and Korean wars combined.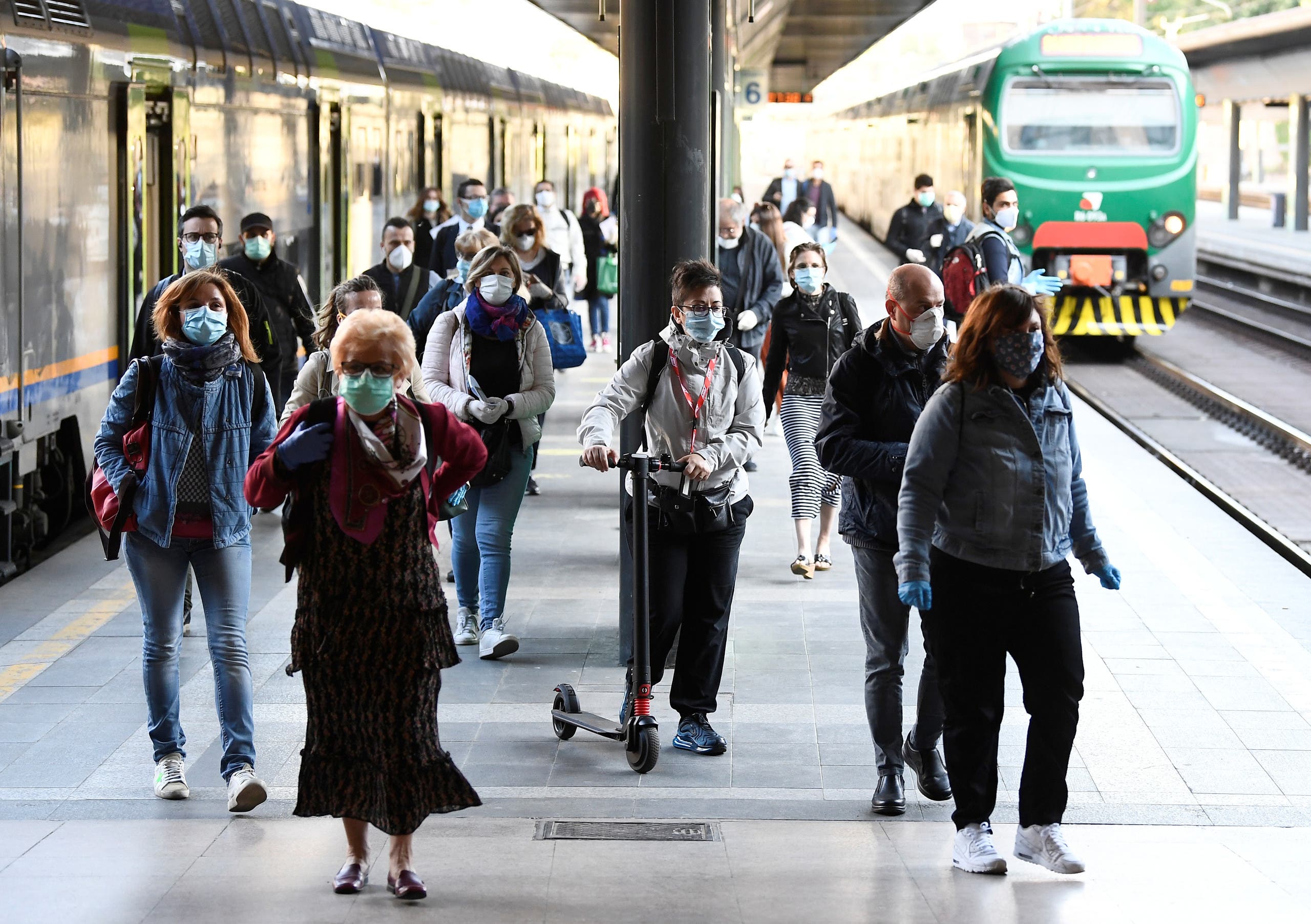 People wearing face masks arrive at the Cadorna railway station, as Italy begins a staged end to a nationwide lockdown due to the spread of the coronavirus, in Milan, Italy, on May 4, 2020. (Reuters)
In Italy, where the crisis is easing but the death toll is a staggering 33,000, the ancient ruins at Pompeii were reopened to the public Tuesday, and the Colosseum in Rome, one of the world's biggest tourist attractions, will begin receiving visitors again on June 1, though entrance times will be staggered to reduce crowding and tickets must be bought online.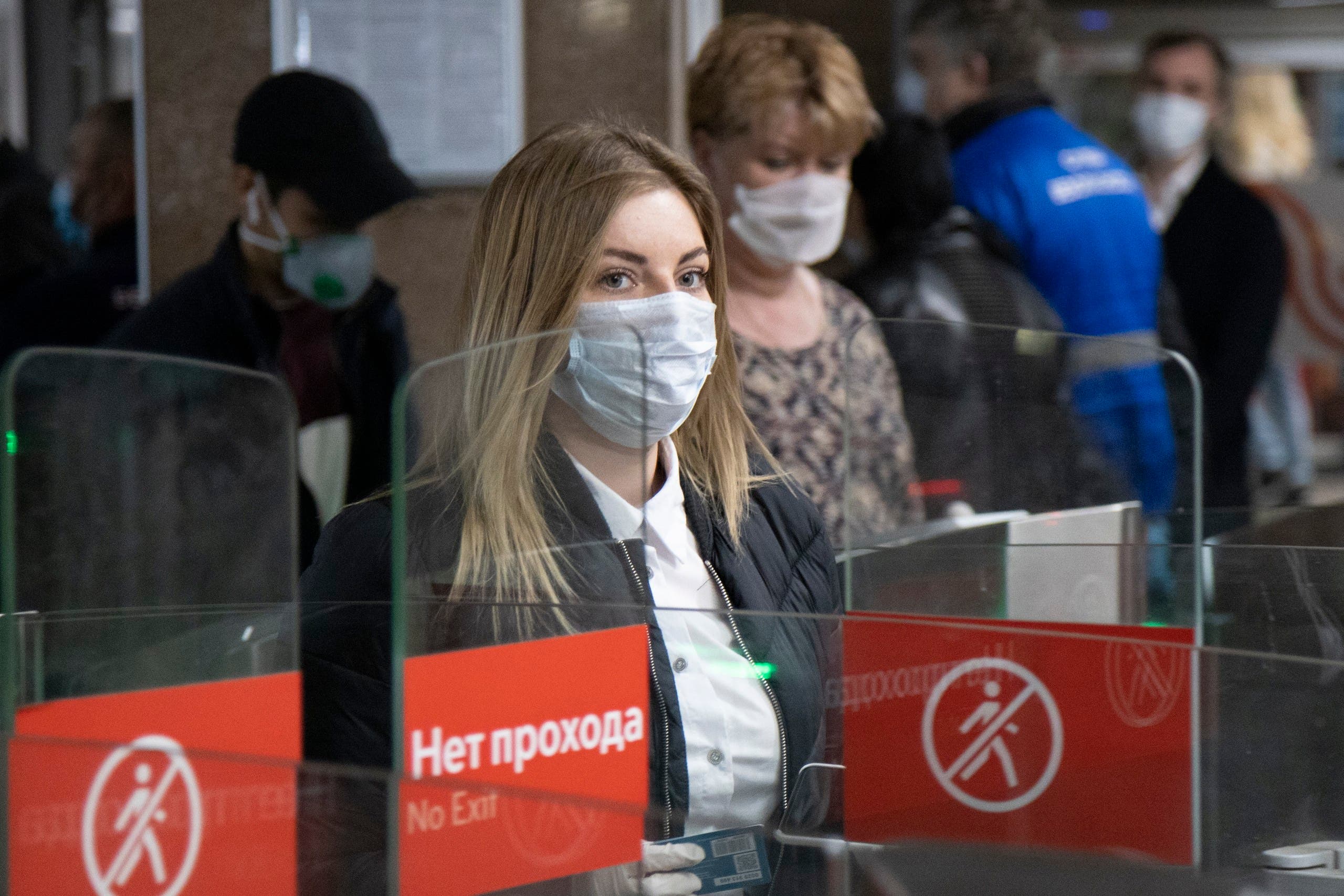 People wearing face masks and gloves to protect against coronavirus, observe social distancing guidelines as they pass through the turnstiles of the subway in Moscow, Russia on May 12, 2020. (AP)
Putin said the country has passed the peak of the outbreak.
SHOW MORE
Last Update: Tuesday, 26 May 2020 KSA 22:24 - GMT 19:24