Germany has extended social distancing rules aimed at containing the spread of the coronavirus epidemic to June 29, Chancellor Angela Merkel's government said on Tuesday.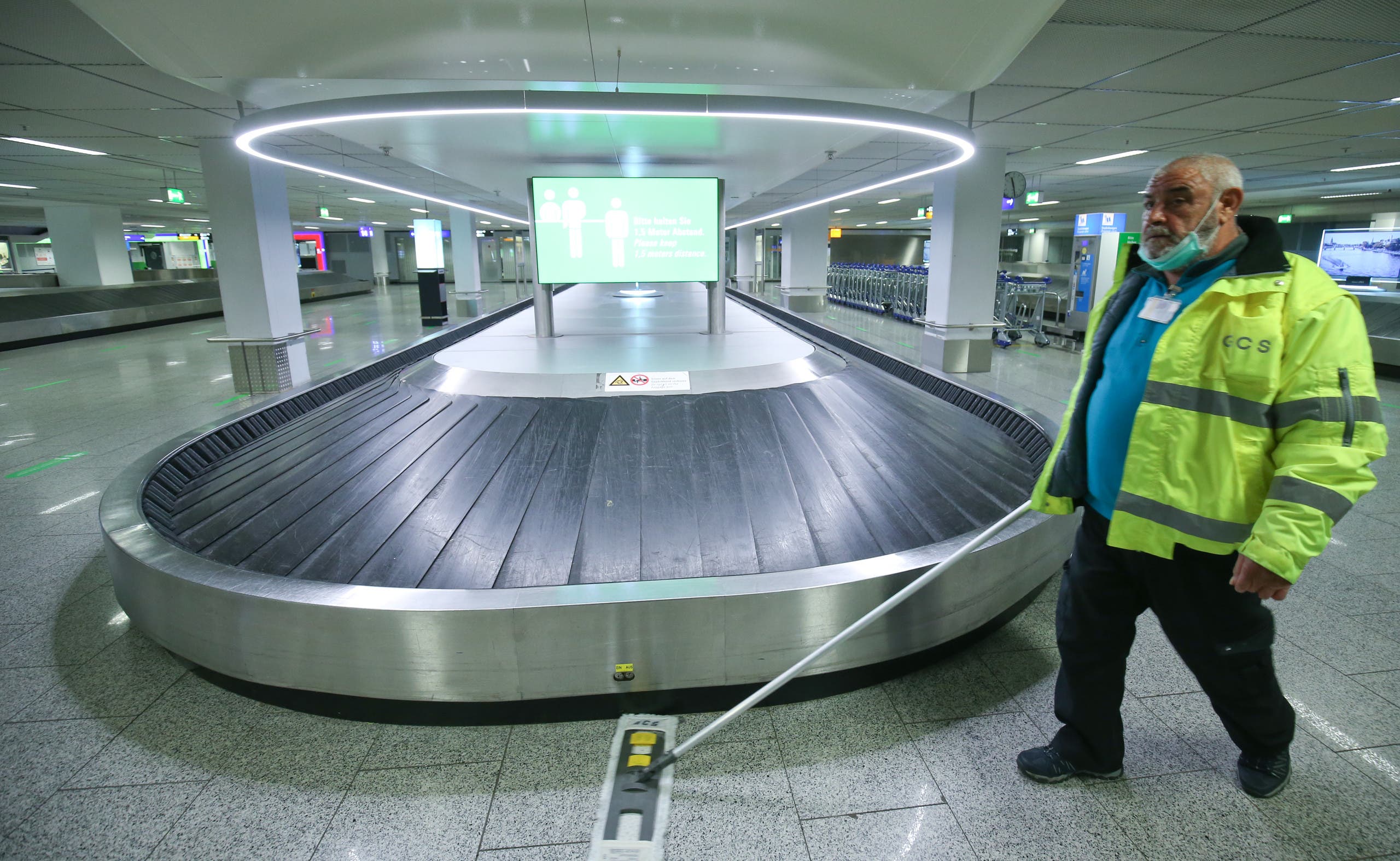 A staff member cleans the area near a baggage belt as the International airport presents additional safety measures, amid the coronavirus disease outbreak in Frankfurt, Germany, on May 12, 2020. (Reuters)
Germany's virus caseload now tops 179,000 with just over 8,300 deaths -- much lower than European counterparts such as Britain, France, Spain and Italy.
SHOW MORE
Last Update: Wednesday, 27 May 2020 KSA 23:03 - GMT 20:03