COVID-19 is most likely to spread via activities including going to a bar, attending a music concert or sports game in a stadium, or taking part in a religious service with over 500 people, according to a coronavirus risk chart published by the Texas Medical Association (TMA).
Be informed. Know your risk. Stay safe. pic.twitter.com/t6G71wAHU6

— Texas Medical Association (@texmed) July 3, 2020
The most high risk COVID-19 activities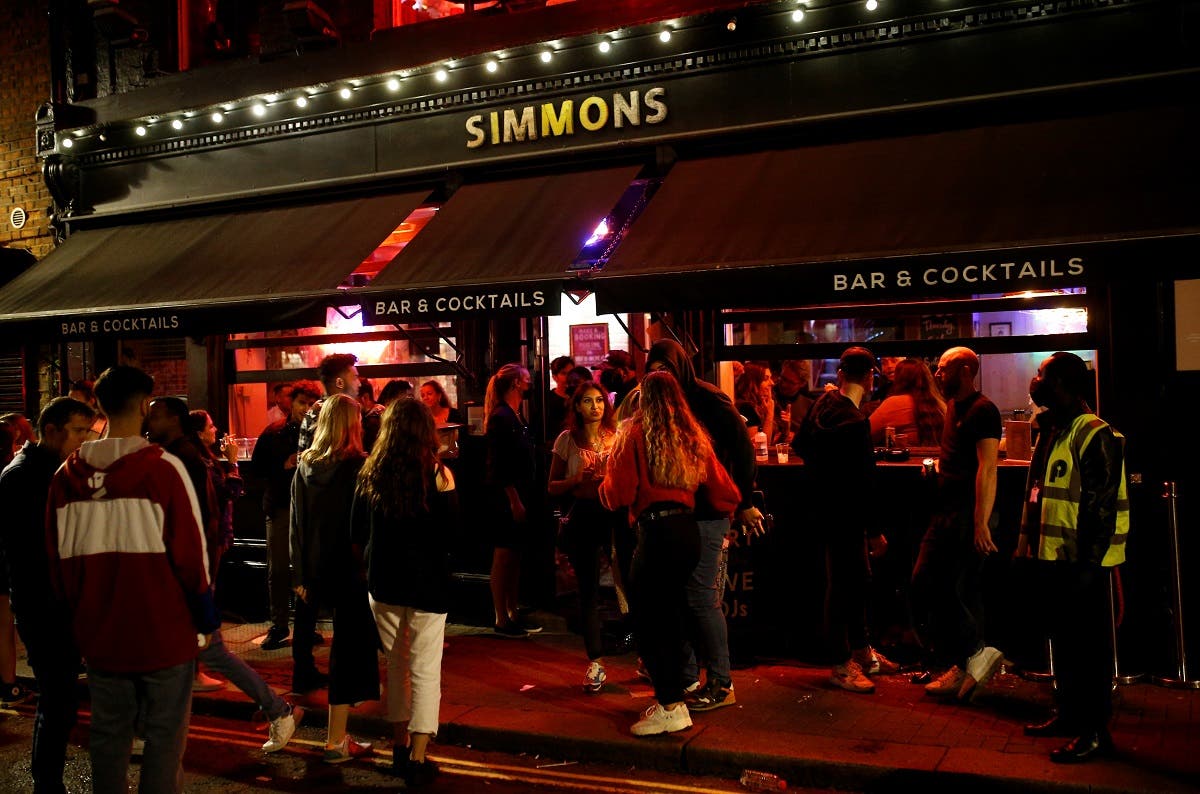 People gather in Soho, as restrictions are eased following the outbreak of the coronavirus disease (COVID-19), in London, Britain. (Reuters)
An epidemiologist, an ICU doctor and a scientist all walk into a bar.

I'm just kidding, they know better.

— Jerry Avenaim (@avenaim) July 4, 2020
What can I do without catching COVID-19?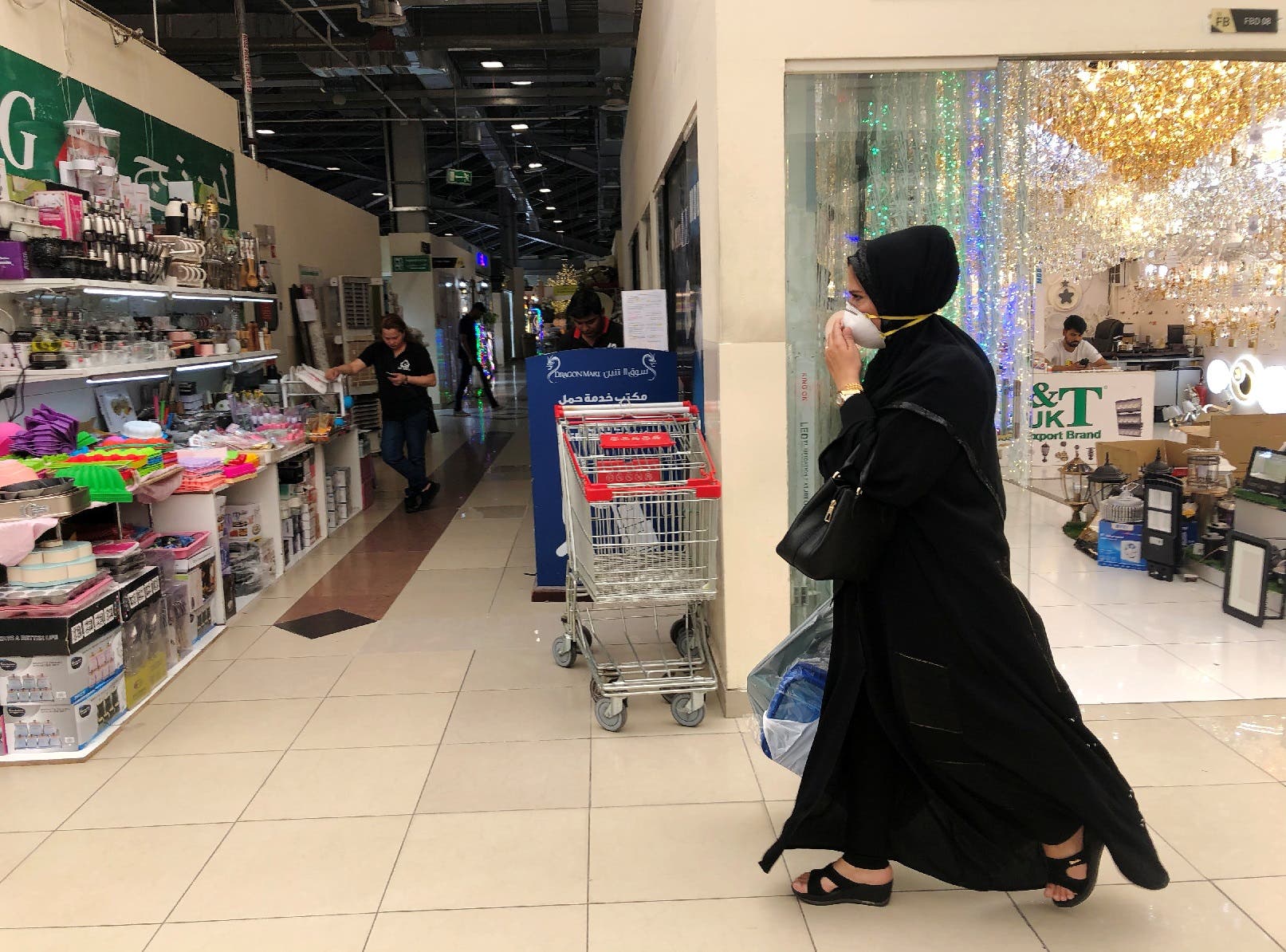 A woman wears a protective face mask, following the outbreak of the new coronavirus, as she walks at Dragon Mart, a Chinese themed discount shopping centre, in Dubai, United Arab Emirates, March 2, 2020. (Reuters)
Malls, beaches, swimming pools "moderate risk" for COVID-19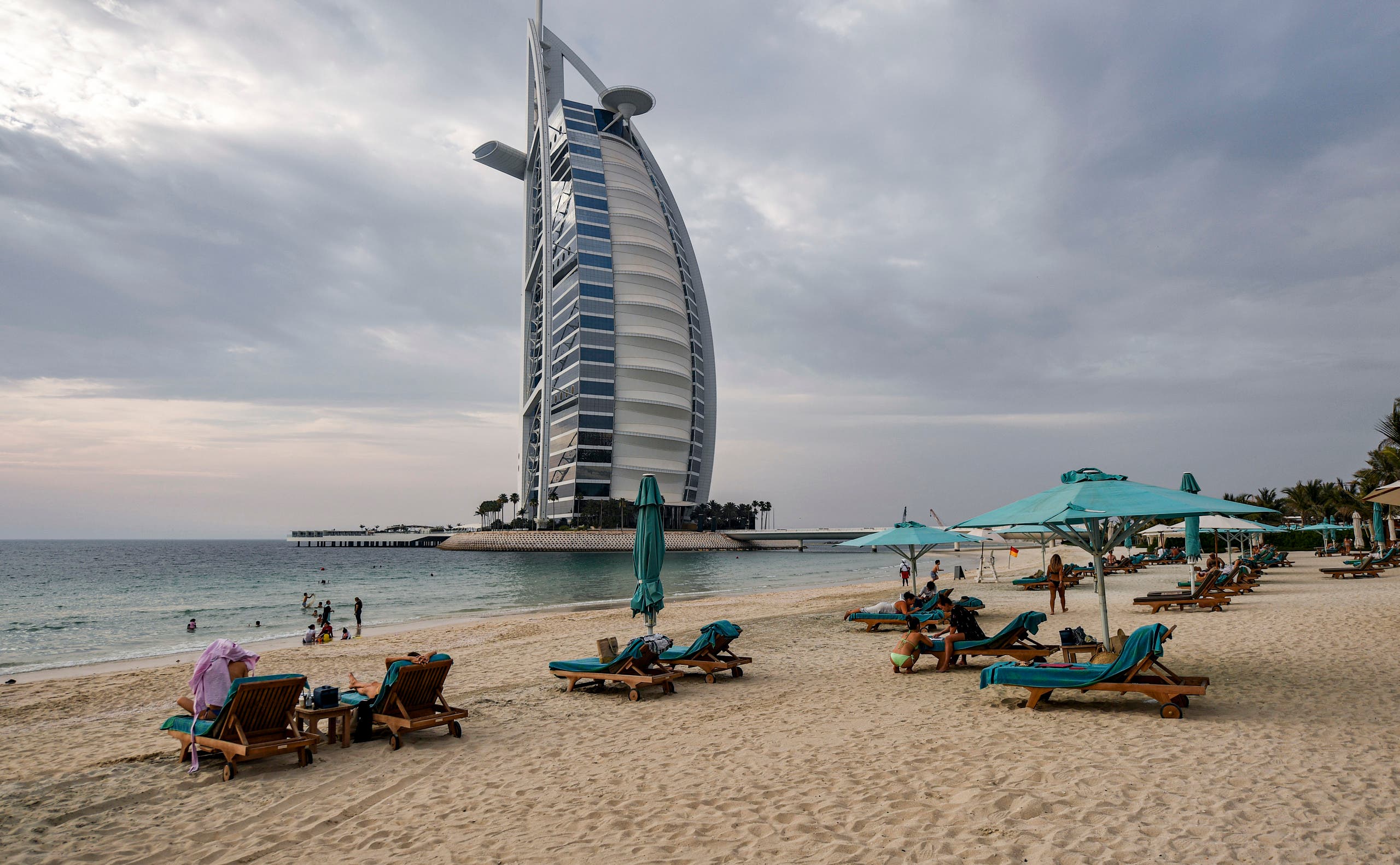 Beach-goers lie on lounge chairs by the shoreline near the Burj al-Arab hotel in Dubai, UAE on May 20, 2020. (AFP)
Flying 'moderate high risk'
SHOW MORE
Last Update: Sunday, 05 July 2020 KSA 16:51 - GMT 13:51